AUSTRALIA'S monthly beef exports in May crept over the 100,000 tonnes mark for the first time this year, in stark contrast with the frenzy of beef processing and exporting activity over the previous two years caused by drought herd liquidation.
Trade data released by the Department of Agriculture this morning shows total beef exports for May at 100,844 tonnes, down 15 percent on this time last year, when exports exceeded 117,000t.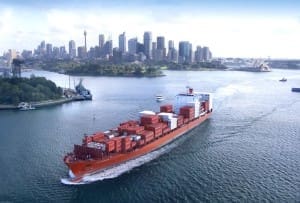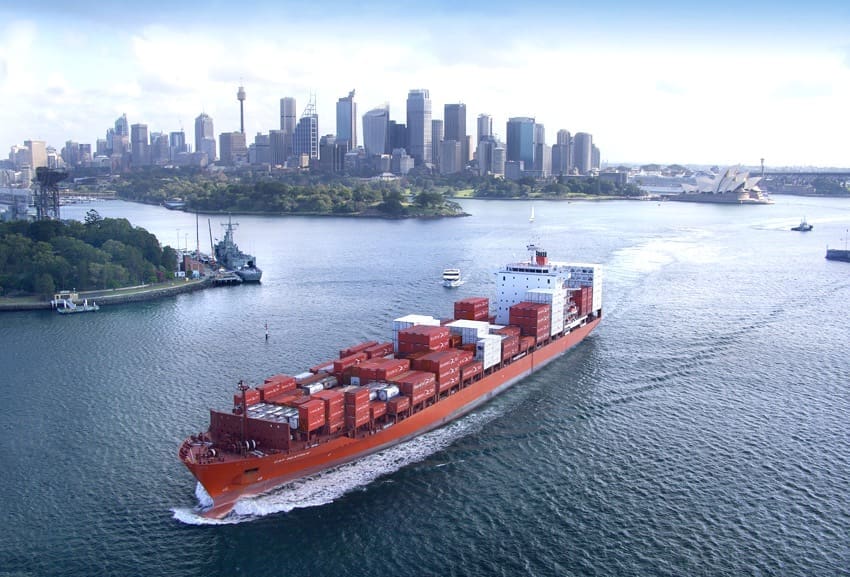 May was considerably better than April figures, however – rising 14,300t or 16pc – but April exports typically take a dip, being impacted by public holiday reductions in processing activity.
Larger contributions in May came from a number of quarters: substantial gains into the US, and dramatically higher beef exports into Indonesia being just two.
Calendar year to date figures show just how far Australian beef exports have slipped since last year and the year before, however.
January-May trade this year has reached 433,146 tonnes, down 18pc on last year's equivalent period (528,000t) and also well back on 2014 (490,000t). The 2014 years was unusually 'lopsided', however, as rates of kill continued to accelerate dramatically as the year progressed, with the impact of drought extending ever-further south as the year unfolded.
US trade expands
Despite the bigger-picture trend downwards, there were a few encouraging signs in export trade flows during May.
After a single month in April where Japan edged past the US as our largest export customer, by volume, there was a solid increase in shipments into the US last month.
Exports into East and West coast ports totalled 29,325 tonnes, almost 6000t or 25pc higher than the previous month. To put the activity into context, however, this time last year the US took more than 41,000t of Australian beef, as the customer was still in recovery mode from its own drought and domestic cattle for slaughter in the US were still hard to find.
Two other factors that have provided a tailwind to May exports to the US (and some other markets, for that matter) is the encouraging 5c easing in the value of the A$ versus the US$, making our exports more competitive, and the expanding demand for manufacturing beef for patties heading into northern hemisphere summer barbecue season.
Despite that, Australian processor export meat trade desks continue to report very flat importer demand for Australian manufacturing meat, which has plagued trade for most of this year.
Year-to-date totals still look pretty sick, compared with 2015 trade. Volume to the US for January-May this year has reached 122,300t, a dramatic 64,000t behind the same period last year.
Exports into Japan last month were virtually unchanged from April figures at 23,460t, and were within 1000t of trade seen this time last year.
Calendar year to date (Jan-May) shipments to Japan reached just over 100,000t, compared with 117,000t for the same period last year. More vigorous competition from US exports as US production volumes grow substantially this year is one reason, although the currency advantage to the US is now starting to wane.
Indonesia shows explosive growth
Biggest surprise packet in trade flows last month was Indonesia, which has exhibited explosive growth in volumes for muscle meat, and to a lesser extent, offals, in the lead-up to this year's Ramadan festival which starts next week.
May beef exports (not including offal) reached 10,446 tonnes – around four times the volume of trade seen the previous month, and for May last year.
Indonesia beef demand reaches a peak during the Ramadan season, but even accounting for that, trade last month was at unprecedented levels – perhaps not seen since the pre-restrictions days of around 2007, when total exports eclipsed 130,000t in a single year.
Year-to-date, Indonesia has now taken 25,600t of beef, up from less than 15,000t for the same five months last year.
A similar growth story is unfolding for offals, which reached 1580t in May, and 5400t for the year to date, compared with 800t for the same period last year. Indonesia historically has been one of Australia's largest beef offal markets, but recent government restrictions have greatly hampered that trade. In November, Indonesia expanded the list of approved imported products to include more offal items, such as tongue root meat and lips, in addition to a cheekmeat, headmeat, lips and tendons. Rumps are now admitted among a handful of  secondary, primary and manufacturing beef cuts.
First quarter offal exports to Indonesia increased more than seven-fold year-on-year, following the expansion of approved offal cuts.
See Beef Central's separate discussion this morning on the lift in live cattle import permits, and relaxations on beef and offal trade quota.
Korea remains solid
South Korea maintained its recent solid customer performance, taking another 14,500t of Australian beef during May – virtually the same as the previous month, and this time last year, despite growing competition from the US. That's partly due to very tight domestic Korean beef production at present. Tariff advantages favouring Australia over the US in trade to Korea have all but been wiped out by recent currency movement, however.
For the calendar year to date, Korea has taken just short of 70,000t, a solid 12pc rise on last year.
Despite Australia now being hammered by currency-boosted cheap Brazilian beef in the commodity end of the China imported beef market at present, there was a small rise on exports during May.
Total volume for the month reached 8433 tonnes, up from 7600t last month. It's still a long way from the +14,000t trade seen in May last year, which significantly, was the last full month before Brazil gained its critical access breakthrough for frozen beef. The market for Australia has more or less been in decline since.
Calendar year-to-date figures tell the story. China has now taken 39,500t of Aussie beef in 2016, compared with almost 55,000t this time last year – a 28pc decline. Heavy trade competition from sharply-priced Brazilian beef is the biggest factor – as it is in the Middle East market, discussed below.
There was a similarly large decline in trade to the Middle East last month, down 48pc on May last year to 2519t, in the face of heavy price competition from Brazilian beef in the largest regional market of Saudi. Year to date exports have reached less than 15,000t, down from 22,400t a year earlier.
Trade to the EU is now being counted against the new quota year, with last HQ grainfed and grassfed shipments under the 2015-16 quota sent during April. May exports reached 1516t, down from 2281t a month earlier and 1500t this time last year. Calendar year-to-date exports have reached 9400t, up about 800t on the same period last year.
Recent results suggest Australia's steady expansion in the non-country specific HQ grainfed quota segment have now more or less levelled off.