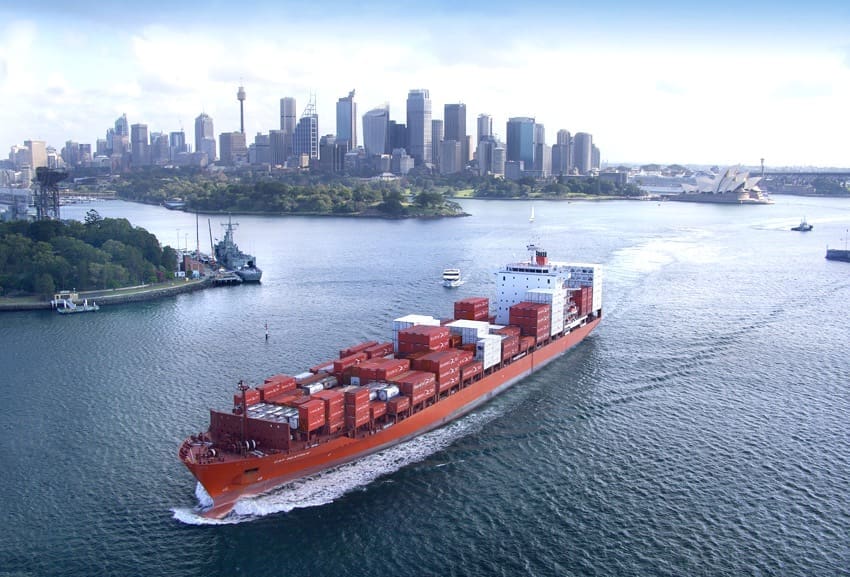 Continuing a trend seen since late last year, Australia's March beef exports totalled just 83,438 tonnes – down 11 percent year-on-year, and hitting a ten-year in-month low.
The dramatic decline in rates of slaughter across eastern Australia as a result of a return to more favourable seasonal conditions, and the impact on breeder numbers from continental-scale drought since 2019 has placed a serious handbrake on the nation's beef export activity so far in 2021.
Last month's figures were the lowest March recordings seen in DAFF's monthly shipment data, stretching back to 2012. Compare this year's figure with March 2019 – at the height of the drought event when cow slaughter was in overdrive – when export volumes for the month hit 103,000t.
Shipment figures for the first quarter (January-March) this year tell a similar story, with exports reaching 199,859t – some 66,200t or 25pc less than the same three-month period last year, and the year before.
All major export customer countries have been impacted by Australia's production decline – some worse than others.
Worth remembering, however, March last year was the start of COVID impacts across the world, meaning some instability and unexpected swings in exports started to appear in following months, for a variety of reasons.
Japan volumes in March are typically somewhat restrained, because the country's new financial year starts on 1 April, including the activation of progressively lower tariffs on beef under the Australia-Japan Free Trade Agreement. Tariffs on chilled and frozen Australian beef under the CPTPP from this week fall to 25pc, down from 25.8pc last year, and 27.5pc three years ago. The number progressively falls over the next decade, reaching just 10.8pc by 2032.
As a result, March exports to Japan this year reached 20,130t, down 25pc from more than 26,000t this time last year. First quarter (January-March) volumes this year have hit 50,549 tonnes, securing Japan again as Australia's largest export customer, by both volume and value.
Year-on-year, however, volume is well back, with some 68,700t exported in the same three month period last year – a decline of more than 26pc. As discussed in this report on global processor, JBS's 2020 full year financial performance, the US has been one of the main beneficiaries in its expanding exports into Japan, at the expense of Australia's current modest production capacity.
Other key export markets are showing similar year-on-year tonnage declines out of Australia.
The United States last month took 12,680t of Australian beef, mostly frozen trim. While representing a 29pc rise on particularly small February shipments, March volumes were back 26pc on this time last year.
Australia's first quarter shipments to the US were historically low – possibly the lowest seen since the aftermath of the discovery of BSE in the US back in 2003, when consumers rejected beef (including Australian) outright for a period.
Our total January-March volume to the US reached just 29,521t – a dramatic 44pc decline on the same period last year, as Australian beef continues to look expensive in global comparisons.
Third largest export market, China showed some encouraging recovery in March, reaching 14,929t, up 28pc on the previous month, but still 3400t or 19pc lower than March last year.
Calendar year to date, exports to China have reached 35,772t, some 20,000t or 36pc behind the same period last year. Worth noting, however, exports to China started to slip from April/May onwards last year, as the effects of COVID started to take hold.
South Korea has proven to be one of Australia's most stable export customers in 2021, taking 15,680t last month, up 19pc on March last year. First-quarter shipments have reached 36,713t, virtually the same as last year.
Among smaller markets, March export results were mixed, but still reflected the underlying supply-side challenges facing the Australian export industry.
In preparation for the Ramadan month-long religious festival running from 12 April to 12 May, Indonesia took 4834t of Australian beef last month, mostly frozen, up 29pc from February shipments, but 16pc lower than March last year. First quarter shipments have reached 11,772t, down about 19pc on January-March last year.
Beef trade to the Middle East region last month reached 2820t, down 10pc from February, but 12pc higher than March last year. Year-to-date, volume has reached just short of 10,000t, up about 20pc from last year.
The EU market has operated at only very modest levels recently, reaching 610t last month, down 30pc from February, but much the same as March last year. For the January-March period, trade has totalled just 2093t, down 27pc on last year.
Much of Australia's exports to the EU region find their way into the food service segment, and the latest round of COVID control measures across Europe have impacted demand out of the hotel and restaurant sector.