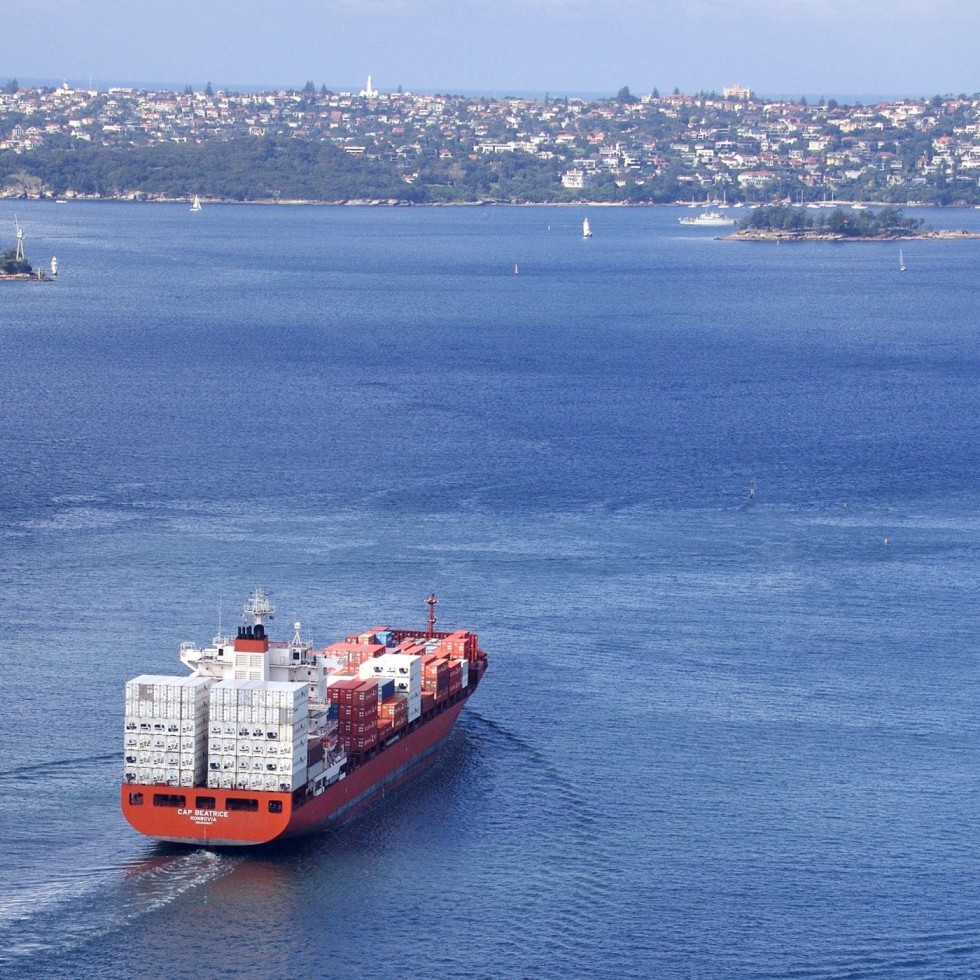 RECENT processing activity should mean the result is no great surprise, but Australia's March beef exports have reached another all-time record for any month, pushing to a new high of 106,297 tonnes.
It's a little over 100 tonnes more than the previous record set last July, when the historic drought was reaching its first critical stage and cow liquidation started to reach frantic levels.
Weekly Eastern states kills monitored by Beef Central have averaged almost 167,000 head during the March period this year, whereas the four-week period ending 31 July last year, when the previous record was set, saw an average weekly tally of 149,156 head.
There have now been five monthly export shipment totals since May last year that have exceeded 100,000 tonnes – a figure never before seen in Australian export performance.
Calendar year to date, beef exports to all markets have already hit 275,000t, more than 52,000t, or 23pc higher than the same period last year.
It's yet another reflection of the relentless drought-driven surge in beef slaughter over the past 14 months, which has seen eight consecutive in-month shipment records broken, on top of the overall 2013 export beef tally which hit 1.1 million tonnes.
The softer trend on the Aussie dollar has also helped underpin the big export numbers.
Big recovery seen in US trade
One of the outstanding highlights of March's export performance was the big recovery in exports into the US. March saw exports to the East and West coast of the US total 30,097 tonnes. The last time it went remotely close to this figure was back in November 2008, when the figure reached a little over 29,000t.
The reasons were clearly spelt out in this earlier Beef Central article, with the US hitting record-high domestic cattle and beef prices due to domestic beef herd reduction to 50-year lows. Whereas the US for most of last year was being out-gunned on Australian grinding beef exports by other markets, leading to shipment volume lows not seen since the 1980s, currency movements and domestic shortage has seen the US step-up with more aggressive pricing on Australian product.
Last week's imported 90CL cow trim price in the US, expressed in A$/kg, sat at a record A495.8c – within sight of the 500c/kg mark and close to $1/kg above prices this time last year.
The March export result means the US has surpassed Japan as Australia's largest market, by volume, for the second month in a row – a sequence that hasn't happened since 2004. Assisted by an expectation of sustained demand from the US, shipments are likely to remain high for the coming months.
As a comparison, March shipments to the US were up about 7000t, or 27pc on February's, and a massive 67pc higher than March last year (18,000t).
Beef trade with Japan during March reached 22,600t, up about 2pc from February, but back almost 7pc on this time last year.
China demand returns in earnest
Other export markets also performed well to absorb the all-time record March shipment volumes.
China picked up where it left off last year, reaching 14,151t during March, up about 8pc on February, but still close to 15pc higher than this time last year.
That suggests that the Sleeping Dragon has not yet reached a balancing point in its current growth phase. Calendar year to date, China has already taken 37,300t of Australian beef, about 30pc more than January-March the year before.
Should Australia re-gain partial access for chilled beef, which has been suspended since last year, analysts expect further growth to occur in the trade. Another point worth noting is that 13pc of exports to China, by weight, continue to enter the country in carcase form, providing work for Chinese boning rooms set up earlier, which have since struggled to find local domestic beef on which to base their business.
Korea:
South Korea took 12,800t of Australian beef in March, a 5pc rise on February, and 14pc higher than March last year.
Year to date, exports have totalled 35,300t, a 25pc rise on the same period a year before, partly because currency movements have meant Australian beef is more competitive against US imports.
The result comes despite an increasingly onerous tariff on Australian beef imports since January 1, relative to our US export competitors operating under the US/Korea Free Trade Deal. The tariff difference being paid by Australia and the US now stands at more than 8pc, and will continue at that level, at least until Australia's own FTA with Korea is fully-ratified by both governments, hopefully during Prime Minister Abbott's upcoming visit.
European Union, Russia:
Exports to the EU member nations reached 2225 tonnes in March, 14pc higher than the previous month, and 49pc higher than this time last year.
Notwithstanding the current unrest between Russia and neighbouring Ukraine, trade into Russia and the former CIS states has collapsed this year, with just 549 tonnes consigned from Australia during March. This follows just 404t a month earlier, both well down on the 1500t shipped for March last year. Lower numbers are not that unusual at this time of year, as Russia's port facilities are normally frozen-over in winter, and the 2014 northern hemisphere winter has been more extreme than usual.
Year to date, Russia/CIS has taken just 1221t of beef, split equally between chilled and frozen, compared with 3700t for the same period last year.
Australia's total exports in 2013 declined 16pc to 30,317t – a long way from the days of exports above 60,000t in 2010 and 2011. Australian frozen beef that would previously have been destined for Russia has increasingly been shipped to countries such as China, Saudi Arabia and Indonesia.
Indonesia:
After two years of being plagued with trade barriers associated with the country's politically-driven push for self-sufficiency in beef, Indonesia appears to be re-emerging as a more significant customer for Australian beef.
While shipments in March declined to 3047t due to quarterly import permit management issues, the January-March quarter reached 13,120 tonnes, more than double the same period the previous year.
In other Asian markets, Taiwan took 3154t last month, up 26 pc on a year ago, while the Philippines took 2754t, up 61pc on 2013 figures.
Middle East:
The Middle East region continues to be a strong export success story for Australian beef, taking 5618t of Australian beef last month, a rise of 11.5pc on February, and 15pc higher year-on-year.
Calendar year to date, the Middle East region has taken 14,300t of beef, 5pc higher than in 2013.