A monthly view of the North American beef industry with Steve Kay, publisher of Cattle Buyers Weekly, Petaluma, California.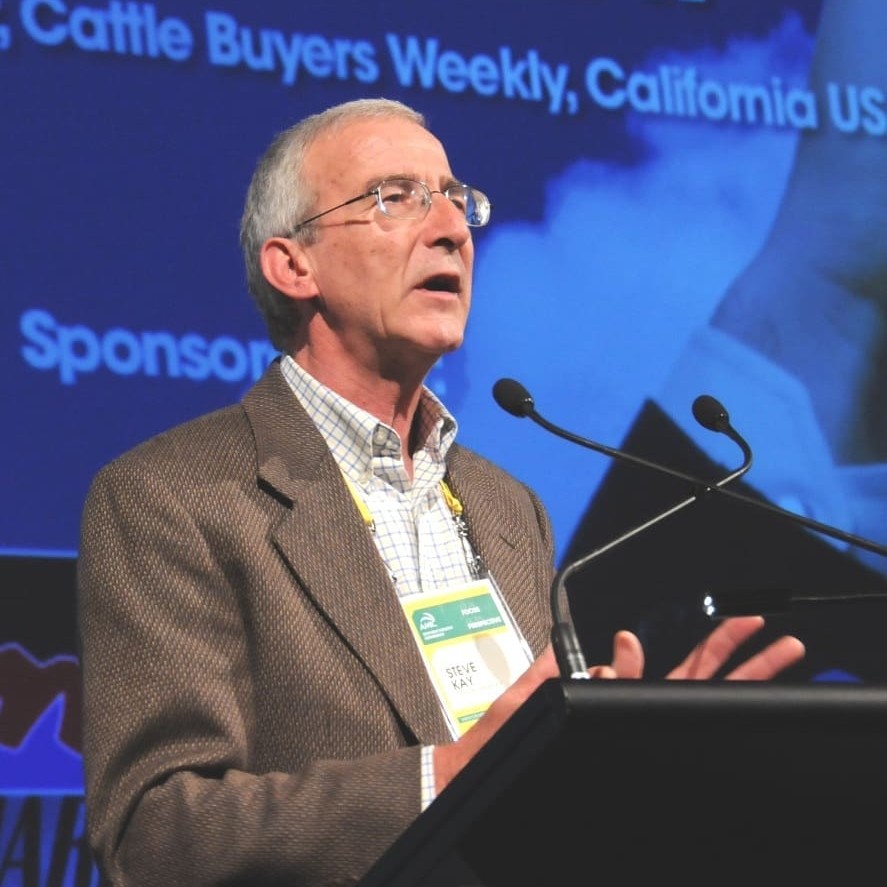 Beef packers are by nature cautious types who like to keep out of the public spotlight. Who can blame them?
It seems like the US packing industry has been scrutinized ever since journalist author Upton Sinclair in 1906 wrote "The Jungle", his expose about the industry.
In more recent times, IBP (now part of Tyson Foods) was the subject of several critical stories in the 1970s in the Wall Street Journal. And famously over the past few years, the New York Times then ABC TV News savaged Beef Products, Inc, as I wrote in last month's column.
Australia beef packers haven't endured the same kind of negative treatment from the media. But that doesn't mean to say it might not happen.
With history in mind, it was a courageous move by Tyson Foods in mid-August to declare it would no longer take grain-fed cattle fed with the supplement Zilmax. But Tyson saw cattle wellness issues that appeared connected to Zilmax and felt it had to act.
Tyson bases its business around a set of "core values." One of these is to "serve as stewards of the animals, land and environment entrusted to us. Taking proper care of animals – treating them responsibly and with respect – is the right thing to do.
It also makes great business sense. No one in the industry in the U.S. or Australia would argue with this core value. But no one had publicly "walked the talk" until Tyson made its announcement in August.
Tyson was back in the spotlight October 23 when stories emerged that it had stopped buying Canadian slaughter steers and heifers sent directly to slaughter in the US.
No one questioned Tyson's decision, which was based on the onerous new country of origin label (COOL) rule that will be enforced from November 23. For the decision reveals one of the worst consequences of the COOL rule that opponents have repeatedly warned about.
The new rule does not impact Australian beef products coming to the US. But it impacts North American beef cuts.
Under the new rule, cuts from more than one origin cannot be co-mingled under one label. No longer can retailers label a ribeye "Product of the U.S, Canada or Mexico," as they have been doing until now. That ribeye must now be labeled "Born, raised and slaughtered in the US", "Born in Canada, raised in the US and slaughtered in the US" or "Born in Canada, raised in Canada and slaughtered in the US".
The same applies to cuts from Mexican-born cattle that are raised and harvested in the US.
These convoluted labels sum up why COOL was a terrible idea back in the 1990s and remains a terrible idea to this day.
North America has had a highly integrated cattle and beef market for years. The US today depends even more on cattle imports from Canada and Mexico because of the historical decline in US cattle numbers. In turn, Canada and Mexico are the US's second and third most valuable beef export markets after Japan.
Implementation of an initial COOL rule in 2009 led to Canada and Mexico taking the US to the World Trade Organisation. Their complaint will run for at least another year. But it seems increasingly likely that the WTO will rule against the US and allow Canada and Mexico to apply retaliatory tariffs against US goods to the tune of $1.5 billion or more.
What a low point this will be in North American trade.
The new labels means Tyson had to choose to accept only one category of Canadian cattle at its Pasco, Washington plant in the Pacific Northwest.
It had little choice. A proliferation of product lines in recent years means most beef processing plants now handle 1200 to 1400 stock-keeping units (SKUs). Continuing to accept both Canadian categories would double the number of SKU's at any plant.
As Tyson put it, it simply doesn't have the warehouse space at the plant.
Tyson will keep taking cattle born in Canada but fed in the US to help Northwest cattle feeders and try to boost the numbers sold to its Pasco plant.
The plant used to take about 2200 Canadian cattle of both categories per week until mid-October. That's the plant's daily slaughter capacity. So Tyson has been forced to reduce production at the plant to four days per week until numbers in the region build up again.
There's another aspect of the COOL rule I shudder at. How will unsuspecting shoppers react when they see the word "slaughtered" on their package of beef?
Why USDA didn't heed the urging that it use the words "processed" or "harvested" is beyond me.
Maybe there were people within USDA who couldn't care less whether beef consumption or demand is hurt by use of such a word.
I daresay ardent COOL supporters don't care whether the Pasco plant survives or not, but they'd better lie low at any meeting of Northwest cattle feeders.
They also probably don't care whether Americans are turned off buying beef by reading the word "slaughter". But they had better hope consumers don't read the COOL label. That though would make COOL's existence even more pointless.