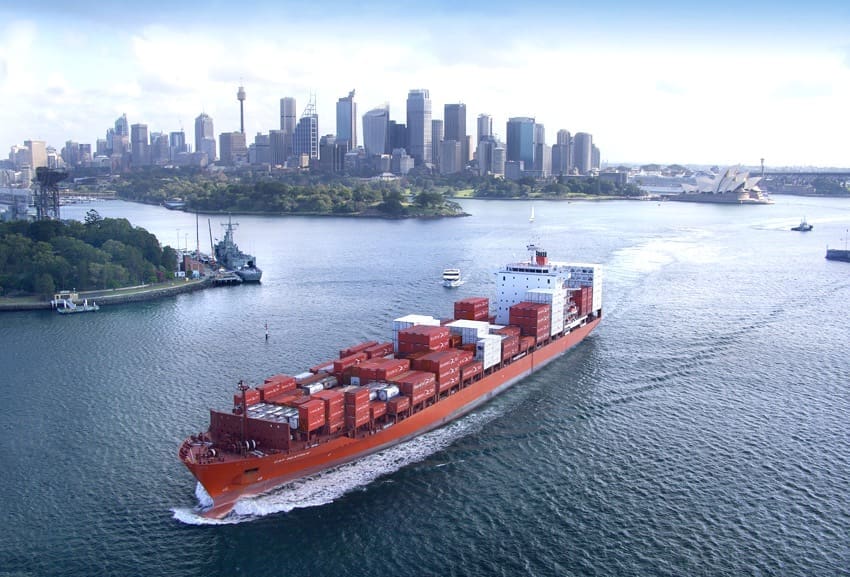 JBS Australia's dramatic week-long closure early last month due to a cyber attack on its operating systems played a part in substantially lower Australian beef exports during June.
While export volumes this year generally have been severely hampered by low rates of beef kill as the national herd enters post-drought recovery, the nation's largest beef processor's week-long closure only added to the trend.
Most of JBS's Australian plants in Queensland (four), NSW (two), Victoria (one) and Tasmania (one) missed a week's operations last month due to the cyber attack, returning to work on either Monday or Tuesday, June 7-8.
Total Australian beef export volumes to all markets last month fell to 73,551 tonnes, down 4pc on the month before, and back 24,000t or 24pc on June last year. Reflecting the very low current rates of cow kill due to breeder retention, frozen boneless exports last month were just 46,000t – down 28pc on the same period last year, despite sharply rising prices in some markets for manufacturing beef.
For the six months ended June 30, total exports reached just 422,412t – down 131,000t or 23pc on the first-half last year, and 26pc lower than the same period in 2019.
Most markets show decline
Most key markets registered declines in trade last month, in year-on-year measurements.
Japan took exactly 21,000t in June, down 4pc on May and 3.3pc lower than June last year. For the six months to the end of June, Japan has now taken 111,890t, down 19.6pc on the same period last year, and 29pc below the year before that.
Trade with China – mostly frozen boneless – dipped to 11,769t last month, down 14.5pc on May exports and 5200t or 30pc behind the same period last year. Accumulated trade for the first six months of 2021 has reached 72,154t – ranking China third in volume behind Japan and Korea, but a little ahead of the US. This represents a big fall compared with the same six months last year, when trade reached more than 121,000t (down 40pc), as China continues to purchase larger, more competitively priced volumes out of South America and the US.
The United States continues to import Australian beef at very low levels, in historical terms, taking just 12,178t last month. While a little higher than May tonnage, last month's exports were less than half those seen in June last year, when the US was in the middle of a short imported beef buying frenzy as a result of COVID-related abattoir closures. At one point last year, about 40pc of US processing capacity was knocked out by COVID-related challenges.
For the first half, the US has accounted for just 65,294t of Australian beef – 49,000t or 43pc behind the same period last year. That may be a record low for the six month period, as the US domestic beef kill continues to operate at high levels, impacted in part by a drought phase.
Beef Central columnist Steve Kay reports that ever-worsening drought across the US means 38pc of its total cattle inventory is in some form of drought. Herd liquidation is continuing and cow slaughter year-to-date is up 124,700 head on last year, nearly all beef cows. By June 15, more than 26pc of the western US was experiencing exceptional drought, the most intense level reported by the US Drought Monitor. Nearly 98pc of the West was experiencing some level of drought.
South Korea continues to be one of Australia's most consistent export markets during current low rates of production.
Last month trade reached 12,480t – ahead of the US and China in volume – and down only marginally on the previous month. June last year saw trade at a little over 15,100t, representing a decline of 17pc this year.
For the first half of 2021, trade to Korea has reached 76,181t – larger than both China and the US – and only 1500t behind the same period last year.
Second-tier markets were a mixed bag last month, with Indonesia reasonably strong at 4727t – up 27pc on May shipments – following the completion of Ramadan on 12 May – and similar to June last year.
Accumulated totals to Indonesia for the first half of the year have reached 23,840t, down about 15pc on last year.
The combined Middle East region took 2288t last month, similar to May, but 33pc higher than May last year. Six-month tonnage has reached 14,800t, up 16pc on last year, but similar to the year before that.
Total EU trade reached just 435t in June, down another 32pc on the month before, but similar to this time last year, as current tariff pressures weigh heavily. The entire EU trade for the past six months has reached just 3928t, down 17pc on last year.
Trade into the EU is unlikely to gather any real momentum until the new Free Trade Agreement with the UK is activated sometime in the second half of next year, and Australia reaches a new trade agreement with the remaining countries in the EU bloc.