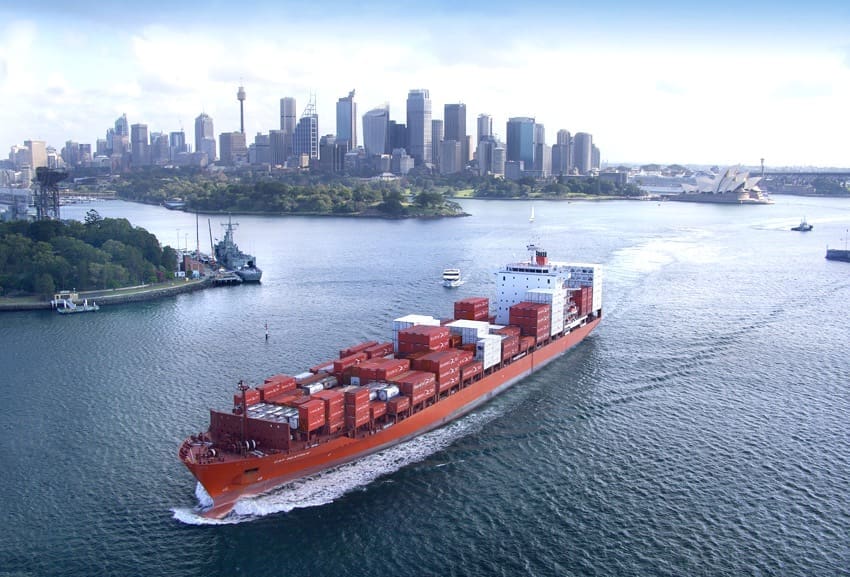 AUSTRALIAN beef exports are off to their slowest start to a new calendar year in at least ten years.
Monthly export data released by DAF this morning shows January beef and veal exports to all markets at just 49,604 tonnes – down 29,600t or 37 percent on this time last year.
January is always the slowest month of the trading year for Australian beef, following Christmas plant closures and slower demand in the post-New year period, but this year's decline has been particularly acute.
Beef exports for January for the past eight years have averaged 63,500 tonnes.
While individual monthly shipment data extends only back to 2013, trade sources suggest it may be the lowest January export figure since 2011, when eastern Australia was hit by floods, including lengthy closure of the nation's largest beef export port at Brisbane.
No eastern states slaughter report has yet been issued for the week ended Friday, but eastern states beef kills so far in 2021 have averaged less than 75,000 head, versus 117,000 head for the same four weeks last year.
All major export markets have been affected by the slowdown in rates of slaughter due to cattle availability and record high livestock prices, making processing operations increasingly difficult. Since December, two smaller southern beef processors have announced lengthy closures of their facilities due to current trading conditions. Few other plants have been operating at anything like normal capacity.
Japan remained Australia's largest export beef outlet for the month, but volume was significantly down. January trade totalled 12,541 tonnes, down 32pc on this time last year.
Despite the start of Chinese New Year festivities on 12 February – normally a major consumption period for Australian beef – January exports to China totalled just 9167t – almost 12,000t or 56pc below January last year. Last month's trade was among the lowest in-month figure to China since the market started to fire in 2017.
January volume to the United States was also historically low last month, with just 7061 tonnes consigned to East and West Coast US ports. This is one of the lowest in-month trade volumes seen in 30 years, and reflects the large disconnect on price between US domestic and imported Australian grinding beef.
South Korea was one of the few markets that performed closer to normal trading patterns, taking 8421 tonnes of Australian beef last month, down 15pc on last year.
With the exception of Indonesia and the Middle East, secondary markets also fell away badly. Indonesia took 3186t of mostly frozen beef last month, up 10 tonnes on this time last year, while the Middle East region, led by Saudi Arabia, accounted for 2049t, up 98t on last year.
The European Union market continues to struggle under the weight of COVID restrictions, taking just 536t in January, down 36pc on last year.
Container access issues
Compounding Australia's cattle supply and meat price competitiveness issues, Australian food exporters are being caught in a global supply chain crunch as a shortage of refrigerated shipping containers drives up costs and impacts use-by date issues.
The container shortage is also compounding the challenges faced by exporters, who are experiencing significant delays at international ports because of stringent COVID-19 management protocols.
The WA Meat Marketing Cooperative (WAMMCO), which exports premium lamb products to international markets including the United States told the ABC today it was facing delays of about ten days to secure appropriate containers for key export markets.
"Shipping around the world is happening very slowly, so we are having a lot of difficulties getting chilled product to our markets in adequate time to fill our shelf-life in supermarkets," WAMMCO chairman Craig Heggaton said.
"It's hard enough getting hold of the container, then it gets to the port and sits there for an extra 10 to 20 days … so that's less time on the supermarket shelf life before the use-by date expires," he said.
"If it sits at Fremantle for another 20 days, plus 30 days on a boat, we've only got a 70 or 80 day product — that leaves 30 days on a shelf."
"Normally we'd get a container straight away and it would be 30 days from Fremantle to the US to get on a supermarket shelf."
Mr Heggaton told the ABC the cooperative had taken extreme measures to ensure products were getting to market on time.
"At the moment we're actually trucking some containers to Adelaide or Sydney to catch a boat in a more adequate timeframe, but that is obviously costing us quite a lot," he said.
"There are times where we might airfreight some of this product, which is obviously a very expensive option — but even air freight is hard to come by because of the lack of flights."
Matthew Bronickis from the WA Freight and Logistics Council told ABC that some of the challenges had stemmed from a build-up of empty containers in China.
"There's massive issues … containers aren't being turned around in China, and of course supply and demand means the price is going up," he said.
"It's an issue of the number of empty containers coming back to origin … China being the origin and one of the largest export markets into Australia."
He said the sea freight challenges were unlikely to be resolved until air freight resumed to normal levels.
"If anything, the changing face of international aviation is that the different providers … will change from week to week, month to month as to what their services are going to be," he said.