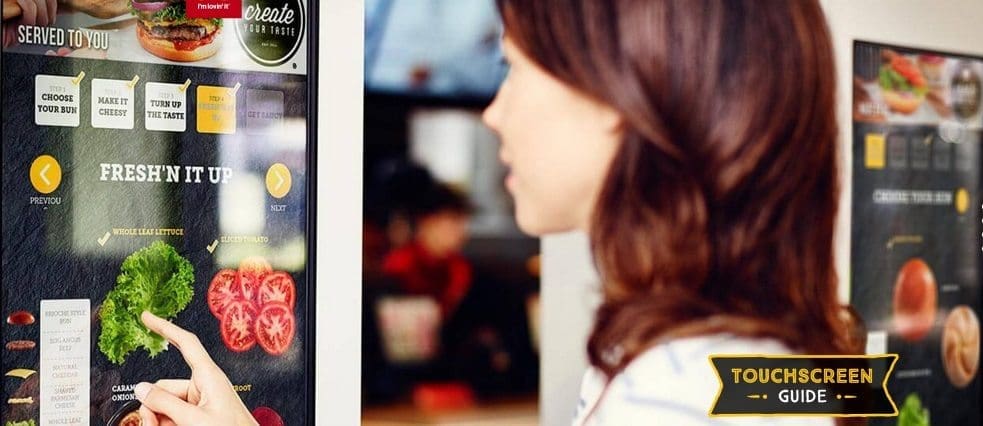 THE US operations of McDonald's, the world's largest quick-service restaurant chain, says it will abandon the 'Create Your Taste' customised burger concept pioneered by the company in the Australian market.
Market analysts say the move suggests that operational simplicity has prevailed over the drive for customisation.
The decision moves some way from the customised burger model. The "Create Your Taste" concept now familiar in many Australian McDonald's outlets, uses in-store kiosks where customers choose from a wide variety of options—from proteins to cheeses, buns, sauces and toppings—to build a burger as they want it. Hundreds of combinations are possible.
Instead, McDonald's US plans to move to a much simpler "Signature Crafted Recipes" platform that it began testing in February, where customers will choose from three or four 'Flavours' (topping combinations) buns and proteins (beef or chicken).
The Create Your Taste concept originated in 2014 and was first widely implemented and refined in Australia. It has since been rolled-out in China, Canada and some European countries in 2015.
The concept was developed under the administration of former CEO Don Thompson, who planned to implement it across the majority of McDonald's US stores by the end of this year. McDonald's saw the Create Your Taste concept as holding the potential to also lift sales of 'core classics' like the Big Mac, by bringing more customers into its restaurants.
Don Thompson was replaced by current CEO Steve Easterbrook a year ago.
During a period of poor sales performance last year, Mr Easterbrook hosted a "Turnaround Summit" for franchisees, who presented ideas that could help reverse the brand's sales slide in the US and elsewhere.
Not all franchisees were impressed with the Create Your Taste's complexity or the cost to implement it, saying it did not fit the McDonald's restaurant business model. Some operators suggested it would cost each restaurant around US$125,000 per year to implement.
McDonald's earlier touted Create Your Taste's success in Australia and elsewhere as examples of how the "Experience of the Future" for McDonald's would evolve, with more customisation, more technology such as kiosk ordering, and expanded table service.
McDonald's US released a brief statement that said: "Create Your Taste was a test, which we used as the name for customisable burgers in select US cities.  McDonald's is now testing a (simpler) customisable burger platform under the name 'Signature Crafted Recipes.'
"We continue to test a more modern restaurant experience in select markets in the US featuring kiosks that allow customers to pick their bun, protein and ingredients under the Signature Crafted concept and also enjoy table service."
McDonald's is the world's largest beef customer, operating more than 36,000 restaurants in 120 countries across the world.
Improved financial performance
Meanwhile, McDonald's continues to turn around its recent poor sales and income performance, with solid results for the third quarter ended September, and year to date.
The company's global comparable sales improved 3.5 percent year-on-year in the September quarter, reflecting positive comparable sales in all segments. Operating income improved 5pc to $2.14 billion, year-on-year.
Improved results were seen in all geographic regions. The company's US division delivered comparable sales up 1.3pc for the quarter, amidst continued industry softness.
The International Lead market division (established markets including Australia, Canada, France, Germany, the UK and related markets) saw comparable sales growth of 3.3pc year-on-year, with positive growth from the UK, Australia, Germany, and Canada, offset by declines in France.
In Q3 FY16, the company's High Growth division (including China, Italy, Korea, Poland, Russia, Spain, Switzerland, the Netherlands and related markets) comparable sales improved 1.5pc, with positive performance from Russia and most other markets, partially offset by negative comparable sales in China. The quarter was partially offset by negative comparable sales in China due in part to protests related to events surrounding the South China Sea and comparison against very strong prior year results. Comparable sales in Japan surged 17.7pc year-on-year in the third quarter, as the market recovers from earlier food safety scares.
McDonald's President and Chief Executive Officer Steve Easterbrook said the company's third quarter results included its fifth consecutive quarter of positive comparable sales across all segments,  as well as improved restaurant profitability.
"The Company continues to make meaningful progress towards improving efficiencies and reducing costs, and most importantly driving top-line growth, despite a challenging environment in several key markets," he said.