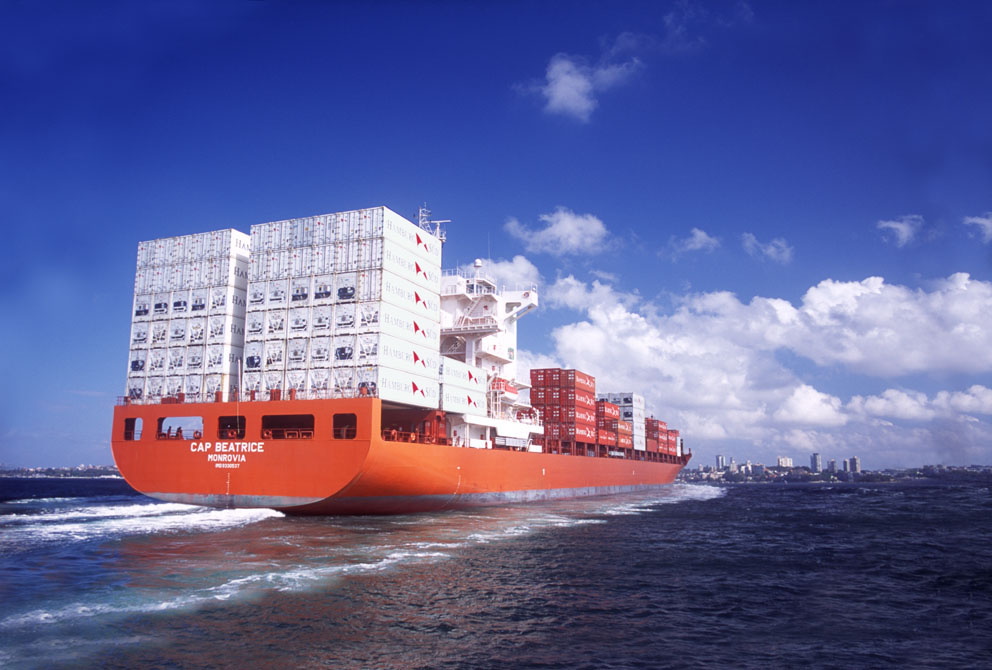 AUSTRALIA'S new season beef exports continue to trade at historically low levels, with total monthly shipments to all markets for February reaching just 66,818 tonnes – down 28 percent year-on-year.
Herd rebuilding after two years of drought pushed the national cattle herd to 30 year lows is the primary reason for the decline – but so too is the lack of competitiveness for Australian beef in international markets. Grainfed bullocks in Australia at present are worth about $750 a head more than their US equivalents, in A$ terms.
Evidence of this lack of price competitiveness can be seen in the domestic wholesale market, which was described to Beef Central this week as being 'awash' with beef that would otherwise be exported, but was striking buyer resistance on price. More on that in a separate story later this week.
Currency is also impacting on the competitiveness of Australian export beef versus alternatives from South and North America, trading at US77.8c this morning, and pushing as high as US80c late last week.
Worth noting is the fact that in yearly comparisons, February will be the last month before COVID impacts start to appear in trade statistics, with small but significant impacts being picked up in trade performance from March last year.
For the first two months of the 2021 export year, total volume to all markets has reached just 116,421t – down a massive 56,000t or 32pc compared with the same two-month period last year.
The previous lowest trade volume for Jan/Feb that we could find was in 2013, when the first two months accounted for 135,680t of beef into export markets. The 2011 year also slow a particularly start, being badly impacted by cyclone Yasi-related flooding, including closure of the Port of Brisbane for an extended period.
US trade back 50pc
Virtually all of Australia's export markets are being affected this year, but some worse than others.
Trade into the United States is off to a particularly slow start in 2021. Volume in February reached just 9780t, down 9700t or 50pc from February last year. On top of a very poor January result, calendar year-to-date trade to the US has reached 16,841t, down 52pc year-on year.
Steiner Consulting's weekly imported beef market report this week notes that offerings from Australian suppliers remain extremely limited – a function of low slaughter and better demand from Asian customers.
Price is also a factor, with 90CL imported cow meat last week quoted at A645.6c/kg CIF, roughly 40c/kg below where it sat this time last year.
Steiner noted that the spread between imported and domestic US 90CL beef has narrowed from a little over US20c/lb in early February to less than 10c/lb last week.
"Seasonally, lean beef values in the US gain in March and April, heading into the northern hemisphere summer, which is already reflected in current prices," Steiner said. "The biggest uncertainty at this time is US demand in the second half of the year, and direction in the price of domestic lean beef at that time."
In contrast with 2011 – another low year for US beef imports from Australia – the US now had access to beef imports from Argentina and Brazil, Steiner pointed out.
"This has the potential to change the dynamic this (northern hemisphere) summer and fall," it said.
Japan less impacted than most
Much less impacted last month was Australia's largest export beef market, Japan, which took 17,878t of beef. That represented a 42pc rise from the traditionally-quiet January start, but was 5800t or 24pc down on February last year. Year-to-date, volume to Japan has reached 30,400t, a 27pc reduction in trade for the same two months last year.
China continues to source the overwhelming proportion of its imported beef requirements from South America, taking just 11,676t of Australian beef in February – about 90pc of which was in frozen form. Compare this with close to 17,000t for February last year, and it represents a decline of 30pc, year-on-year.
By the end of February last year, China had taken almost 37,800t of Australian beef, representing a decline of 45pc compared with this year.
South Korea has held up much better, taking 12,110t for February and 20,531t for the year so far. That's a decline of only 6.5pc compared with February last year, and 10pc year-to-date.
Smaller markets were mixed last month, with Indonesia accounting for 3751t, down 33pc on the same period last year. Trade into the Middle East region continues to be impacted by cheaper alternatives out of South America, but total volume reached 3067t last month, an 18pc rise on last year.
Trade into the European Union totalled just 948t, down 32pc from 1403t this time last year. COVID's impact on food service has robbed Australian exports of a significant part of their attraction in the EU market.