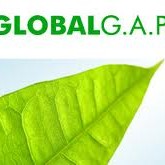 What's behind JBS Australia's move last week in gaining Global GAP accreditation for three of its Australian feedlots?
Are other EU-accredited feedlots in Australia missing-out on market opportunity under the expanding EU grainfed quota by not holding Global GAP certification?
Beef Central today takes a look at the mechanism and merit behind Global GAP certification, and tries to weigh-up whether it has a broader role to play in Australia's push into gaining a slice of the expanding EU grainfed quota, due to jump from 20,000 to 48,200 tonnes later next year.
Global GAP (standing for Good Agricultural Practices) is an independently-audited voluntary QA system supported primarily by large supermarket chains across the EU.
While some stakeholders have interpreted Global GAP as a non-tariff trade barrier designed to deter non-EU food supply sources from servicing the market by setting standards difficult to achieve outside of the EU production systems, Global GAP's stated aim, as its name implies, is to support globalised quality assurance standards in a wide range of food commodities.
Compliance with the program itself is not particularly onerous, and often comes under the existing operational practices of beef production systems used in Australia. But it does involve a significantly elevated level of record-keeping and audit.
"Good agricultural practices apply in Australia already, and the big EU retailers just need a robust audit trail to prove that that occurs," one Beef Central source familiar with the system said this week.
Some Australian feedlots have looked at it, and decided not to pursue Global GAP, concluding that there is still a vast consumer audience in the EU seeking quality grainfed beef accessible through channels other than those requiring GAP certification.
While there has been a rapid uptake of EU accreditation across Australian feedlots since the launch of the new EU grainfed quotas early last year (more than 40 now carry accreditation) Beef Central could find no other lots apart from the three JBS sites accredited last week (see Wednesday's story: "JBS feedlots target EU market through GAP certification") currently complying with Global GAP requirements.
In order to complete the Global GAP supply chain, processors, as well as feedlots, must also carry GAP accreditation, which may have been a deterrent for some Australian feedlots to participate.
The program is not necessarily whole-of-chain, with the current requirement applied by JBS Australia starting 60 days before slaughter, by which time the cattle are about half-way through their typical 120-day feeding program. This eliminates any need for Australian producers to adopt GAP accreditation.
As far back as 2005 JBS SA implemented a Global GAP program in some of its South American operations with cattle producers in Brazil. The process is much more commonly used in horticultural exports than meat protein outside the EU, however, with common examples including New Zealand kiwi fruit and Canadian blueberries.
Tesco, Asda big supporters
Large EU supermarket groups like Tesco and Asda are currently the main supporters of the GAP system. The symbol is not used on packs in retail shelves – instead it is seen at wholesaler level as an independent standard of farm assurance respected worldwide. In engagement with the end customer, many European supermarkets use agricultural practice symbols like 'Red Tractor' on retail food products, run by the Assured Food Standards group.
The Global GAP QA system is wide-ranging, covering general animal welfare, environmental and food safety issues, among other production and management practices.
JBS Australia feedlots now conforming with the program – Beef City, Riverina Beef and Caroona – have pioneered the application of the program in beef in this country.
While the application of GAP in Australian beef supply has in no way been diluted or compromised, the system as it is applied here differs a little from that which operates in Europe. The main reason is that Australia's National Feedlot Accreditation Scheme already covers many of the attributes required under GAP.
Some of these cover transport, feedstuffs and other components. Just one example covers the cleaning of mixing equipment and bunks to reduce the risk of mould build-up in feed – a process already applied under NFAS best-practise guidelines. Some feedlot activity done under normal practice is now much more closely recorded under GAP, however.
A UK-based accreditation expert with broad experience in auditing European farms for GAP was brought to Australia by JBS to develop the company's Australian GAP model. Part of the challenge was in the fact that with an absence of feedlot production systems in Europe, there were no pre-existing examples to go by.
An example was in feedgrain supply. Whereas in Europe, grain must be sourced from GAP-accredited farmers, obviously no such supply exists in Australia. However the GAP certifying body in Germany accepted that Australian feedlots already apply thorough and frequent residue and chemical QA testing systems for grain and other feedstuffs, as part of their NFAS commitments. These essentially provide the same assurance.
The GAP certifiers accepted the reasoning behind this alternative model, backed by an audit process.
In other requirements, like ration testing through a NATA-accredited lab, this already occurs under NFAS, but under GAP, the frequency is increased.
In areas like transport (feedlot to slaughter stage only, under the 60-days pre-slaughter program), the GAP requirements focus on animal welfare issues like time off feed and water, many of which are already covered under Meat Standards Australia principles.
With considerable consumer market discrimination against non-EU sourced beef evident in the EU market, some observers contacted by Beef Central saw GAP certification as providing 'one less excuse' for European consumers not buying Australian (or more correctly, imported) product.
"Most nationalism (or jingoism) in the EU is seen at the retail shelf," a well-informed EU contact said.
"The French want to be seen to be eating French beef. The Irish likewise only want to sell Irish beef and in the UK, a market that is a large net importer of beef, British and Irish beef make up 99 percent of the product sold."
"Due to this the vast majority of imported meat is sold in the catering or independent butchery trade where the consumer is more interested in the eating experience than anything else," the contact said.
"Essentially, to the large supermarkets that have adopted the system, the application of GAP in Australia signals that the GAP-labelled Australian product is produced to exactly the same standard as that used in Ireland, or elsewhere in the EU," he said.
Expanding retail opportunities
JBS Australia general manager feedlots, Michael Doyle, said for Australian supply chains wanting to qualify to supply major supermarkets in Europe, Global GAP could have considerable appeal.
"Our decision to engage with the program was driven by a desire to service those customers of JBS's UK business who wished to stock Global GAP accredited product," he said.
The program would not necessarily appeal to all Australian suppliers to the EU grainfed market, however. There were a lot of other opportunities for supply to the EU, other than those customers seeking GAP-certified product, Mr Doyle said.
"This just opens up additional opportunity with particular retail customers which is currently not available to Australian product. Ultimately the move could be good for all Australian suppliers, because volume shipped into the EU market by JBS Australia may in future not compete so directly against other product from Australia," he said.
"At present, Australian beef in the wholesale market essentially competes with other imported beef. This move opens the doors for Australian beef to compete more directly against EU beef at the retail shelf."
There was no doubt that opportunities for Australian beef in Europe were growing, but part of that growth meant Australia needed to expand the customer base, and accessing the major supermarkets that embrace Global GAP was part of that process, Mr Doyle said.
"In reality, Europe is going through a recession, as we all know. It is not specifically targeting grainfed beef, but is in need of regular high quality beef shipments, for which grainfed programs can provide a solution. 'High Quality' is not only an eating parameter, but also includes other aspects, of which provenance and animal welfare are probably the most important."
In order for Australia to maximise its opportunity to do that, there remained a strong need for more Australian beef producers to gain EU accreditation (not GAP accreditation) in order to build an adequate cattle supply base to service the market.
The JBS Australia grid offer for in-spec EU-eligible flatback feeder cattle this week stood at 225c/kg in the south and 220c/kg in the north.