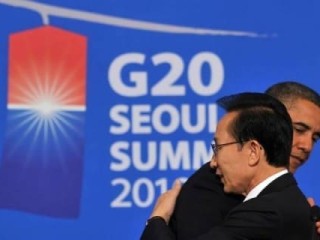 Tariffs on US beef into Korea will drop from 40 percent to zero over the next 15 years, following the ratification of a Free Trade Agreement between the two nations overnight.
The Korean National Assembly approved the KORUS Free Trade Agreement with the United States last night, which follows its successful passage through US Congress in mid-October.
Like the US, Australia has been working to negotiate a similar bilateral accord with the South Korean Government for the past five years.
The ratification of the KORUS FTA now paves the way for Australia to increase its efforts to formalise a similar agreement.
Australia is the largest exporter of beef to South Korea, accounting for 49 percent of beef shipments to the market from January to August this year, compared to 38pc from the US and 12pc from New Zealand.
South Korea is Australia's third largest export market for beef, worth about $750 million a year.
US website Meatingplace.com said US meat industry leaders believe US beef exports to South Korea could double as a result of the deal.
The KORUS FTA is also expected to generate up to 350,000 new jobs in South Korea as it ramps up its own exports to the US, and is forecast to boost the country's Gross Domestic Product by 5.66 percent over the next decade, according to the Korea Times.
Not all in Korea are happy with the deal, however, with the country's farming and livestock industries predicting losses of around 850 billion won ($742 million) per annum over the next 15 years, and higher unemployment in rural areas, the Korea Times reported.