PRICES for lean Australian grinding meat sold into the US have shown a modest recovery over the past month, in both US and Australian currency terms.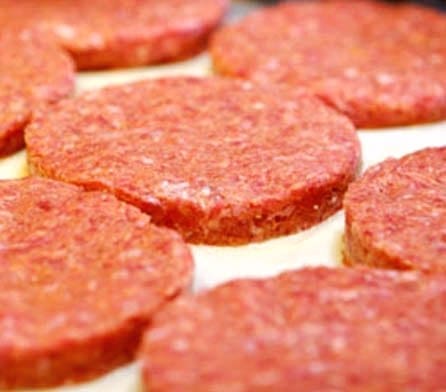 A month or so ago, prices for 90CL manufacturing beef (landed US, CIF) descended sharply to A611c/kg, but have since recovered steadily to 623c/kg (+2pc) on Thursday. It's still a long way from the levels above 680c/kg seen back in April, but is still 23pc higher than this time last year.
The primary factor is tightening supply out of New Zealand, which is now showing clear signs of reaching the end of their seasonal turnoff cycle. Additionally, forward offers are high, as Australian export processors remain uncertain about cattle price outlook/weather risk going forward.
"Cattle prices in Australia remain high and packers there appear content, at least for the moment, to hold the line on offerings," Steiner Consulting says in its latest weekly imported beef report, produced for MLA.
End-user interest last week continued to be described as limited, but regular users remained interested, given the still very large spread between domestic and imported beef, Steiner said.
"We continue to hear of large users having more inventory than they would like. Price for fat trim continue to plummet, a function of sharply lower prices for domestic 50CL beef. Market participants indicated volume of fat trim currently is very light as product is going to other markets," the latest report said.
Prices for imported round cuts were quoted as firm, while prices for domestic fed and non-fed round cuts remained high, which continued to support imported price.
Australia's swing back to US market
There has been a lot of discussion this year about the dramatic increase in volume (as well as proportion) of Australian exports that have been shipped to the US market since late 2014.
A favourable exchange rate and record US cattle prices have been the drivers for the US becoming an increasingly attractive market for Australia.
The breakdown of shipments into manufacturing beef and beef cuts published below provides some interesting insights.
For the January-May period, Australia shipped almost 528,000 tonnes of beef to all export markets, up 9.7pc on the same period last year. Almost all this increase came in the form of higher manufacturing beef shipments, and the bulk of those went to the US.
"Looking at the data, it would seem that beef cuts which in the past were going to a number of other markets, now were put into grinding beef and shipped to the US," Steiner said.
Some of this (about 5300t) was product that last year went to China, but a number of other markets also showed reductions. Australia's shipments of manufacturing beef to the US in the first five months of the year are up 38,000t, or 45pc.
Shipments of other chilled and frozen beef cuts to the US during this period were up 24,300t (+63pc).
"Exports to the US are expected to remain large in June as well, although the pace of shipments may be slowing down," Steiner said.
Based on shipment data through to June 11, total monthly shipments for June could reach around 40,000t, which would still be a 31pc increase compared to year-ago levels.
Weather and slaughter pace remain the big wild card for Australian supplies going forward. Weekly slaughter has been drifting a little lower but remains over 170,000 head/week, and 5pc ahead of year-ago levels.
US pasture conditions and herd rebuilding
There is no shortage of grass across key beef producing areas of the US at present, Steiner says, and in the short term, that remains bullish for US feeder cattle and northern hemisphere autumn/winter fed prices.
"Heifer retention has been going strong since last year, and it will likely remain so into 2016 as excellent calf prices, short beef supplies and healthy consumer demand all provide cow-calf operators with incentives to expand their herds," the latest report says.
The general expectation was for another significant decline in the number of cattle placed on feed.
"Fewer heifers in feedlots has been the trend so far this year and that will likely continue. Cull cow supplies remain very tight as well. In the last six weeks, US beef cow slaughter is down 19pc compared to the previous year, and year-to-date beef cow slaughter is down 17."
Dairy cow slaughter is up, on the other hand, as drought in California and weak global dairy prices have pressured milk margins. In the last six weeks US dairy slaughter is up 8.6pc and for the year, up 4.5pc.
Recent trends in cow slaughter are expected to persist, Steiner says.
Pasture conditions are in great shape, as evidenced in the latest USDA Crop Progress report. For week ending June 14, 65pc of pastures and ranges were considered to be in good or excellent condition. This compares to a 54pc good/excellent rating last year and 54pc rating for the 10 year average.
States with a large portion of the US beef cow herd have seen a dramatic recovery in pasture conditions. In Texas, 76pc of pastures/ranges were in good/excellent condition. Long-term drought conditions in the Southern Plains are now history.
"Sure, it will be hot and muggy and grass will dry out in Texas and Oklahoma in August but the recovery of ground water supplies bodes well for pastures and wheat going forward," Steiner said.
Hay stocks have also recovered, with the USDA reporting May 1 supplies 28pc higher than the previous year. The recovery in hay stocks in the Southern Plains has been truly remarkable, evidence of the large stocks last winter and positive weather conditions this past spring.
Hay supplies increase in the fall and December stocks are the highest for the year as producers stock up feed to carry them through the winter months.
Hay prices are expected to continue to drift lower and, combined with lower corn prices, this should help bolster both feeder and fed values.
As referenced in greater detail in Steve Kay's monthly column for Beef Central published this week, the main challenge for US beef and cattle prices at this point remains the value of competing meats, especially given the rapid increase in both pork and chicken supplies.