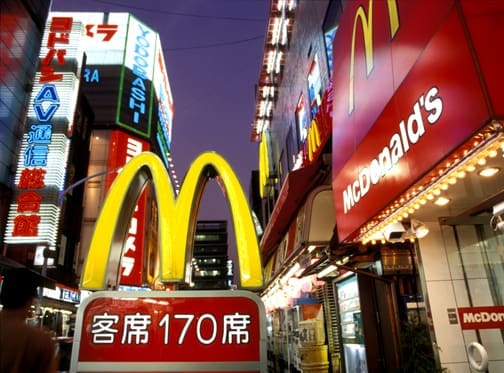 HAS McDonald's turned the corner, after a two-year passage of alarming declines in sales and revenue?
The global burger giant reported its first gains in global comparable sales for the third quarter ended September 30 (+4pc, year-on-year) as demand in China recovers from the impact of earlier food safety scandals, and other key markets show encouraging signs.
Tellingly for the beef industry, where global prices have risen substantially over the past 12 months, a lift in sales in McDonald's US restaurants was attributed to a heavily-promoted "new chicken sandwich and a return to the classic Egg McMuffin."
McDonald's is easily Australia's single largest beef customer. Last year the company bought about 107,000 tonnes of Australian beef for its global operations, according to a recent company presentation delivered to a producer audience at Condamine feedlot on Queensland's Darling Downs.
The 4pc rise in global comparable sales was led by strong performance in Australia, Germany, the United Kingdom and Canada.
In the company's High Growth Markets segment, which includes China, comparable sales advanced by a dramatic 8.9pc, year-on-year, while operating income lifted 39pc.
The result suggests the hysteria in China and across other North Asian markets including Japan surrounding earlier food safety alarms after a supplier was caught using expired-date raw material and unhygienic practises (see earlier report) may be subsiding.
In the US, third-quarter sales climbed 0.9pc, the first quarterly comparable sales increase in two years. McDonald's said its new premium Buttermilk Crispy Chicken Deluxe burger and breakfast, including a return to the classic recipe for the Egg McMuffin, contributed to the segment's performance.
Global net income for the quarter rose to US$1.31 billion, an increase from $1.07b a year ago. Revenues dropped 5.3pc to $6.62b.
"The third quarter marked an important step in the company's global turnaround," chief executive Steve Easterbrook told analysts.
"As we begin fourth quarter, comparable sales are expected to be positive in all segments," Mr Easterbrook said. "While still in the early stages, we believe our turnaround plan is starting to generate the change needed to reposition McDonald's as a modern, progressive burger company."
As part of the process, McDonald's has reorganised its business from a geographically-focused structure to business segments that combine markets with similar characteristics and opportunities for growth.
"I am confident in the fundamental strength of the McDonald's system and our ability to drive initiatives that are focused on delivering the greatest benefit for our customers," he said.