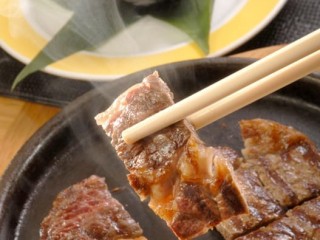 The widespread and prolonged Foot and Mouth Disease outbreak in South Korea has been blamed for a slowdown in consumer interest in imported Australian Wagyu beef.
In late April Korean authorities reported a new outbreak of FMD in pigs, just days after the Korean Ministry for Food and Agriculture downgraded its FMD alert level, ending most restrictions on the movement and sale of livestock across the country. This occurred because there had been no outbreaks reported in the previous 45 days.
More than one-third of Korea's pig herd, and 100,000 cattle have been culled as a result of the recent FMD outbreak first detected in November, which authorities last month thought they had overcome.
Korea is easily Australia's biggest export market for Wagyu beef, estimated in trade circles at twice the size of trade into Japan, and representing 30-40 containers/month under normal circumstances.
Ongoing publicity about the FMD episode appears to have lowered the Korean consumer's appetite for beef generally, despite the fact that the disease represents no significant threat to human health.
Overall trade in Australian Wagyu may currently be half normal volumes, sources close to the market suggest, and product is now being stockpiled in Korea in increasing quantities. While the elevated level of the A$ may also be a contributing factor, the biggest influence is consumer sentiment, exporters say.
Korea does not necessarily represent the highest-value market for Australian Wagyu, but it is highly regarded as a volume market, taking a wide selection of cuts from the fullset and providing a handy counterpoint for rumps and loin cuts that can be sold elsewhere at higher values.
The slowdown in Australia's Wagyu trade into Korea is seeing diversion into alternate export markets like China and Russia, but there are also increasing quantities of Wagyu evident on the Australian domestic market in recent weeks, wholesalers suggest.
One outcome from Australian Prime Minister Julia Gillard's recent visit to Korea appears to be an agreement to finalise an Australian/Korea Free Trade Agreement before the end of the year. Earlier timeframes for agreement had originally been contemplated, but the inability to ratify the US/Korea FTA appears to be keeping an agreement with Australia on hold, industry sources suggest.