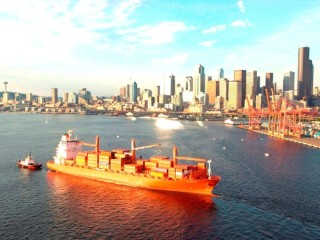 The issue of food security will be given prominence at the Australian Meat Industry Council's 2011 Meat Industry Conference later this month, which has scored two prominent speakers in Coles senior executive John Durkan and former top USDA official, Richard Raymond.
Under the theme, "Food Security – Today's Challenge, Tomorrow's Market," the conference will take place at Royal Pines on the Gold Coast on August 24 and 25.
Mr Durkan, this year's keynote speaker, is Coles Supermarkets' director of merchandise. He will address the conference about current trends in retailing and merchandising in Australia, and his views on recent trends and developments will be of considerable interest to stakeholders attending the gathering.
Prior to his arrival at Coles in July 2008 he had spent 17 years with UK retailer Safeway Stores, a 500-store network including convenience stores and supermarkets. In his role at Coles he is responsible for range, quality, pricing, promotion and presentation strategies, as well as supply chain and logistics. Mr Durkan was one of the architects of Coles' move in January this year into its non-HGP beef offer.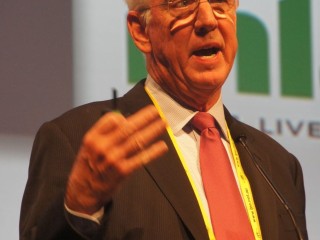 Also featuring on the program this year is former Under Secretary for Food Safety in the US Department of Agriculture, Dr Richard Raymond.
Dr Raymond, who served in the USDA under the Bush administration, was at the centre of food safety negotiations in the US during his tenure including the development of the E.coli testing protocol for imported meat.
Now that he is a private citizen he will be in a position to provide personal views not only on the current state of play in the US but what Australia will need to do over the next decade to maintain market access and competitiveness.
Other important speakers at this year's conference will include:
AQIS executive manager, food, Greg Read, who will discuss latest developments on the new Australian Export Meat Inspection model. Meat inspection reform has been a key initiative in the industry this year.
Nicolij Noes, managing director of Maersk Australia, who will speak on the latest trends and issues in international container shipping and transport.
Australian Meat Processors Corporation chief executive Michelle Edge, who will challenge the audience on bioscurity standards for the Australian meat industry.
Well-known scientific commentator Julian Cribb will talk on food security, climate change, carbon taxes and other things of importance to the meat industry.
Also on the program will be in-depth presentations on Indonesia and China – two key developing markets for the Australian beef industry.
Social events will include a conference welcome, and drinks sponsored by recruitment firm AWX and a gala dinner where a range of important processing industry awards will be presented.
Click here for full conference details including program and registration.