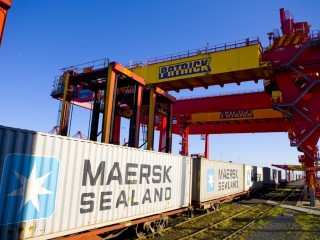 Beef exports during September reached almost 82,000 tonnes according to Department of Agriculture, Forestry and Fisheries data released this week. That's an encouraging 8 percent rise in this time last year and the first monthly year-on-year rise since March.
Despite the continuing tough export conditions for Australian beef since April due to the high A$, sluggish global economy and increased competition from US beef in Japan, total exports for the first nine months of 2011 remain 1pc above last year, at 693,570t.
A drier month and higher Queensland meatworks throughput helped to increase available beef supplies in September, while numbers remained relatively tight in the southern states.
While the recent drop in the value of the A$ is welcome news for exporters, this is likely to be partly offset by the deterioration in the global economy and resulting impact on demand for beef.
Among the export customer country highlights, trade to Korea continues to exceed last year volumes, with shipments in September increasing 29pc on the same period in 2010, reaching 12,115t. Exports for the nine months to September are up 21pc year-on-year, to 109,183t.
Another strong market for Australian beef so far in 2011 has been Russia, which has helped to offset some of the sluggish conditions from the key traditional markets. Shipments to Russia during September increased 30pc year-on-year, to 7111t, with exports for the year to date up 63pc, to 46,365t. That clearly establishes Russia as Australia's fourth largest export destination.
While shipments to Japan increased 2pc year-on-year to 28,330t for September, trading conditions remain difficult, with the increase for the month more reflective of the low 2010 volume.
It's been an extremely tough year for Australian beef exporters to Japan, with volumes for the year to date down 6pc, at 248,718t – that's the lowest January-September level seen since the dark days of the post BSE era in 2003.
Exports to the US declined 9pc in September, to 12,533t, maintaining the historically low volumes of recent times. While the drought induced higher US beef production has somewhat reduced demand for Australian product, the majority of the decline in Australian exports to the US has been driven by the high A$, increased competition from other markets (principally Russia and South East Asia), along with tighter Australian manufacturing beef supplies.
Accentuated by the high A$ and competition for manufacturing beef from other markets, Australian frozen beef shipments to the US during September declined 12pc year-on-year, to 10,247t. However, chilled beef shipments increased 8pc year-on-year, to 2303t.