SPECIALIST lamb and veal processor, brand manager and exporter, Tasmanian Quality Meats, was the big winner from the meat and livestock industry in the 2015 Australian Exporter awards announced in Melbourne last night.
The 53rd Australian Export Awards are the nation's premier award program for businesses engaged in international trade. The awards, at regional and national level, are backed by federal and state/territory governments across the nation.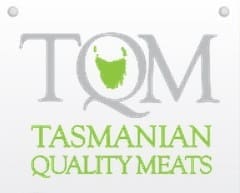 Winner of the Regional Exporter of the Year category, Tasmanian Quality Meats is a regional exporting success story which has gone from having no direct export sales in the 2011 financial year to $12 million worth of export sales in 2013, and annual sales of more than $37 million in 2014–15.
The award recognises outstanding international success by a business whose head office is based in a non-metropolitan location.
Tasmanian Quality Meats now exports fresh and frozen lamb, mutton, veal and offal to markets in the Middle East and South Asia, while emphasising the clean, green production methods underpinning their products.
Assistant minister for agriculture and water resources, Senator Anne Ruston, said the company's excellence in meat exports made it a worthy recipient of the award, which was sponsored by the Department of Agriculture and Water Resources.
"TQM's investment in infrastructure, and a commitment to innovation, research and consultation, all played a part in its success," she said.
Established 17 years ago and based outside the small town of Cressy, near Launceston, Tasmanian Quality Meats has more than tripled its staff levels because of its export success and is now a major employer in the region. The company went from 20 staff to 75 in the last few years.
A family-run business founded in 1997 by current directors Brian Oliver and John Talbot, TQM started processing Australian lamb for the domestic market in 1997. Today the company processes quality veal, lamb and mutton, as well as certified halal and HGP-free chilled and frozen whole-carcase veal, as well as boxed six-way veal.
In 2003 it built a meat processing floor providing a service kill for veal and lamb for butchers and wholesalers throughout Tasmania and mainland Australia.
Due to a growing need for a small-stock export plant in Tasmania, in 2010 work started on a new state-of-the-art processing floor, and in mid-2011 the floor was commissioned, achieving Tier 1 Export Registration in September 2011.
Over recent years, with the help of Meat & Livestock Australia, TQM researched rapidly growing markets in the Middle East – markets which have been traditionally difficult to access.
As a consequence, a number of products, including frozen veal, mutton, lamb and offals, are now processed in accordance with Halal requirements and are sold as Halal in markets such as Bahrain, Jordan, Qatar and the United Arab Emirates.
The Australian Export Award judges commended Tasmanian Quality Meats for showing a solid understanding of different customer needs, and tailoring its products accordingly.
Clearly a regional success story, the company was adding to local prosperity, judges said. They noted that Tasmanian Quality Meats' emphasis on building employment was commendable, and was a 'fantastic story' which illustrated the benefits that exporting could bring to local communities.
Other state finalists from meat & livestock sector
Also represented among the state finalists in the Regional Exporter category was Queensland's MDH Pty Ltd, a vertically-integrated cattle beef owned and operated by the McDonald family out of Cloncurry in the state's northwest.
There was also a strong meat industry contingent represented among state finalists in the National Export Awards' Agribusiness exporter category.
The NT's agribusiness finalist was South East Asian Livestock Services, a prominent live export and ship operating business servicing the Indonesian, Vietnamese trades and other southeast Asian markets; New South Wales' Atron Enterprises, a branded beef program manager and non-packer beef exporter; and Queensland's Packer Leather, a major user of by-products from the livestock industry.
Overall Australian export award winner last night, collecting the Prime Minister's award, was Victoria's ANCA, a manufacturer and exporter of precision tool and cutter grinders, exported worldwide, including the United Kingdom, Germany, China, US, Brazil, Italy, Japan and India.
National category winners receive a package of tailored export services from Austrade, valued at $10,000, which includes a trade adviser, free advice on selected markets, and market intelligence.
Strong ag sector helps sustain regional, rural economies
"The Australian Government continues to work to secure the best market access opportunities for producers and exporters like Tasmanian Quality Meats—and the value of farm commodity exports alone rose 6pc this year to $43.5 million," Sen Ruston told last night's dinner gathering.
"A strong agricultural sector is an investment in regional and rural Australia helps sustain local communities and economies," she said.
"We have a plan for agriculture and it is focused on opening up markets and increasing productivity. Our free trade agreements are delivering big tariff cuts for exporters, getting a jump on our competitors—and with the Trans-Pacific Partnership there's more to come."
"We're investing $30 million to break down technical barriers to trade, appointing five new agricultural counsellors in the key markets of Vietnam, Malaysia, Thailand, China and the Middle East—they are due to start work in January."
"The government is also designing a more modern and streamlined traceability system—with increased ability to quickly trace and isolate product in the event of a food safety incident and therefore maintain export market access," Sen Ruston said.
"Regionally based industries need good infrastructure—investment in supply chain infrastructure underpins the profitability of our $57 billion agricultural industries.
"Through the white papers on Agricultural Competitiveness and Developing Northern Australia, we are expanding the CSIRO's Transport Network Strategic Investment Tool to ensure future decisions on transport deliver maximum benefits as well as investing $100 million in improving key northern Australia cattle roads."