ENTRIES for the 2022 Brisbane RNA Paddock to Palate Competition and 2023 Wagyu Challenge hosted by JBS Australia close at end of business today.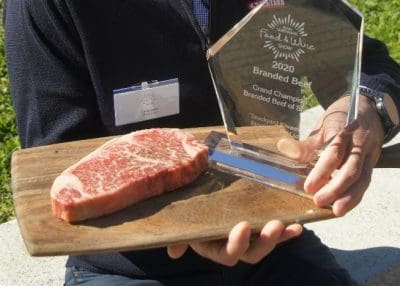 Exhibitors wishing to post final entries to participate in either competition can submit via this exhibitors' portal. 
Exhibitors with three or more entries will now be entitled to four tickets, instead of two, to both the mid-term feedlot Field Day and August's Awards Dinner in Brisbane.
More information on the performance carcase classes can be accessed via the 2022 Paddock to Palate Competition Schedule for Classes 37, 38 & 40 (click here) and for the Competition Schedule for the 2023 Wagyu Challenge, (click here).
The RNA Beef Committee thanks key companies which have sponsored the events, including JBS, Coopers, Rabobank, Elanco, Performance Feeds, Zoetis, Datamars Zeetags, and Thompson Longhorn.
Inquiries to competition & events planner Naomi Norford email nnorford@rna.org.au