Fourteen Australian red meat exporters attending the SIAL trade show in Shanghai a fortnight ago came home amazed at the amount of interest and depth of demand for Australian beef and sheepmeat at the event.
As outlined in a summary of the trade show published on Beef Central on Friday (click here to view original report, "China's SIAL trade show delivers window into massive beef market opportunity,") China is looking likely to take at least 60,000 tonnes of Australian chilled and frozen beef for 2012-13, and perhaps 100,000 tonnes for calendar 2013.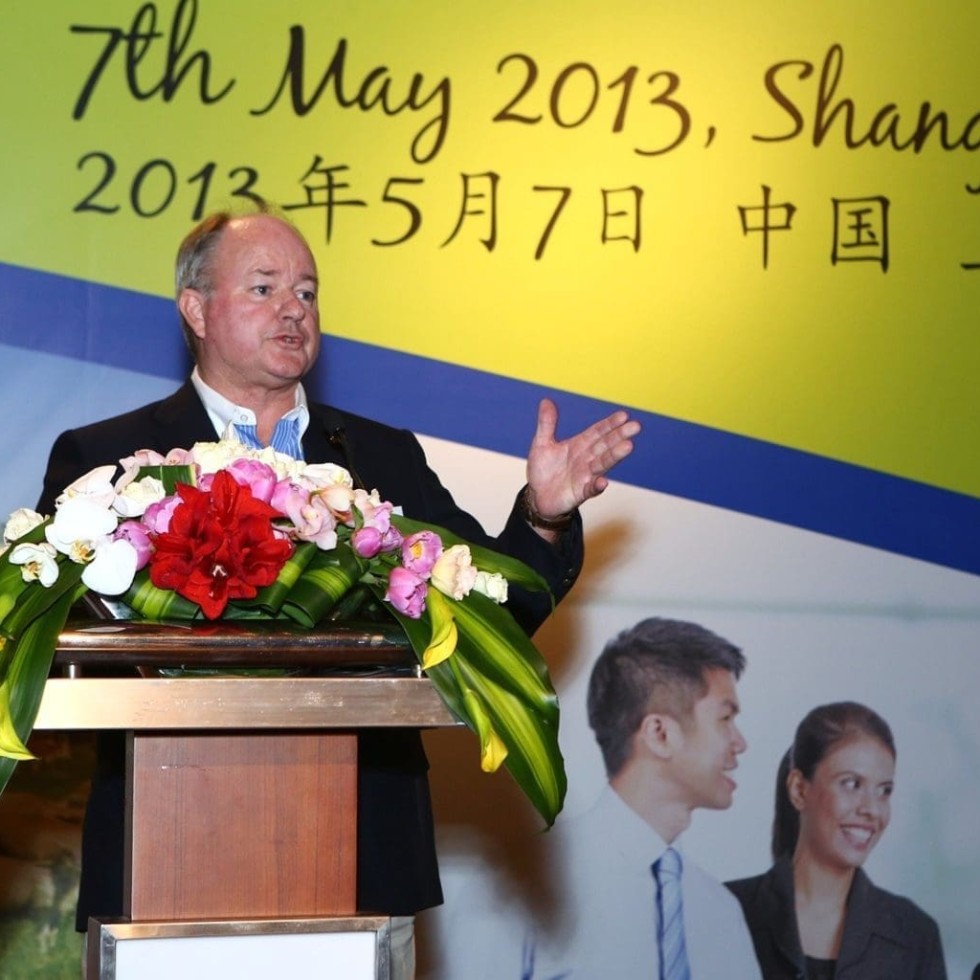 Chairman of MLA's new China region taskforce, David Foote, attended SIAL, making a presentation during the event to an audience of 200 key Chinese importers, wholesalers, retailers and food service operators.
He spoke about the current issues and focus in China on reduced domestic supply, food safety/meat substitution, and the Chinese Government's efforts to curb the grey channel beef trade – all of which were creating increased opportunity for Australian Beef.
"As an industry we should not miss this opportunity and importantly should not be competing on price with each other to find the lowest sale price," Mr Foote said.
During his presentation he also included an acknowledgment of past MLA market development pioneers in the China market, including Tim Kelf, Leith Tilley and the late Aaron Iori, who had helped get Australian product and brand to its current level of demand, and accessibility.
"The SIAL food show was one of the largest I have ever experienced," Mr Foote told Beef Central.
"The positioning of the MLA stand was strategic and I anticipate the customer and enquiry flow was significant and way above expectation for the exporters who were exhibiting," he said.
Reaction from SIAL exhibitors:
Sanger Australia's China market specialist Tim Sullivan said he had been to a lot of international trade shows over the years, but had seen nothing quite like this month's SIAL Shanghai event.
"The first day they were five and ten deep at every Australian stand," he said. "The Chinese market is just white-hot, at the moment."
Mr Sullivan said it made sense for Australia to have a very strong presence at the food trade show, because no other exporting nation had the 'keys to the front door' in China the way Australia does.
"There was also a very large Indian buffalo meat stand and a strong Uruguayan presence, as well as the US and Brazil – neither of which have direct access to the China market, but function through the 'grey channel', being slipped over the border from Vietnam and other neighbouring countries," he said.
Mr Sullivan said while there was a 'price point' evident in the Chinese beef market, the fact was many buyers were looking for Australian product, over other alternatives.
But it is not just 'cheap and cheerful' product that Chinese trading partners were looking for.
Sanger's display at SIAL showcased not only the company's own beef and lamb brands, but also a range of other grass and grainfed brands from Australian processors.
Mr Sullivan said the Chinese were looking for a wide range of products, and were certainly not just after manufacturing beef, or heavy grainfed beef, as was popular in a market like Japan.
"There's plenty of demand for a nice, lighter carcase weight, brighter meat colour yearling item, with not too yellow a fat colour – which should suit the Queensland producers really well," he said.
"Many customers appear to have a preference for a leaner article than what much of the Japanese trade prefers – not necessarily with a 'grainfed' white fat colour, but a younger item with good fat colour is where a large part of the market seems to be heading."
In higher quality programs like 100-day grainfed MSA, Mr Sullivan said branding, packaging and the story behind the brand were important, to allow customers to lace that into the retail story being sold to customers in high-end food retail stores in Shanghai.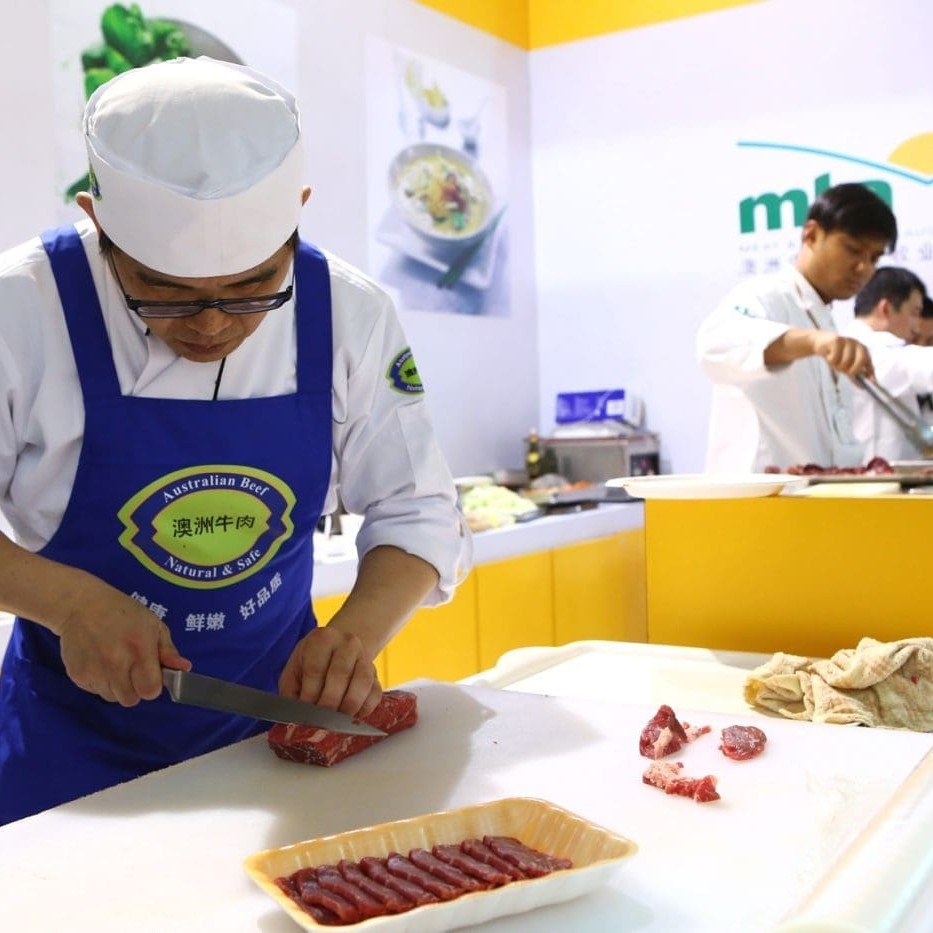 Chilled versus frozen
Mr Sullivan said it appeared the Chinese imported beef market was dividing into two distinct streams, for chilled and frozen.
Local supermarkets and smaller operators, and some very large chains like Tesco, were still primarily using frozen beef at this stage.
"While there is a lot of frozen storage capacity in larger population centres in China, chilled storage capacity still needs to be developed a lot further, in order to expand the chilled higher-quality beef segment," he said.
A couple of large food service and distribution operators, both foreign owned, were well set-up with chilled storage capacity and large fleets of delivery vehicles and were doing 'huge amounts' of business.
They tended to dominate in distribution within the chilled beef market segment, all the way up to marbling score 9 Australian Wagyu going into fine dining restaurants.
"But the really big growth has been in feeding the masses, and that is mostly frozen leaner butt cuts, from cows and steers – and at the end of the day, given Australia's current seasonal conditions, that's what we really need to sell," Mr Sullivan said.
Even briskets and similar items that have traditionally been destined for markets like Japan are now finding their way increasingly into China.
"Our brisket export sales from Bindaree Beef have traditionally gone into Japan, but for the three or four months leading into Chinese New Year, every consignment went into China," Mr Sullivan said.
"It's a real change of the times. There's just so much money about, and so many people with the genuine ability to buy meat."
"We had perhaps 30 good trade contacts in China prior to the SIAL event, but now as a result of the connections made at the trade show, I'd say we have 60 to 70 genuine prospects to do some real business with," he said.
"The conversion rate from 'discussion' into 'doing business' is potentially really good."
Mr Sullivan said while there was not always a lot of positive things said about MLA, they threw some resources at the SIAL project, and did an "absolutely outstanding job to ensure that Australia was well represented and posited at the event."
"Little things really helped. They had a little mezzanine level meeting area built within the site, and were able to provide freshly cooked product samples while exhibitors were holding discussions with potential customers," he said.
Hunter Valley Quality Meats (Primo):
Because 'grey channel' supply from third-party countries previously dominated beef trade into China, this month's SIAL trade show provided one of the first opportunities for Australian exporters to establish direct relationships with end-customers, one of the trade show exhibitors said.
Primo's Hunter Valley Quality Meats brands were represented at SIAL by Richard Hollands.
While there was a place for certain cuts from of its MSA yearling type cattle, Hunter Valley at this point is concentrating on beef from export cattle, both heavier steer and cow, for its focus on China.
"This demand surge out of China has been building for a while, so the timing of this month's trade show was ideal," Mr Hollands said.
"We were anticipating a strong response, and it turned out to be exactly that. We came away with a substantial amount of new business, from a strong cross-section of retail and food service customers."
Bone-in quarter beef demand
One very obvious point of demand was local processors who are unable to source enough domestic cattle to put through their own kill floors to deliver bodies for their boning rooms. By buying frozen quarter beef from Australia, they wanted to utilise their own facilities to bone the product out.
That's not unlike Australia's bone-in quarter beef trade with Korea that existed during the pre-liberalisation days in the early 1990s.
"Some want to buy the Australian product in the 'rawest' form they can get it, to exploit their manufacturing cost advantage," Mr Hollands said. "But there are potential problems within that, because double-freezing beef leads to considerable deterioration in quality."
"But certainly the opportunities now emerging in China are very positive, and very timely, because the US market is not that strong at the moment."