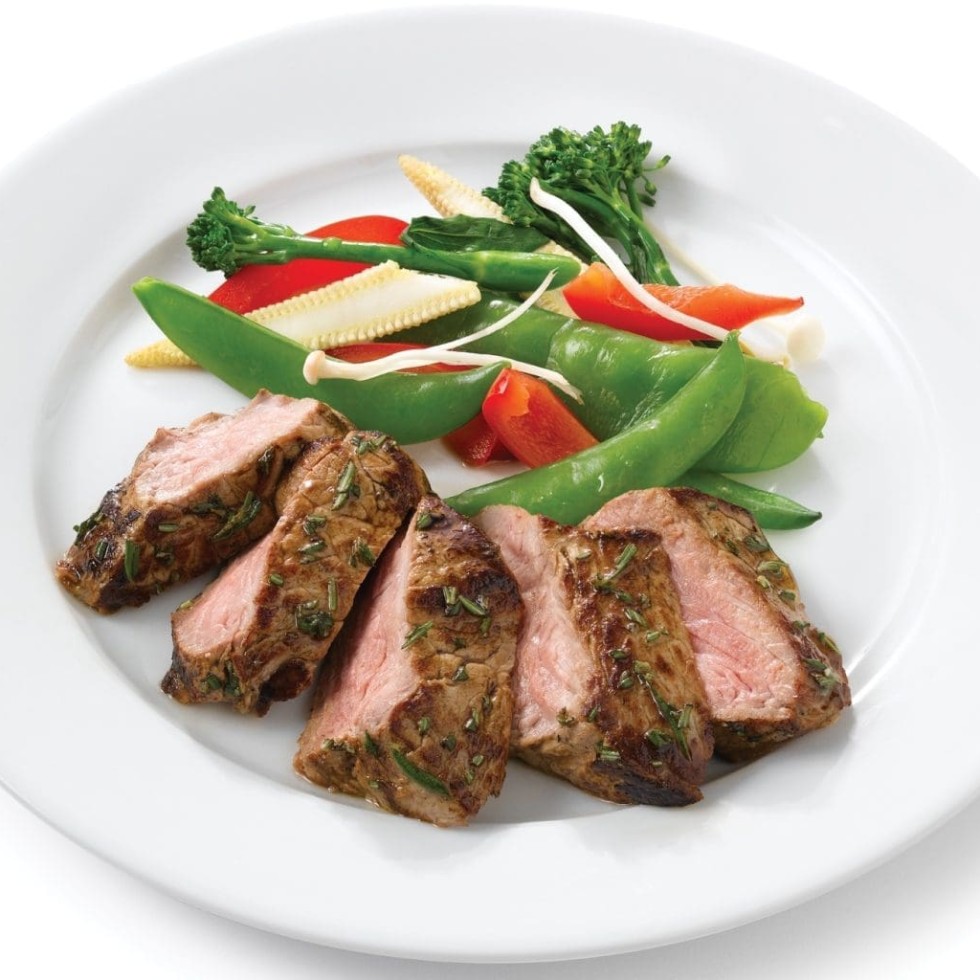 The recent retail price reductions seen in lamb – led by the major supermarkets but now evident right throughout the domestic retail trade – could start impacting on beef's red meat market share, some stakeholders believe.
Wholesaler contacts spoken to this week suggested major supermarket retailers typically banked on 13-15pc of all chilled meat turnover being lamb.
But that could easily reach 18-20pc for short periods, they suggested, if consumers again started perceiving lamb as better value, driven by heavily-promoted supermarket price reductions.
Lamb turnover at that level would inevitably eat into beef's market share, they said.
"The lamb boys are currently going hammer and tongs," one wholesaler contact told Beef Central on Monday.
"It started a week or two ago, with Coles and Woolworths lowering prices and even McDonald's offering lamb burgers for the first time at food service level. But the Aldis, IGAs and other bigger retail players are all lining-up trying to buy lamb in volume at the moment. I expect Woolworths will lead-it-out (drop lamb retail prices further) in the next couple of weeks," Beef Central's wholesale contact said.
Woolworths was observed to be 'very cheap' on retail lamb forequarters last week, and is reported to have taken a big position on legs and loins for marketing campaigns over the next couple of weeks, trade sources said yesterday.
The company has previously stated that it has worked hard with its lamb livestock suppliers over the past year or so to build supply capacity, in order to match its current retail push in lamb products.
According to the latest monthly Neilsen Homescan data, lamb currently enjoys its highest retail market share relative to other red and white meat proteins in a considerable time, representing 13.9pc of all meat protein sales in July. That figure is up 1pc (of all protein sales) since January, and comes as a result of lower retail prices, MLA suggests.
It is still a long way from beef's share, however, recorded at 39.2pc in the latest survey.
The current surge in interest in lamb driven by supermarket retailers has been underpinned by stronger supply this year, and hence lower prices.
In its recent mid-year projections, MLA reported lamb slaughter last year at 17.95 million head, down 3.5pc on a year earlier due to the retention of both ewe and wether lambs to increase stocking rates. During 2012, however, lamb slaughter is projected to rise 7.4pc, to 19.27m head – a result of more breeding ewes and another favourable season.
25pc increase forecast in lamb production
If anything, lamb's competitive challenge to beef for centre-of-plate attention is only likely to grow further. Australian lamb slaughter is forecast by MLA to continue to expand, reaching 22.4m head in 2016, 25pc above the recent low-point in 2011.
A producer survey conducted by MLA and AWI in October last year indicated that there was an estimated 31.3m lambs on hand in Australia at the time. The majority were under five months of age (71pc), with a further 24pc between five and nine months. The survey found that 11.6m lambs were expected to be sold in the following four months (between November 2011 and February this year).
National lamb slaughter is again projected to peak in the closing quarter this year, starting October.
Again reflecting the good season, average lamb carcase weights in 2011 were the highest on record, at 22.2kg, after good pasture growth across most of the country allowed producers to hold stock longer to gain extra weight.
This rise in weights offset the decline in lamb slaughter last year and brought total lamb production for 2011 to 399,000t, virtually identical to a year earlier.
This year, key sheepmeat producing regions find themselves in a favourable position again. Carcase weights are expected to fall slightly in 2012, with more lambs on the ground encouraging earlier turn-off. Total lamb production this year is forecast to reach 424,000t, a 6.4pc increase on 2011, due to the greater number presented for slaughter.
Given a more normal season in 2013, average carcase weights are expected to drop further next year, before starting to increase from 2014 in line with long-term productivity gains. By 2016, MLA expects Australian lamb production to reach 500,000t, a 25pc increase on the 2011 figure.
While the A$ has stayed historically high for much of 2012, the lower prices through the supply chain have ensured that Australian lamb is still attractive to overseas buyers. By 2016, exports of lamb are expected to account for more than 50pc of all lamb production for the first time.
This will potentially take some of the edge off larger volumes being presented on the domestic market.