LONG delays are being reported in chilled and frozen food exports arriving in China, as Chinese authorities continue to rigorously test imported foodstuffs for COVID-19.
Shipping companies have told Australian exporters that at the port of Yantian, a feeder port for Shanghai in Guandong Province, a US$1000 per container congestion surcharge has been added to imports, to account for the current delays.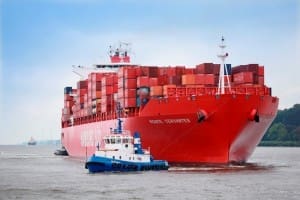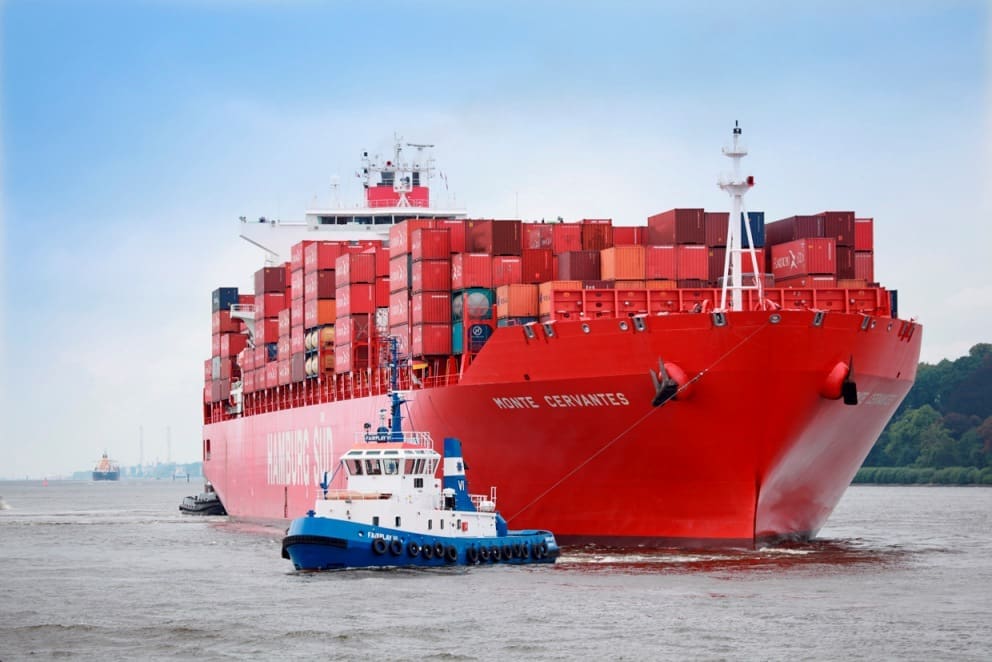 Australian exporters have been told cargo clearance times in some Chinese ports have extended from three or four days to ten or eleven, as a result of COVID testing pressure.
As Beef Central reported earlier this month, China has started testing a wide range of imported foodstuffs for traces of COVID-19, despite little or no scientific evidence that such products can harbour the virus during shipment.
The dwindling pace of meat imports caused by the latest tough testing measures will provide further support for prices already impacted by a severe shortage of pork, as a result of the African Swine Fever outbreak last year, analysts said.
China has now suspended imports from more than 20 overseas plants processing pork, beef and poultry since late-June, after workers were infected with the virus.
Imports had already begun to slow in June after prices weakened in China during March and April and exporters in some countries battled virus outbreaks.
Meanwhile a growing list of meat processing plants across North and South America have this week either voluntarily suspended trade to China, or been suspended by Chinese authorities, on the basis of COVID-19 illness among plant staff.
China yesterday asked Brazil to stop exports from another two meat plants – one beef, and one poultry – over concerns about COVID-19 outbreaks in processing facilities in the country. This follows earlier suspension of six meat processing plants in Brazil, which has the second-highest coronavirus infection rate in the world. Chinese authorities have also requested information related to 12 other Brazilian meat plants.
China is easily Brazil's largest export customer for beef, chicken and pork. In a press statement Brazilian agriculture Minister Tereza Cristina Dias said there was no evidence the coronavirus is transmitted in food.
On Wednesday, Argentina suspended exports to China from eight of its meat plants where staff have been detected with COVID-19. The eight suspensions still leaves Argentina with 88 meat packing plants currently authorised to export to China.
China expert acknowledges low risk
Last week a senior researcher with China's National Centre for Food Safety Risk Assessment pointed out that based on the views of relevant authoritative international organisations and the existing evidence, the possibility of refrigerated meat and frozen seafood products acting as a source of COVID infection was 'very small'.
The Centre's deputy director Li Ning said to date there was no evidence of the spread of COVID-19 through food.
The country's National Health Commission was organising the establishment of hygienic specifications for the production and operation of cold chain food, he said. Specific regulations on food safety were proposed for all aspects of the food cold chain, including production, processing, sales, transportation and storage.
The regulations were not only for the prevention of COVID-19, but also for the overall improvement of the health status of the food cold chain and the prevention of diseases, he said.
The remarks came after Chinese inspectors allegedly found COVID-19 in swabs from the outer packaging and container walls housing frozen shrimp from Ecuador, leading to the suspension of three associated export establishments by China's General Administration of Customs.
North America suspensions
Similar actions have taken place in North America this week, with China suspending beef imports from Cargill's showcase Canadian beef processing facility in High River, Alberta.
The plant was earlier closed for 14 days from late April and resumed operations starting May 4 after implementing worker safety measures in response to an outbreak of coronavirus among workers. Tyson Foods' US poultry plant near Springdale, Arkansas was also banned following the release of the company's COVID-19 test results from the facility.
In Australia, JBS earlier this week voluntarily suspended exports to China from its Brooklyn (VIC) plant, after a number of staff contracted the virus.