THOMAS Foods International will assume sole responsibility for processing the successful Certified Australian Angus Beef brand, following the signing of an exclusivity deal announced this afternoon.
Certified Angus Group Pty Ltd (formerly CAAB) said that from August 1 this year, both Certified Australian Angus Beef and Angus Pure (the company's derivative grassfed, Natural program) will be produced under exclusive license by TFI.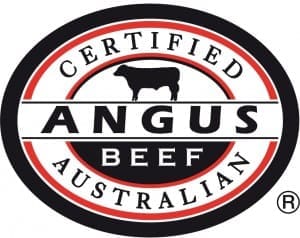 Certified Angus Group chief executive Kate Brabin said the move to exclusivity on both brands presented "a wonderful opportunity to further grow the brands domestically and in overseas markets."
The announcement means that after a business relationship stretching back 17 years through the Cargill, and later the Teys-Cargill businesses, Teys Australia will no longer process CAAB after July 31.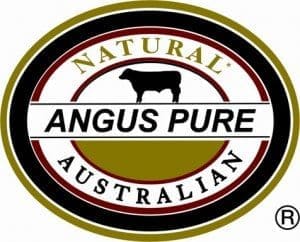 Ms Brabin said both TFI and Teys Australia felt under the previous arrangement that they were competing with each other with the same CAAB product in the domestic marketplace.
"Domestically, it was always a difficult situation, and to move to an exclusive position allows TFI to grow the brand and to put all their efforts into backing that brand," Ms Brabin said.
In the case of TFI, its only premium range brands are CAAB and Angus Pure.
In recent years Teys has invested heavily in its own brand equity, including its Teys Black Angus brand (pictured right).
Teys told Beef Central that the change of arrangements with CAAB in no way suggested that it's own interest in Angus cattle for branded programs would now decline – rather it planned to expand it's own Teys Certified Black Angus program.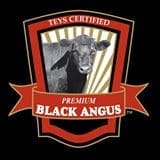 CAAB and its sister brand, Angus Pure, represent one of Australia's larger and more successful beef brand programs, likely to account for about 160,000 head of cattle this financial year – up from 107,000 grainfed and grassfed cattle the financial year before.
One of the original reasons for having two geographically-separated CAAB processors (TFI was processing at Murray Bridge, while Teys' kill took place at Wagga) was in complementary cattle supply. TFI will overcome that with its custom-kill presence at Casino, in northern NSW, and has plans to conduct a second service kill with another, unnamed processor in northern NSW. Some stakeholders believe it could be Scone.
"TFI has been able to provide a solution to that problem," Ms Brabin said.
The company's investment in expanded lotfeeding through the Iranda beef feedlot in SA, growing to 10,000 head capacity, is also about integration and expansion of the CAAB program.
TFI chief executive Darren Thomas said the agreement would provide an opportunity to expand sales of Angus beef to a global market hungry for premium meat.
"We see enormous potential to grow markets for Angus beef across Australia, the US, Europe and Asia," Mr Thomas said.
He said TFI expected to increase throughput of premium Angus beef four-fold over the next 12 months.
"TFI has invested significantly in state-of-the-art processing facilities, making us well-placed to meet the market's growing appetite for Angus beef," he said.
While TFI's exclusive license for the brands covers a period of five years to 2020, this afternoon's statement said Certified Angus and TFI were "looking well into the future and beyond the agreement period to continue to build on the only Angus beef brands owned by the members of Angus Australia."
Certified Angus chairman Peter Trahar said TFI had been a processing partner with CAAB for eight years, and the company looked forward to building on the successful relationship into the future.
Angus Australia chief executive Peter Parnell said the agreement was a great deal for the members of Angus Australia.
"It is consistent with Angus Australia's priorities in delivering value to its members through brand growth and development," Mr Parnell said.
Teys and Cargill had greatly assisted in putting CAAB on the world map as the most awarded Angus beef in Australia, he said.
Brand showcase at Beef 2015
Certified Australian Angus Beef will be one of five brands to be showcased at the Beef 2015 industry expo in Rockhampton next month.
CAAB and Angus Pure will feature in the event's Showcase Dinner series being held in the Beef Australia International Restaurant, on Friday, May 8. Celebrity chefs preparing the dinner will be Hong Kong-based Michelin-starred chef, Alvin Leong, and Brisbane's Matt Golinski. Price is $150pp including quality St Hallet wines. Bookings can be made here.
The CAAB and Angus Pure brands are wholly owned by the members of Angus Australia. The business's primary objective is to provide high quality Angus beef products to showcase the inherent eating quality of Angus cattle.
Certified Angus Group Pty Ltd, formerly known as Certified Australian Angus Beef Pty Ltd is wholly owned by Angus Australia, the breed Society for Angus in Australia. The name change occurred recently to avoid confusion between the product name itself, and the company business. Certified Angus Group is independently managed by its own skills-based Board with the primary objective to deliver value to it member based ownership through the delivery of brands and brands services to the domestic and export beef industry.
Certified Angus Group Pty Ltd has 3 core business streams: CAAB – the Certified Australian Angus Beef brand, the Angus Pure brand, and the delivery of Angus Beef Breed Verification Service.