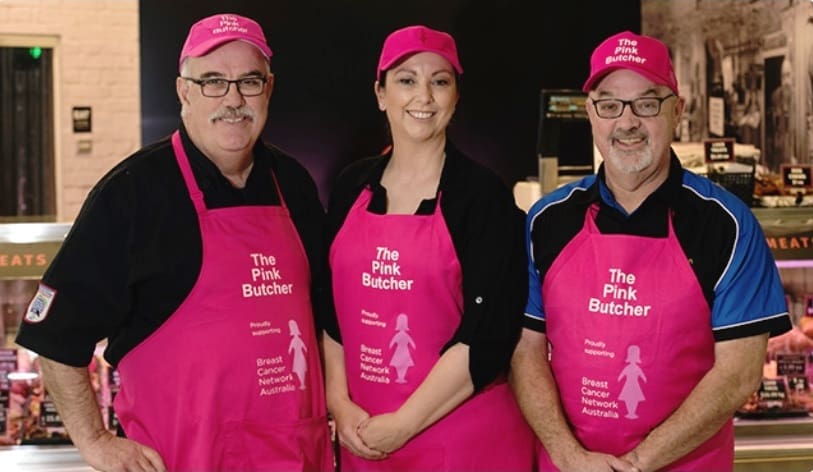 INDEPENDENT retail butchers across Australia have 'gone pink' for the month of October to raise awareness and funds for Breast Cancer Network Australia.
The Pink Butcher campaign began when Sam DiCicco (pictured above), a breast cancer survivor and BCNA volunteer, turned her South Australian butchery pink in October last year. Her fellow butcheries were inspired to follow Seaford Gourmet Meats' example and The Pink Butcher campaign was born this year.
The Australian Meat Industry Council has been inspired to spread Sam's idea, and this year has rolled the campaign out to more than 1400 independent retail butchers across Australia.
Every day 48 Australians will hear the words, 'You have breast cancer'.
With the help of participating butchers' fund-raising, BCNA can ensure that Australians affected by breast cancer receive the very best support, information, treatment and care appropriate to their individual needs.
There's still time for people to make a donation to the Pink Butcher campaign, which concludes on Wednesday, 31 October.
Click here to access the campaign website.