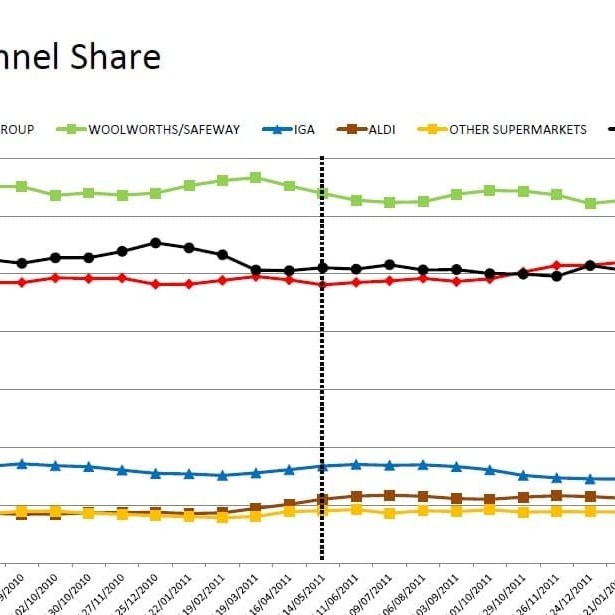 Independent butchers have clawed back retail beef market share from the major supermarket groups in the latest national retail survey released on Friday.
Butchers recorded their best retail value share result in 15 months in the latest Neilsen Australia Homescan retail survey commissioned by Meat & Livestock Australia.
In contrast, both Coles and Woolworths recorded moderate declines on retail trade data from a month earlier.
Independent butchers recorded 26.3 percent of Australian retail beef market share for the rolling quarter ended May 12, a full 1pc rise on a month earlier, and the best outcome since February last year, during the early period of beef price wars between the majors.
The independents' Moving Annual Total (MAT) for the year ended May was 25.5pc, still down about 1pc from the comparative year-earlier figure, suggesting butchers are picking-up share lost earlier.
Chairman of the Australian Meat Industry Council's national retail committee, Brisbane butcher Ray Kelso, suspects the timing of Easter this year, in combination with school holidays starting a week earlier in some states may have contributed to the stronger result for the independents.
Of greater concern, though, was the decline in beef's share of overall meat protein sales, Mr Kelso said. As illustrated in details below in this article, beef is now 2.2pc below where it sat this time last year in terms of the overall 'protein pie'.
"Butcher shops rely on solid beef sales as a core part of their business," he said.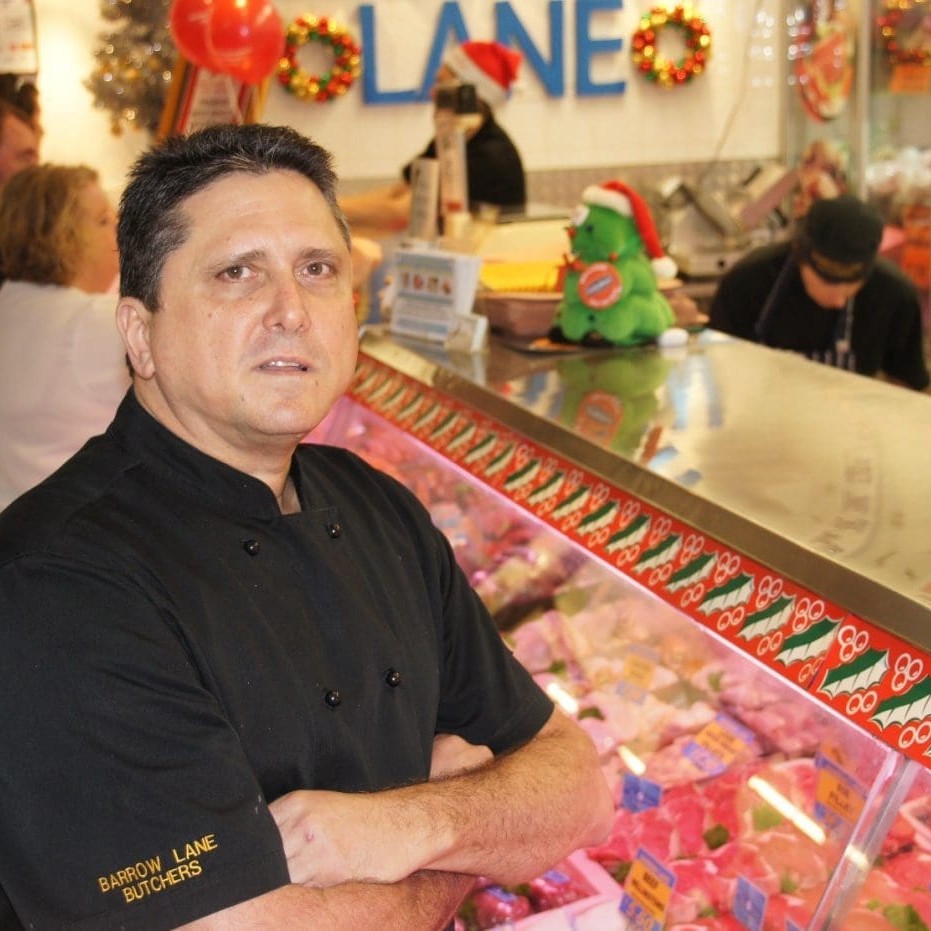 Butchers again widened the gap in retail beef market share over Coles during May, according to the latest Neilsen survey. The two often fight over second spot behind market leader, Woolworths, and typically leap-frog each other several times each year.
This month, Coles' share declined 0.9pc to 23.5pc of retail beef sales, continuing a four-month slide for the company from a recent high-point of 26.2pc back in January. That leaves an unusually large 2.8pc split between second-placed butchers and third-placed Coles – the largest seen since January last year.
Woolworths' result for beef also eased, declining 0.7pc to 32pc from April to May, but still easily the dominant player in Australian retailing. That figure should be put in some perspective, however, as it comes off a high base: the April figure of 32.7pc was the highest achieved by Woolworths in well over a year.
The company is still behind in MAT comparisons, however, being still 1pc down on the year-ago moving annual total. Coles, in contrast, is still close to 1pc up on the same year-ago comparison.
In combination, the 'big three' retailers (Woolworths, Coles, independents) were responsible for 81.8pc of all retail beef sales nationally during May.
Among the smaller retailers, there was a consistent, albeit soft upwards movement in retail beef value over the past month, at the expense of Woolworths/Coles. The independently-owned IGA group lifted from 7.0 to 7.2pc; the Aldi discount retail group from 5.9pc to 6.1pc; and 'other' supermarkets from 4.7pc to 4.8pc.
Retail pie shrinks…
In other Neilsen survey results from May, the overall fresh meat category (including beef, veal, chicken, pork, lamb and minor proteins like seafood and turkey) experienced negative value growth in May compared to the same period a year ago. The beef segment of that has seen recent share decline and is now trading 2.2pc below where it sat 12 months ago. In contrast, chicken has experienced positive growth and its share has grown by 1pc compared with this time last year. Even though lamb's value share dropped slightly compared to April, it has recorded growth in the past year. Pork experienced the opposite: its share grew slightly compared to last month, but has decreased in the past year.
Overall channel performance…
Across all meat proteins, Woolworths appeared to lose some share of fresh meat in May, but its share remains up slightly compared to last year. That seems to be driven by an increase in its share of fresh chicken. Coles also recorded a small loss compared to April, and remains slightly down compared to last year. That appears to be driven by a decline in its fresh chicken share. The butcher channel experienced the largest growth in May, while Aldi also experienced growth. Aldi's share remains higher than 12 months ago, while IGA's share was stable compared to last month, but has dropped considerably compared to a year ago.
Prices stable for competing proteins…
Prices remained largely stable compared to the previous rolling quarter figure. Lamb prices eased from average $12 to $11.90/kg, while beef, (not including veal) eased from $10.10/kg to a neat $10. Chicken was stable at $7.40g, while pork declined from $10.20 to $10.
New Woolies campaign focusses on supply chain
In other retail developments this week, Woolworths last night launched a new advertising campaign on TV, placing greater emphasis on its relationship with farmers and suppliers as well trying to reinforce the message that a great majority of its food is Australian made.
The company says it has recorded its strongest overall retail grocery market share gains in nearly three years.
The nation's biggest retailer has partially dropped its 25-year-old 'Woolworths – the Fresh Food People'' slogan and replaced it with 'Australia's Fresh Food People' to counter confusion among some shoppers that the company is foreign owned.
Woolworths' director of supermarkets, Tjeerd Jegen, said recent industry data showed the supermarket group had 'healthy' market share numbers at the moment, with both year-on-year growth and quarter-to-quarter growth heading higher.
He said over the past three months Woolworths had recorded the best numbers against Coles and its new competitor, the discount supermarket group Aldi.
As Coles' turnaround gathers pace, the smaller supermarket chain has outperformed Woolworths for 11 consecutive quarters, although in the March quarter both chains suffered from food deflation and shoppers spending less.
In response to signals generated from detailed focus groups and customer feedback, Woolworths' new marketing approach will be seen in the new advertising campaign, showcasing its 'grassroots' staff and supplier partners including farmers, graziers and truck drivers.
The new 'Australia's Fresh Food People' slogan is designed to help remind customers the company is Australian-owned and that a majority of its produce is Australian made or grown, including its private label portfolio.
Meat and Livestock Australia earlier this year adopted a new monthly retail fresh meat market share analysis, provided by Neilsen Australia Homescan. It replaces the previous Roy Morgan single-source data that has been used for the past ten years. To read MLA's full explanatory notes on the changes to the monthly retail survey, click here