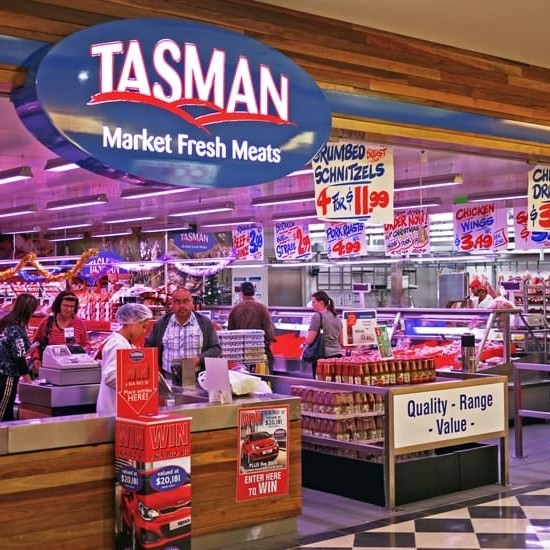 Victoria's largest independent meat retailer is seeking an injection of outside equity, with a view to further expanding its successful business model.
Tasman Market Fresh Meats has grown to become Victoria's leading independent meat retailer with 15 stores across the State, employing 420 people and generating annual revenue above $110 million.
The privately-owned business, valued at around $50 million, has appointed food and agribusiness investment bank Kidder Williams to assist in sourcing a 'strategic, cornerstone investor' to fund further expansion, according to Tasman's chief executive, Peter Scott.
The Tasman Market Fresh Meats model relies on an 'OfficeWorks' style approach to red meat retailing, using large-format, stand-alone stores in strategic population growth corridor locations, offering an extremely wide range of quality meat protein items, in addition to selected, complementary deli and grocery lines.
Where a traditional High-Street butcher shop is often around 100sq m in size, the Tasman outlets are often up to ten times that footprint. The fit-out is reasonably capital intensive, and a long way from the 'cement and stainless steel' large-scale warehouse retailing model pioneered in Queensland.
Tasman's meat supermarket approach has developed progressively over the past six years.
"It started when we wrote a new business plan and had a look at the industry at a retail level, concluding that it wasn't keeping pace with customer trends," Mr Scott said.
"We put those conclusions into the proposition we have ended up with today," he said.
"It's about quality, range and value: a typical Tasman Market Fresh store will stock anything up to 800 different items. We think they are probably the highest retail sales turnover per square metre shops for meat anywhere in Australia."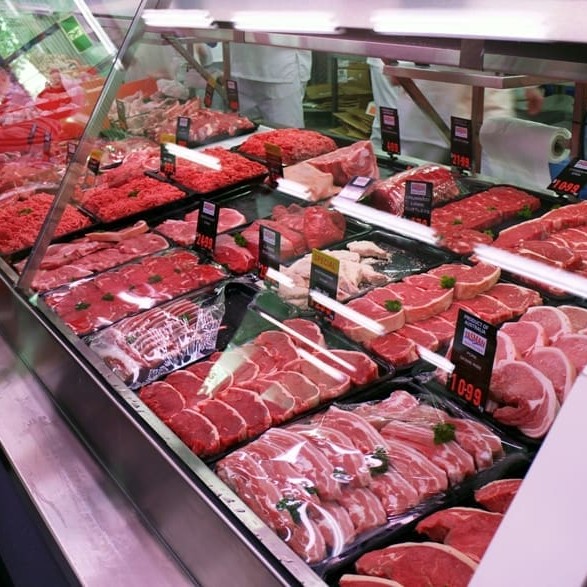 In the beef offer, that includes both whole cryovaced primals and conventional sliced meat items in various forms. Value-adding for convenience and variety is also a big part of the business model.
The company recently opened stores at Shepparton and Pakenham in regional Victoria, and Mt Waverley in Melbourne's suburbs, as part of 12 new stores commissioned over the past four years. Plans are in place to open a further two outlets over the next six months.
By June 2015, Tasman expects to be operating 25 stores in Victoria alone – all being 'destination' outlets located in population growth corridors.
"We now have a very profitable and robust operating model in terms of a retail proposition, but to continue our strategy of new store rollouts and to penetrate new markets, we need capital beyond our own resources," Mr Scott said.
"We see the opportunity to double our business in the Victorian market alone, in the medium-term."
Tasman Market Fresh Meats was a sister company to the Tasman processing business sold in 2008 to JBS Australia, although the businesses always operated as separate entities.
The company has supply alignments by species with different processors. The company tends to label product under its own brands, rather than stocking proprietary beef brands from other companies. These products are sourced under a tightly-specified quality criteria.
In its advisory note, Kidder Williams suggests Tasman Market Fresh Meats could appeal to a wide range of local and offshore investors keen to buy into a leading meat retailer with an established brand and format that can be easily scaled-up and taken nationally. Prospective investors could include meat processors wanting to move up the value chain; major Australian, New Zealand and Asian private equity funds; food retailers and other agribusiness groups.
Tasman has appointed food and agribusiness investment bank Kidder Williams to source a strategic investor. Kidder Williams counts among its red meat clients Harmony Capital, Midfield Meat Group and Tasman Meat Group (sold to JBS). Click here to view Kidder Williams website
View the Tasman Market Fresh Meats group website here