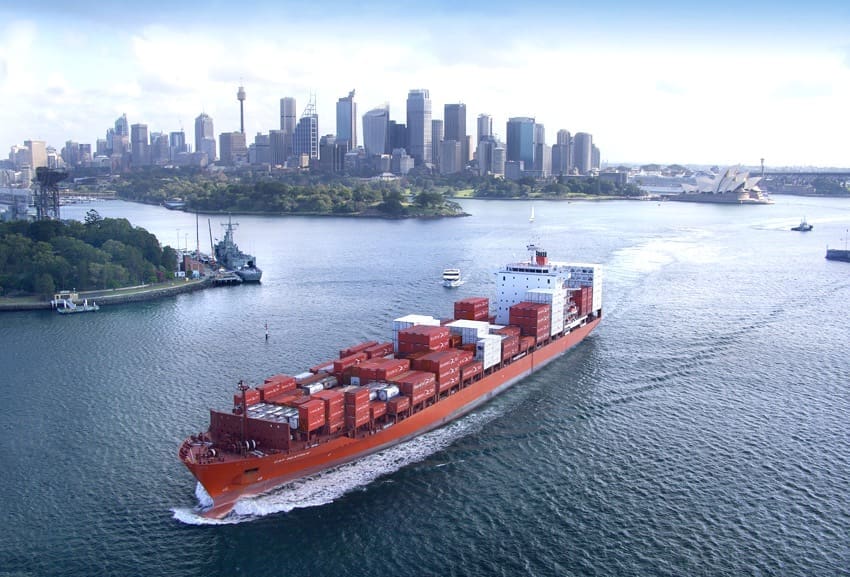 AUSTRALIA'S beef exports to all markets fell sharply in September, under the accumulated impact of processing delays caused by wet weather logistics problems, persistent labour shortages and the underlying scarcity of slaughter cattle due to post-drought herd recovery.
The one-off national public holiday observing the passing of Queen Elizabeth also robbed September of an extra processing operations day this year.
The result was an export tally to all markets of just 70,295 tonnes, down about 12,000t or 13 percent on the month before, and one of the lowest monthly volumes seen all year. Volume was down almost 9600t or 12pc on September last year.
Another contributing factor was a slowdown in export to South Korea last month, after a near-record August tonnage caused by a one-off tariff opportunity provided by the Korean Government.
Beef exports to Korea in August shot to 18,368t, up 42pc on the same period a year earlier, driven by Korea's earlier decision to suspend tariffs on 100,000 tonnes of imported beef. The move was part of a Government effort to combat rising inflation to lower prices in staple goods, including beef.
Australia currently faces a 16pc tariff on exports to South Korea, while major competitor the US (by way of its earlier Free Trade Agreement) pays a 10.6pc tariff. The temporary removal of the tariff thus created an outsized tariff advantage for Australian exporters.
Consequently Australian exports to Korea in August shot up, but came back to more conventional levels last month. The frozen beef component of the 100,000t 'quota holiday' filled quickly, while the chilled/manufacturing quota component was expected to be exhausted before the end of September.
Year-to-date, Korea has now taken exactly 118,000t of chilled and frozen Australian beef, slightly up on the same period last year.
All export markets remain soft
Calendar year to date, Australia's exports to all markets have reached 635,799t, down 4pc on the same period last year.
It's now looking increasingly unlikely that full-year Australian beef exports will reach 900,000t again this year – after 2021 set a three-decade low at just 887,679t.
Despite recent currency movements, price competitiveness in world markets remain a big issue for Australian beef, with volumes held in cold storage again on the rise.
Other main export destinations for Australian beef also reflected the downward trend last month.
Largest and highest value export customer, Japan, took 15,791t last month, down 6200t or 28pc on August, and 26pc lower than September last year.
For the first nine months of 2022, Japan has now taken almost 165,000t of Australian beef, down 6pc on the same period last year.
Apart from our own production challenges, there is currently an abundance of US grainfed beef finding its way onto global beef markets like Japan and Korea – at very competitive prices, due to the major herd liquidation occurring due to US drought.
China filled second place in export volume rankings in September at 14,917t, down 11pc or 1880t on August, and 20pc lower than the same period last year.
China has been particularly active in beef importation this year, with shipments from all countries in July reaching an all-time record of 270,038t – 42pc higher than in July last year. Almost all of this massive growth came from South American supply, however. In August, Australia represented just 6pc of China's beef imports, due to price competiveness issues.
Year to date, China has taken just over 117,000t of Australian beef – around 80pc of which was in frozen form. That's up about 7pc or 8200t on the same period last year, when the country also had COVID lockdowns in place for long periods, but a far cry from volumes shipped in the same period in 2019 and 2020.
Australia is increasingly being marginalised in the China market due to cheaper product out of South America, and greater volume being shipped out of the US.
Given the extreme high rates of beef kill in the US at present due to drought, it is no real surprise that Australian beef exports to US east and west coast ports remained low in September.
Nine-month trade to the US to 30 September reached only 94,155t, down 14,000t or 13pc on last year. Given Australia's deep manufacturing beef trade connections with the US which for decades saw annual trade volume above 250,000t and often well above 300,000t, this year's figure is remarkably low.
Volume last month to the US reached only 8588t, down 43pc or 6400t on the previous month. It was one of the smaller monthly shipments to the US this year.
In smaller and emerging export markets, the trade pattern was similar.
Indonesia took 3281t, down 28pc or 1300t from August, and 21pc behind this time last year. Trade for the past nine months has reached 29,663t, down 19pc on the same period a year earlier.
The combined seven-country Middle East region accounted for 2689t of our beef last month, down 20pc from August, and 10pc lower than September last year. Year-to-date numbers showed trade at 21,395t, down 6pc on the previous year.
In the absence of any working Free Trade Agreement with either the UK or the EU until at least next year, Australian trade into the region continues at just a trickle.
Volume into the UK market last month reached only 101t, while the total for the year has been 620t.
The broader EU since BREXIT has fared little better. Total last month was 435t, down 6pc from a month earlier, while total shipments into the EU since January 1 have reached 5883t.
Russian mystery
One of the curiosities in the 2022 accumulated export statistics compiled by DAF was the nine tonnes of chilled boneless Australian beef exported to the CIS (former Russian states) recently. Australia has not traded beef into Russia for years, and certainly not since the Ukraine invasion. Further investigation has revealed that the four tonnes of Australian beef exported to the 'CIS' last month, and five tonnes in January were consigned to customers in Ukraine, not Russia. Some have speculated it may have been some form of donation.
The Australian Department of Agriculture needs to update its records, however, because Ukraine has not been a member of the CIS since 2018. Similarly, the UK is no longer a part of the European Union (reference the 'Other EU' column').