RECENT flooding in the southeast Queensland region has contributed to near-record low February beef exports, reported by the Department of Agriculture this morning.
Exports to all markets in February totalled just 59,513 tonnes, down 11 percent from an already-low 66,818t for the same period last year, and 28pc below the February five-year average for 2017-21.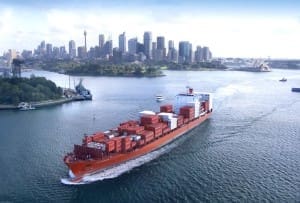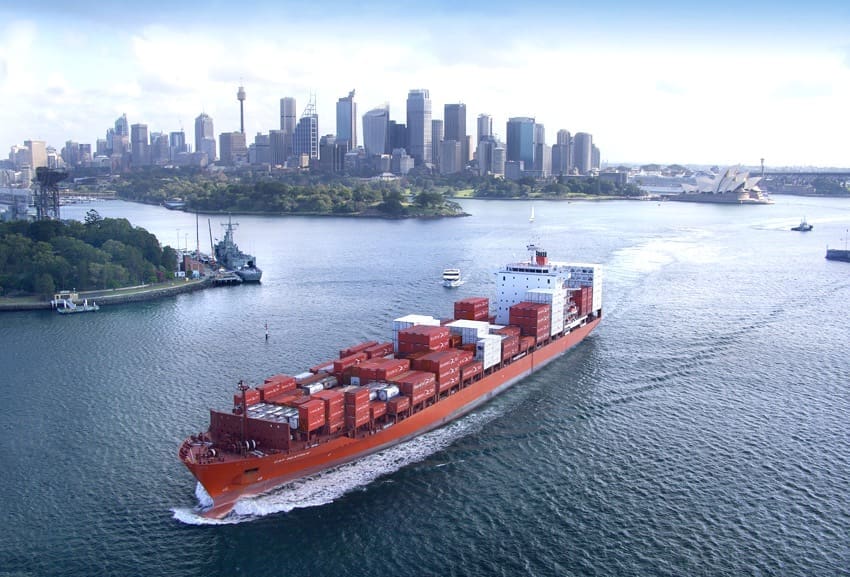 There are three other significant short and longer-term factors behind last month's extreme low rate of overseas trade.
The Port of Brisbane, Australia's largest departure point for export beef, was closed from Sunday to Thursday morning, due to flood damage and sunken obstacles in the Brisbane River. The re-opening process is only happening in stages, with some shipping berths not likely to re-open until next week, the port authority said this morning.
The closure removed the final days of February's export operations out of Port of Brisbane from last month's statistics.
In addition to serious operational challenges at some southern Queensland and Northern NSW beef processing plants since last Friday due to flooding (see our earlier report), production in some export meat processing plants continued to be hampered by staff shortages during February, due to rates of Omicron variant COVID infection across regional communities.
On top of recent flood-related logistics and COVID sickness challenges, the underlying constraint in current beef exports remains Australia's heavily impacted herd size following earlier drought, and the current rebuilding stage.
Most major export customers took significantly less beef last month than the same time last year.
Japan accounted for 16,232t of Australian beef last month, down almost 10pc on this time last year (17,878t). Beef trade into Japan normally moderates heading into March, because of the new Japanese financial year starting 1 April, when tariffs on imported Australian chilled and frozen beef will again decline.
Comparisons between February and January exports have little value, because January trade inevitably is highly constrained by Christmas/New year processing plant closures. January total beef exports reached only 43,362t, one of the lowest monthly export figures on record.
Trade with China last month reached 11,531t, a sharp rise from a particularly sluggish January figure of 8780t, and only slightly behind February trade last year (11,676t).
Export trade into South Korea last month reached 10,564t, down 13pc on February last year, partly due to heavy export competition out of the United States.
The United States took 9025t of Australian beef in February, down 8pc on the same period last year, which can partly be attributed to very large beef kills taking place in the US, as western and central regions of the country enter significant drought. Lack of cow kill in Australia during the herd recovery period is also limiting Australia's ability to supply large quantities of frozen manufacturing beef for hamburgers – our largest volume trade into the US.
Among smaller markets, Indonesia last month took 1872t of Australian beef, about half the level of volume seen this time last year. Worth noting is the current Indonesian butcher strike action taking place in Jakarta and other large population centres, protesting over the prices now being asked for Australian live cattle imports and boxed beef (see earlier story).
The combined Middle East region accounting for 11 customer countries took 1659t of Australian beef last month, a little over half the volume seen this time last year. The Middle East region continues to be pressured by cheap exports out of South American countries.
In the absence of active Free Trade Agreements until at least later this year, the European Union/United Kingdom region remained remarkably subdued in February.
Total volume shipped to the UK last month reached just 90 tonnes, while the EU blok accounted for just 824t, down 13pc on February last year, and only a fraction of the typical trade seen a year or two earlier.
The trade is hopeful that all that will change, once FTAs with both the UK (due to come into force later this year) and the EU (yet to be finalised) are bought into play.
11pc rise in exports forecast for 2022
In response to a forecast 11pc increase in cattle slaughter this year as the Australian beef industry's herd rebuild gathers momentum, Meat & Livestock Australia's 2022 beef industry projections issued last month anticipates beef exports to rise this year by 11pc, or almost 100,000t, from 887,679t shipped weight exported last year to around one million tonnes this year.
Record high carcase weights anticipated this year will also contribute to increased availability for export. MLA anticipates average adult cattle carcase weights to hit 311kg this year, driven by greater reliance on grainfeeding and fewer females being killed. This figure is up from 283kg back in the middle of the drought in 2019, when cow slaughter hit extreme levels – a rise of 28kg or 9pc since then.
Export beef volume is expected to grow further in 2023, to around 1.14 million tonnes, before hitting 1.24mt the year after that. That would represent a 35pc increase in volume between the 35-year low seen in 2021, and 2024.