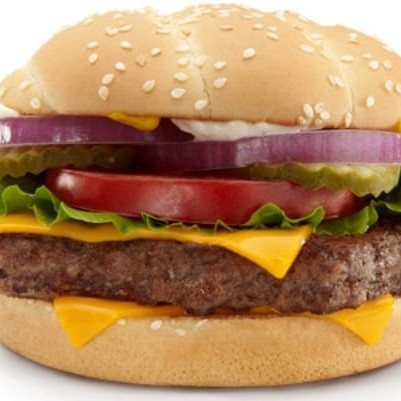 The importance of Australia and New Zealand as a strategic source of supply was a point of discussion during an important McDonald's beef supply chain meeting in Sydney on Thursday last week.
Senior representatives of beef processors aligned with the McDonald's beef network met with the company's beef category leaders and the raw material supplier into McDonald's international operations, McDonald's Asia Pacific consortium.
McDonald's Asia Pacific, often referred to as 'Mac', is an Australian-based company that was developed to provide the global McDonald's business with assured supply, using a combination of predictable, stable and competitive strategies. Established in 2003, Mac is dedicated solely to beef supply to the McDonald's system.
According to the company's website, Mac is owned by a consortium of five global grinders responsible for all McDonald's burger pattie production.
Mac supplies raw material for the manufacture of patties into the Australian domestic McDonald's market together with large volumes into the company's US operations, and a substantial and growing component into Asia.
In industry discussion, Mac is often mentioned as possibly the largest single customer for Australian beef, with the possible exception of Coles and Woolworths.
Supply is managed through processors accredited to supply into the McDonald's network.
As highlighted in this earlier Beef Central story, "McDonald's defies GFC to post solid year result," the burger restaurant chain this year plans to open 1300 new outlets worldwide, dominated by expansion in Asia and China in particular.
Beef Central approached Mac Asia Pacific managing director Frank Carbone to learn more about last Thursday's supply chain meeting.
"The gathering was primarily an opportunity for the participating processors to connect with the end customer, and provide a broader industry forum," he said.
Supply outlook was part of a focus during a session involving Meat and Livestock Australia, Beef and Lamb NZ, the Australian Meat Industry Council, and the Cattle Council of Australia.
"To support McDonald's growth plans, it takes a lot of security out of a reliable source in the Pacific region, in Australia and New Zealand," Mr Carbone said.
"That is why we are increasingly being looked at from within the overall supply system, to support the emerging Asian market in particular."
The large growth being seen in McDonald's China operations was a key part of that supply challenge, supported by the McDonald's model. McDonald's China anticipates opening over 250 stores in 2012 and over 300 stores in 2013 expanding operations to reach a total of 2,000 stores in 2013.
Raw material supply from Australia will supplement domestic Chinese beef supply, and other imported beef supplies.
Mr Carbone said Australia and New Zealand are seen as important supply areas for manufacturing beef meeting the company's requirements in the Asia Pacific area, an important part of the global supply network.
Thursday's supplier meeting also touched on food safety, a primary requirement for McDonald's operations, with some discussion about recently-implemented non STEC e-coli testing in the US market.
Asked about further reinforcement of animal welfare standards, Mr Carbone said he felt the standards and requirements in place today would remain in focus, but more broadly, there was a increased focus on sustainability. That was coming in a number of forms, not only in animal welfare, but economic viability, doing business ethically, and the environmental impacts associated with beef production and processing.
All those social responsibility aspects are woven into the story behind the food served in McDonald's restaurants.
"McDonald's continues to refine its sustainability framework and acknowledges that it will be an ongoing process in collaboration with its industry partners," Mr Carbone said.
"For McDonald's Asia Pacific, it is really about practical measures: what makes sense for a processor, and delivers the right outcomes for our customers. Supporting downstream activity is an important part of the process that is good for the cattle producer and everyone else."
Asked whether Australia was still being held up by McDonald's as the 'gold standard' in terms of food safety and traceability systems, Mr Carbone said it was still very highly regarded as a supplier across the company. "That continues to be a key driver and a key requirement."
"Should an issue be identified in the beef supply chain, we are able to very quickly determine what we need to isolate. Mac conducts its own 'phantom' exercises to determine how quickly and accurately 'offending' product could be traced back through the system," Mr Carbone said.
"In that respect, it is a great feature of the Australian/NZ market."
He said while price volatility had presented a challenge over the past year, every export market was dealing with that issue, and Mac tried to moderate the effects through various risk-management strategies.
"In managing assured supply the priority, first and foremost, is that product has to be there – safe and available. To do that we use a number of risk management strategies and spot purchases, all part of a mixed approach," he said.