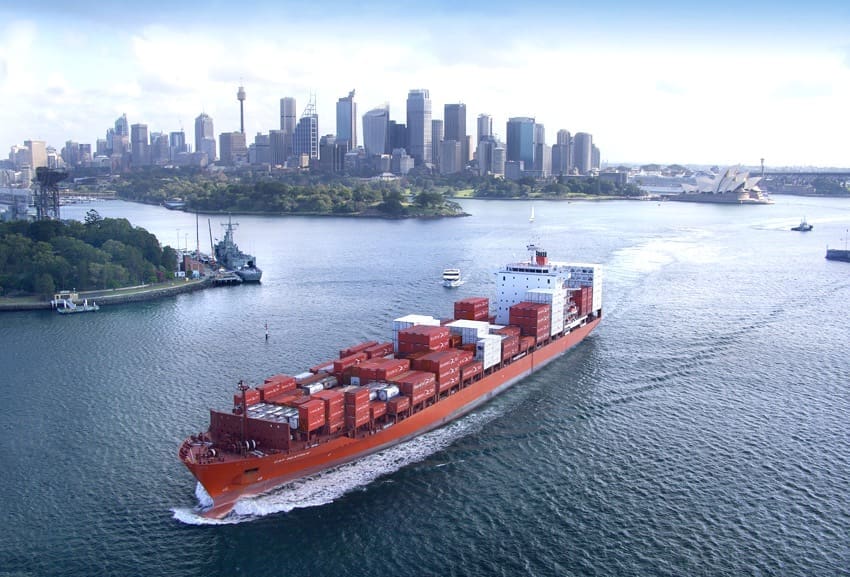 AUSTRALIA'S April beef exports to all markets declined somewhat – but not as much as what some trade identities anticipated, in the wake of COVID-19 market and logistics disruptions.
In fact much of the reduction in export tonnage can be explained by lower rates of slaughter brought on by herd rebuilding following summer rain across large parts of eastern Australia.
Total volume shipped during April, according to Department of Agriculture figures released yesterday, reached 92,476 tonnes, down about two percent on March figures, and back 6.3pc on April last year.
Key features in April export trade included a sharp rise in exports to China, and a somewhat dramatic decline in exports to the US, which may include some COVID-19 impact.
In fact, reduced rates of processing during the month appears to largely account for the overall reduction in exports. The past four weeks of April has seen eastern states beef kills averaging 121,000 head – virtually the same as the four-week March period, but about 10,000 head per week below the same period last year, when cow slaughter was still happening at full throttle due to drought.
Worth noting, also, there were 19 working days in April, as opposed to 22 in March, which inevitably reduces total available meat for export or domestic consumption.
Country-by-country
Japan remained Australia's single largest export market for the month of April, but only by the narrowest of margins.
Total exports to Japan last month reached 23,850t, down 10pc on March, but 8pc stronger than this time last year. Calendar year to date exports have reached 92,600t, about 5pc better than the same four-month period last year.
China exports mounted a solid recovery last month, after slipping in March due to issues surrounding COVID-19. Total volume for April reached 23,788t – just short of volume to Japan – and up almost 30pc on March figures. Year-on-year trends were also higher, up 15pc on April last year.
Trade sources say the April figure contains some residual tonnage from shipments made earlier, when Australian exports intended for China were temporarily diverted to other destinations due to COVID-related port clearance difficulties. Some of those shipments only found their way to their original intended destination during April, apparently.
Beyond that, China imported beef demand continues to rebuild to closer to normal, following the dramatic price collapse seen in late-December and January, followed by the broader market impacts brought on by coronavirus. The lifting of some people movement restrictions in parts of China is again seeing more people eating out, and food service demand for beef again starting to build.
Calendar year to date, China has now taken 79,900t of Australian beef, up 10pc on the same period last year. However the dramatic market surge that took place in China last year did not really start to surface until around mid-year.
Biggest export market impact seen this month is arguably the United States, where Australian export volumes to east and west coast ports reached only 15,536t during April. While that figure is down only 9pc on March, it is in fact down 28pc on April last year.
There's a suite of Covid-related reasons for the reduction, but one of the key factors, analysts tell Beef Central, is the move that's been seen among consumers from food service into retail.
Australian frozen lean trim that forms the largest part of Australia's exports into the US is ideal for blending with fattier US domestic trim, to form the ideal burger patty used for food service operations.
But as consumers have swung heavily to retail beef purchasing for home consumption, demand patterns have changed. US consumers expect the grinding beef they purchase through retail supermarkets to be chilled only – not frozen – which makes it virtually impossible for Australian supply to accommodate. That challenge is reflected in the frozen portion of Australia's April exports, at barely 70pc – unusually low.
Calendar year to date, exports to the US have reached 67,900t – down a significant 15pc from the same four-month period last year. Lower cow slaughter this year in Australia (i.e. grinding beef) is contributing to that trend.
South Korea, which has been held up as a model for COVID-19 containment around the world, has been among Australia's most stable export markets so far in 2020.
Volumes shipped in April reached 12,704t, down just marginally from March, but 12pc lower year-on-year. Exports year-to-date have reached 48,700t, a little below the 52,900t exported for the same period last year.
Other markets trend lower
Export beef trade into secondary volume markets was mostly down during April.
Indonesia took 4225t last month, a big 27pc decline from March exports, which can be explained by the arrival of Ramadan festival period, for which stock built up during March. Year to date, Indonesia has accounted for 18,800t of Australian beef, virtually the same as last year.
The Middle East region accounted for 2061t of Australian beef in April, down 15pc on March, and 30pc lower than this time last year, as cheap Brazilian exports continue to out-compete Australian product. Year to date volume is just short of 9000t, down 4pc from last year.
Australian beef trade into the European Union region continues to be very flat, with just 567t consigned in April, down another 8pc on March, and 39pc below April last year. For the first four months of the year, volume has reached 3429t, down 23pc on last year.
Trade to Singapore last month reached 2643t, while Taiwan took just short of 2000t.
Offals sharply down
While the above summary records trade in muscle meat and manufacturing meat only, trade in offals appears to be sharply impacted by COVID-19.
Total edible beef offal ('fancy meat') exports in April reached 14,553 tonnes, and year to date, 53,000t.