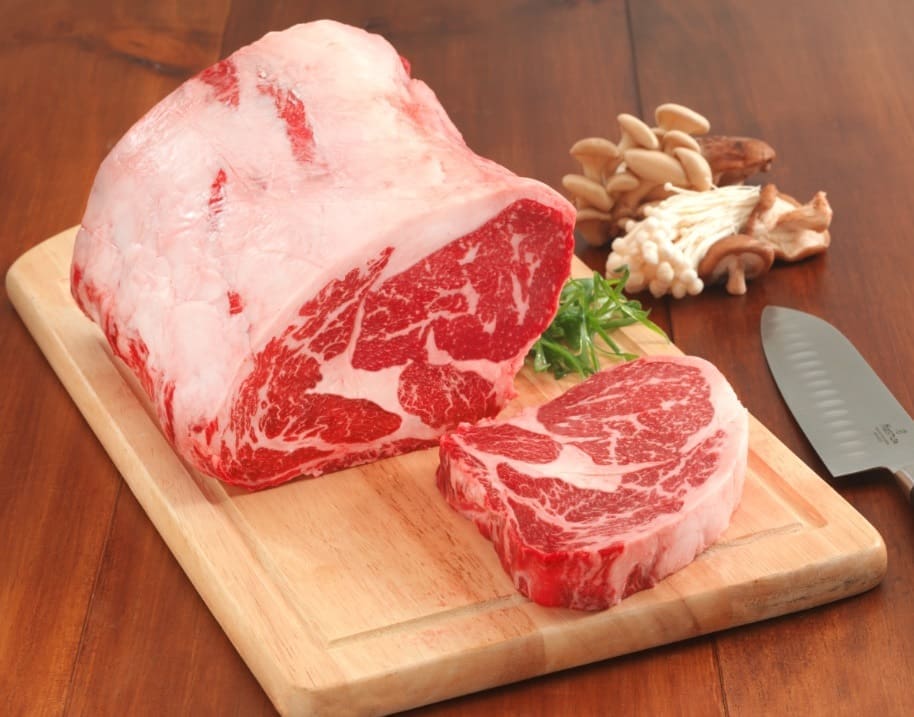 THE Australian Agricultural Co last night unveiled its two new premium beef brands at an event attended by chefs, media and distribution partners in Singapore.
The new brands, Wylarah and Westholme, represent the evolution of AA Co's branded beef program into the global luxury market. They replace the former Darling Downs and Master Kobe Wagyu brands.
"Singapore is the ideal launch market," AA Co managing director Jason Strong said.

"It is an innovative global city with an exciting and progressive restaurant scene."
He said  the two new brands represented a consolidation of a number of AA Co's previous brands. The historical brands would remain available as the company decides on a broader roll-out from Singapore, he said.
The selection criteria for product to go in to each of the new brands was based on eating quality, not individual trait specs.
In a statement, the company said its premium luxury brand, Wylarah represented 'the very best of the best'. Only selected cuts from carefully chosen cattle meeting the stringent requirements will be sold as Wylarah beef, it said.
"Wylarah delivers an exceptional eating experience through the perfect balance of marbling and lean, a result of two decades of careful breeding and almost two centuries of raising and finishing cattle in Australia," a new company website built exclusively for the brand says.
"We've gone to great lengths to ensure the Wylarah eating experience exceeds consumers' expectations."
The packaging of Wylarah further elevates the luxury experience consumers can expect from a product controlled from the station to the plate, AA Co said.
"In every carton of Wylarah beef, there is a certificate hand-signed by me that represents our commitment to the quality and experience of this product," Mr Strong said.
In Wylarah's first entry to the branded beef competition arena, the brand achieved a Gold medal in the Wagyu class, Champion Wagyu, Best in Show, as well as the Dick Stone Perpetual Trophy for Grand Champion Grain Fed Beef at the Royal Sydney Fine Food Competition.
Also launched last night was AA Co's new Westholme brand, representing the company's "vast rangelands and proud heritage."
Westholme beef is raised on pristine tracts of Mitchell grass and grain-finished on proprietary blends, this new brand website proclaims. Rich marbling delivers a signature tenderness and a juicy steak that offers a timeless experience, every time.
"The Westholme beef brand will be one of the highest quality brands available in the market, reflecting the investment and focus AA Co puts into delivering a premium product experience for our customers worldwide," Mr Strong said.
"We're absolutely committed to ensuring this eating experience is consistent and predictable and performs to our customers' expectations every single time," he said.
Westholme and Wylarah beef was made available in the Singapore market from 4 October.
Source: AA Co