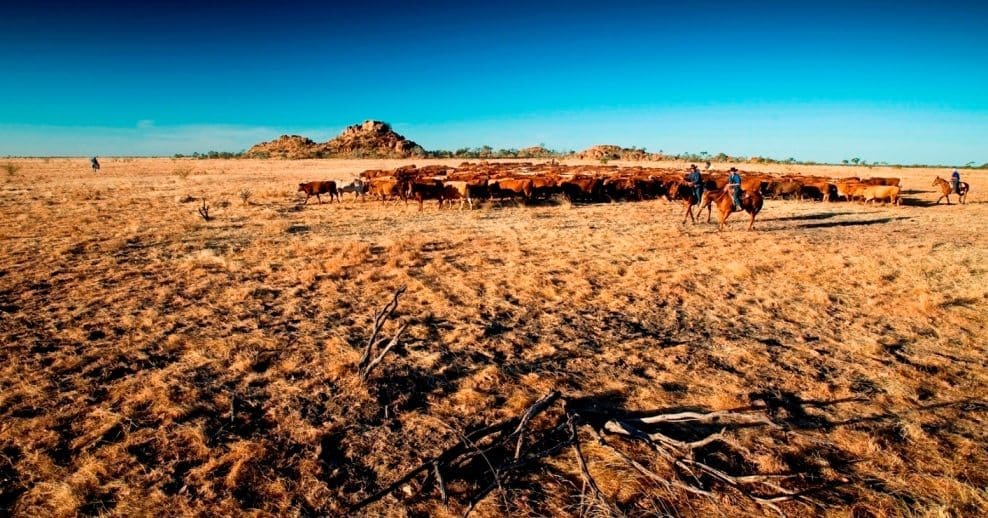 THE Northern Australian property market has ridden on the back of strong cattle and beef prices during 2016, and an unusually wet start to spring in many parts of Queensland.
The Northern Territory and Queensland are now patiently awaiting a decent wet season to continue what has been a strong start to the grass-growing season.
If it happens, it's likely there will be a flood of property listings early next year, contacts suggest.
Queensland
Ruralco's national manager for rural property Andrew Adcock, said there had been renewed interest in the northern Australian property market on the back of the strength of the cattle market, and now many producers in Queensland were trying to expand.
"Those who can act are starting to look for property, however there are some who are having trouble because of their previous debt situation and lack of available cattle numbers. That's the issue. Those people won't have the cattle coming out of the drought to service new money."
Mr Adcock said there had been more listings evident over the past 12 months and quality properties were attracting good interest and selling well.
"There are more investment funds operating in north Queensland, as seen by the sale of Neumayer Valley and Esmeralda just to name a couple of examples. I'm confident the property market will go further ahead next year, if cattle prices stabilise," he said.
"There is still room for upside, because at this stage, some properties are only just surpassing the pre-GFC levels of 2007. Buyers are looking at a variety of operations including breeding and finishing properties. Anything with breeder numbers is attracting interest."
However Mr Adcock admitted there was a band of properties in "no-man's land" between the $6m and $12m market.
"There is less competition in that range. Properties below $6m are being sought by individuals, while the top end is attracting interest from larger cattle family operators and corporates.
"There has been more buyer interest following rain, but the listings are low. There's always a lull towards the end of the year, but come the New Year, new decisions will be made. I'm predicting an extremely strong Queensland property market in 2017 resulting in some fantastic sales."
Central Queensland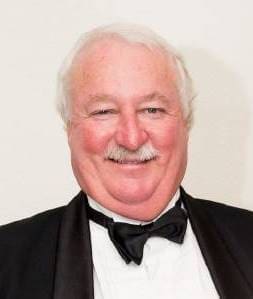 Virgil Kenny is a rural property specialist for Elders covering Rockhampton, Springsure, Moura, Theodore and Emerald. He said interest for properties in Central Queensland was very healthy.
"Enquiry is mainly from Australian farm family companies wanting to expand and diversify. Blokes who have been traditionally bullock finishers are now starting to look at some breeder country. Central Queensland land prices are strong, but listings are down. Everything will go quiet now until the new year, when the market will start to move again."
Mr Kenny is predicting a buoyant 2017, depending on the cattle market, and believes places with economy and scale will be highly sought after.
North Queensland
Matthew Kennedy from Kennedy Rural based in Richmond and Julia Creek said good winter rain in north Queensland, together with warm weather through winter, had generated abundant feed and unbelievable weight gains for livestock.
"We're likely to get 'two years in one' with weight gains, because cattle are currently 100kg heavier than normal"
"We're likely to get 'two years in one' with weight gains because cattle are currently 100kg heavier than normal," he said.
Mr Kennedy said not all breeder country in the Gulf received rain, but the country that did can expect high calving rates in 2017.
"Summer storms are starting and some people have had four to five inches of rain already, which means they are off to a good start. While much of the Gulf and Downs country south of the tick line are dry, there is still a good bulk of feed covering 80 to 90 percent of the region."
Mr Kennedy said buyer enquiry for property sales in the region had increased over the past 12 months.
"We have sold a number of properties and those that have been on the market for the past five or six years are now generating interest. Some are selling. Breeder country with breeders on it is attracting the most interest and is selling well, particularly below $3m and above $14m in value."
Mr Kennedy said a reasonable wet season will bring more listings to the market.
"There should be some improvement in that price bracket next year, particularly if rain falls on the Downs country south of the tick line. There's still plenty of money around. It is just whether those people want to make a move. The corporates – from Australia and overseas – are seeking breeder places above $14m that are stocked with 8000 to 10,000 cattle. Understocked or destocked properties are not as attractive, because of current high restocker cattle prices."
Northern Territory
Twelve months ago, the Northern Territory experienced a particularly poor wet. However, as Andy Gray from Ruralco Property in Darwin explains, it was followed by an enormous amount of rain at Christmas time and then not much else after that.
"I flew over the Top End region last week and there is very little water lying around Katherine, Adelaide River and Pine Creek, which is highly unusual. Two weeks out of Christmas, there are blue skies again."
Mr Gray said despite the current conditions, there had been incredible investment interest in the region this year.
"It has been significant. I have never experienced anything like it. The fundamentals have always been exceedingly strong across the north where you can grow a lot of livestock on large tracts of land, enjoy reliable rainfall, and take advantage of a massive, insatiable appetite for livestock to the north."
He said despite the vagaries of the Indonesian permit issue and some speed bumps, the NT remained a very robust property environment.
"It's nothing new. I think people just woke up to it. International buyers are particularly keen to shore-up supply chains and are pulling out their cheque books and buying country. In the last 12 to 18 months, there has been a massive push into the north and people are putting their money where their mouths are."
When it comes to 2017, Andy Gray said one thing's for sure – that is, nothing is for sure.
"As we sit right at this very moment, the livestock market is going to be very strong for the foreseeable future, which will support a very bullish property market," he said.
See tonight's separate article: Northern Australia's defining property sales in 2016, and our pick as Property Sale of the Year.
This is Beef Central's final weekly property review for 2016. I wish all readers and our property industry contacts across Australia a Merry Christmas and a safe and happy (and wet) New Year. Our weekly property news will return week commencing mid-January 2017. In the meantime, readers may be interested in perusing Property Central's "Properties for Sale" listings, or our "Recent Property Sale Results", both featuring easy-to-use search functions   –   Linda Rowley, property editor.