INVESTING in a livestock property is usually a long-term strategy – but for some, it may be approached as a shorter-term proposition, for a wide variety of reasons.
This week's property review examines why some grazing properties are flipped relatively quickly.
Over the last three years, a number of prominent grazing properties have turned over in a seemingly short time-frame. Was it a case that the new owners weren't prepared for the seasonality of the district, or that the type of production systems didn't meet their expectations?
These reasons could be included in a long list of motives that are behind buying and selling a property.
Purchasing country for grass
Ian Robinson and Brad Sewell are partners at Robinson Sewell – a NSW-based agribusiness finance and advisory company serving clients in regional and rural NSW, Queensland, Victoria, Tasmania and South Australia.
Mr Robinson said property transactions are an expensive exercise, so a decision is never taken lightly.
"The reasons behind re-selling quickly can range from family to health to financial. Purchasing country for grass, at borrowing rates of around two percent, can equate to the cost of leasing," Mr Robinson said.
"Buyers should weigh-up the transaction expense against the cost of backgrounding, agisting or selling stock in a depressed market."
Brad Sewell said property is certainly a sound investment.
"The only time that agricultural land has plateaued or slightly dipped was the early 1990s during the recession 'we had to have' when interest rates were at 20 percent, there was a raging drought and sheep and cattle were virtually worthless."
"More recently, the market has risen around 20 percent and this has prompted some vendors, who purchased a property for a specific purpose two or three years ago, to cash in a take a capital gain," Mr Sewell said.
As some examples below highlight, there are any number of reasons why owners may choose to enter, and then exit the cattle market in a relatively short space of time.
Nimboy, Cooladdi, Queensland
Sold – November 2020 for $3m
Previously transacted – July 2018 for $2.7m
In November 2020, a Victorian buyer paid $3.1 million ($59/ha) for Nimboy, a 52,245ha beef and carbon cash-flow asset in south-west Queensland.
The incoming purchaser, who is building his rural portfolio, intends on leasing Nimboy (pictured below), before running it himself in the future.
The Cooladdi breeder enterprise, situated 120km west of Charleville, last traded in July 2018 when a Chinese-based foreign investor paid $2.7m ($52/ha) for the operation which has the capacity to produce up to 1000 breeders.
Ben Forrest from Resolute Property said the Chinese party had a change of strategy after purchasing several Victorian properties.
Mr Forrest said people had all sorts of reasons for flipping properties quickly.
"A producer under feed pressure at home may purchase in a district that is expecting grass, and therefore it is only a short-term strategy. Others may try to capitalise on the market and reposition their assets."
"When you pay five percent stamp duty and commission, potential sellers want to make sure they are offloading property in a rising market," Mr Forrest said.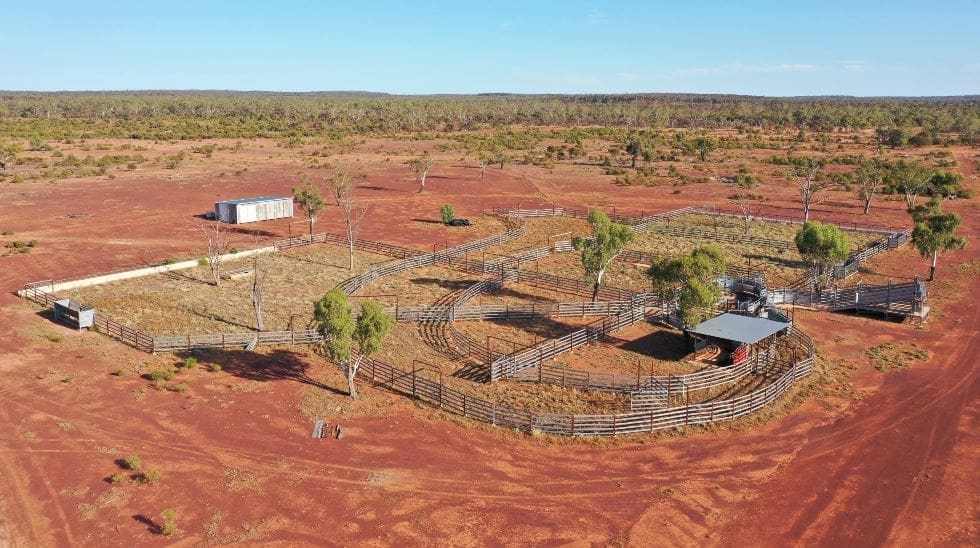 Besm, Thargomindah, Queensland
Sold: October 2020 for $3.9m
Previously transacted: July 2017 for $2.25m
In October 2020, Thargomindah weaner factory Besm sold under the hammer for $3.9 million ($85/ha bare) which Andrew McCallum from Nutrien Harcourts GDL described as 'good value', in line with sales of other local country.
The 45,601ha low-cost grazing operation, estimated to carry 1000 cows and calves, benefits from flood-out country from the Bulloo River and the Bundilla Creek.
The owner, James Cowan, had secured Besm, pictured below, a little three years earlier for the $2.25m asking price and had decided to sell to concentrate on his business in western New South Wales.
Mr McCallum said Besm had served its purpose.
"Besm was a drought strategy at the time because it boasted drought resistant, sweet productive country with low edible mulga. During the tougher years in western NSW, Mr Cowan was able to keep up his cattle numbers by trucking them to Besm, instead of buying in hay."
Mr McCallum said some producers buy property for the long-term and others, like Mr Cowan, secure country strategically, in order to retain livestock.
"In fact, another client purchased a place at Quilpie for the same reason and then sold it when the seasonal conditions improved at home. Many producers believe it is better to purchase a property than to lease or agist. It's a drought strategy. Buyers hope to get their money back, and sometimes they are rewarded with capital appreciation as well."
Mr McCallum said a lack of agistment or country for lease could also prompted producers to purchase another property for grass.
"There was nothing available to lease in 2018/19 due to the poor season and some producers were tired of feeding out fodder. They needed another avenue and decided to buy affordable country without placing too much financial pressure on them," he said.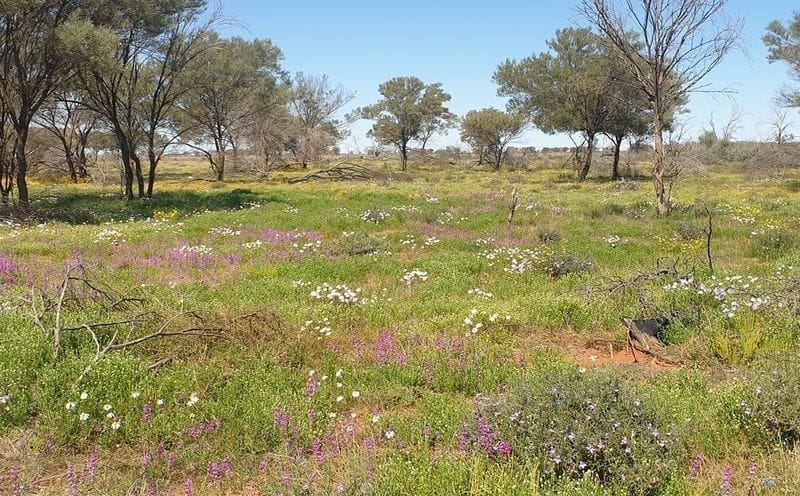 Rocky Springs, Mount Surprise, North Queensland
A portion transacted: July 2020 for $2.25m
Sold previously (in total): November 2019 for around $6.5m
In November 2019, the 17,650ha Rocky Springs Station sold prior to auction for between $8m and $9m (including around 3200 head of good quality Brahman and Brahman cross branded cattle) or around $6.5m bare.
The country was subsequently subdivided into three blocks – 9982 Rocky Springs, 4106ha Byrimine Station and the 3562ha Savannah Station – by new owners Garry Hill from Sellwood Hills at Gympie and Bruce Angel from Rockhampton, who have a history of property development.
Like any commercial venture, there is cost and risk for an unknown outcome. While only time will tell if it was a wise outlay, the owners appear set to make a substantial profit.
Late last year, the Savannah portion of Rocky Springs sold for $2.85m ($800/ha). If Byrimine achieves its $3.5m ($852/ha) asking price, then the sale of the two properties alone will have covered the initial cost of the investment.
If the owners decide to bring the 9982ha Rocky Springs portion to the market, at $800/ha it would make close to $8m.
Selling agent Henry Slaney from Charters Towers based Slaney & Co said turning over a property only worked when the market is moving forward.
"It must be a reasonably well calculated business decision that the owners should profit from. In the Rocky Springs case, it was an opportunity that could be only carried out on a freehold property."
Mr Slaney said the new owners determined the property could be subdivided into economic parcels at a viable cost, expanding the buyer profile considerably.
"You would have to say the sum of the parts is usually greater than the whole, especially if your timing is right. A 10,000ac block is going to make more than a 40,000ac block and there are more people with $2m or $3m than there are with $10m."
Mr Slaney said Mr Hill and Mr Angel had created an opportunity for entry-level players.
"These people may never have been able to purchase that country in its original form  – simply because they couldn't put the dollars together. Now they can buy a smaller parcel of country, which in some cases is a big parcel of country depending on the buyer."
The properties listed below are still being marketed:
Warragundi Aggregation, Mudgee, NSW Central Tablelands
Previously transacted: March 2019 for between $20m and $25m
After just 18 months of ownership, South Korea's Hanwha Group recently listed the Warragundi Aggregation on New South Wales' Central Tablelands, citing a change of direction with its agricultural investment in Australia.
In March 2019, the solar manufacturer paid between $20m and $25m for one of the largest agribusiness enterprises in the Mudgee region. At the time, it was described as a strong price given the dry conditions.
The walk-in walk-out transaction included 1200 Angus breeding cows and calves, 2000 Merino ewes, a 1014ML Cudgegong River water licence, plant and equipment and fodder crops.
It was Hanwha's first foray into Australian agriculture, and it retained the property's existing staff.
During its ownership, the South Korean corporation operated the 5800ha holding as an intensive agricultural producer of cattle, sheep, wool, prime lambs, cropping and fodder.
Not long after Hanwha purchased the drought-affected aggregation, the seasonal conditions worsened. Today, however, Warragundi, pictured at top of page, is presenting 'absolutely brilliantly', according to selling agent Richard Gemmell from Elders.
He said the seasonal break (late last year) resulted in plenty of market activity, particularly from investors with an appetite for agriculture seeking properties offering the production capacity, scale and water security of Warragundi.
"There has been a consistent appetite from corporates, institutional investors and larger farming families. Agriculture is viewed as a sound investment, particularly given strong commodity prices, manageable interest rates and improved seasonal conditions. There is plenty of confidence in people investing in agriculture."
Mr Gemmell was appointed to sell Warragundi in the same way it was purchased – on a walk-in walk-out basis including livestock, irrigation and a significant list of plant and machinery.
Eurolie, Barcaldine, Queensland
Last transacted: March 2017 for $8.5m
After less than four years ownership, Barcaldine's cattle and sheep operation Eurolie is being re-offered to the market (bare of stock) by Bruce Henderson.
The 20,858ha block is a mixture of flat to slightly undulating, well-shaded Mitchell and Flinders grass downs, rated to carry 2500 adult equivalents.
Mr Henderson has decided to scale-down his operations, but not without investing significant funds into upgrading Eurolie's infrastructure.
Selling agent Brett Christie from TopX said it was not the property it used to be.
"There is a new house, a new shearing shed and new sheep yards. In addition, the grass is responding well due to the good start to the year and the exclusion fencing. It is an exceptionally well laid out operation with water a standout feature," he said.
While the price is on application, Eurolie is expected to achieve between $13m and $14.5m including some plant.
Brookdale (formerly Darran) Aggregation, St George, Queensland
Last transacted: February 2019 for $15m
In February 2019, Gibson Grazing paid $15 million for the Darran Aggregation at St George, which it later rebranded as Brookdale.
In this earlier story https://www.beefcentral.com/property/gibsons-to-offload-quality-st-george-aggregation/, Declan Gibson told Beef Central the property was purchased for feed because their downs and channel country were in drought. During the dry spell, Brookvale was used to background cattle for a Coles grainfed contract.
In June 2020, after a good season out west fed into the flood-out country, Gibson Grazing decided to change direction and offload the property after just 16 months of ownership. At this stage, Dick Allpass from Elders is still conducting property inspections on the place.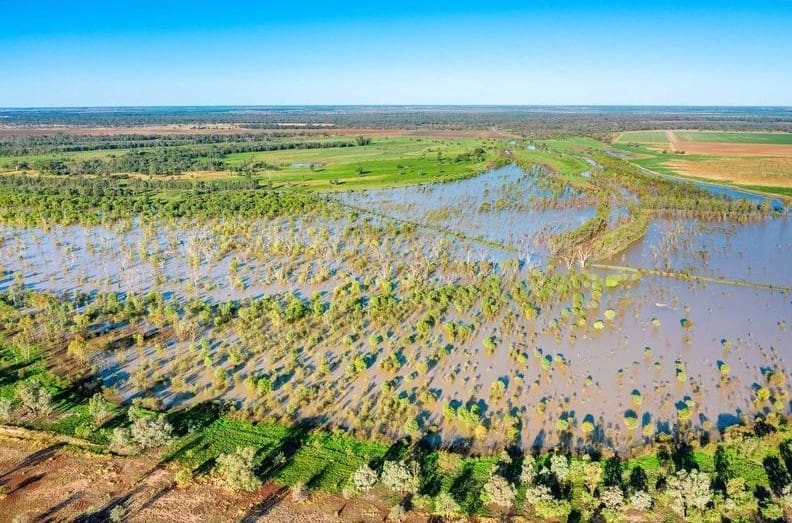 Click here to access recent property listings summaries