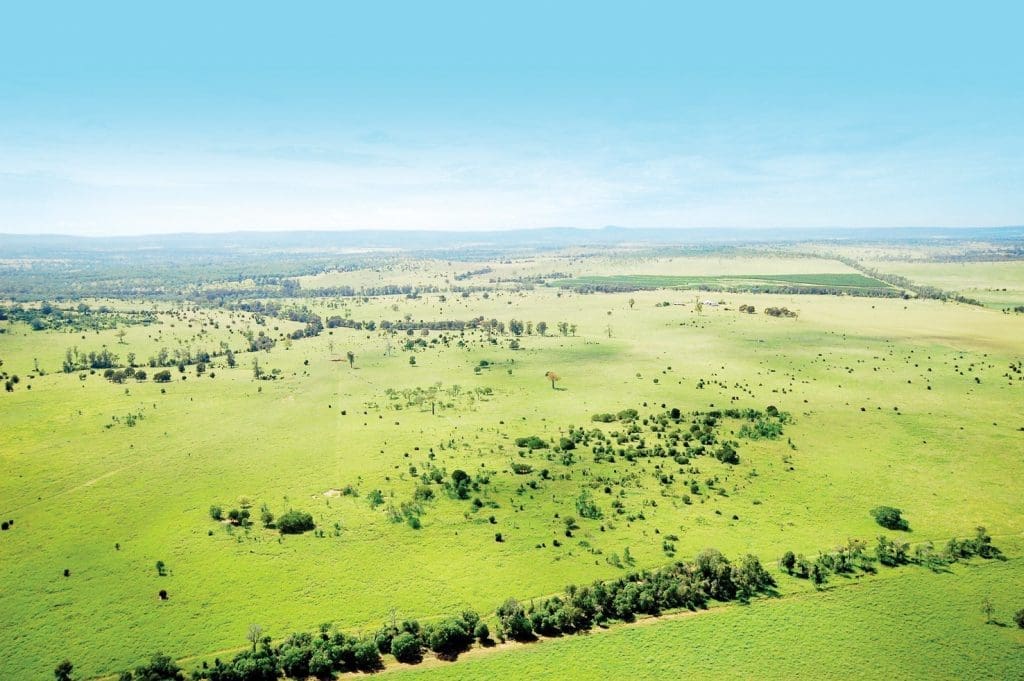 TWENTY years ago, the 'red shirts' (Elders) and 'green shirts' (Landmark) virtually controlled the rural property marketing space, with an estimated 90 percent of cattle property listings across Australia.
The reason was simple – their huge national branch office network was seen by vendors as the most effective way to market property to potential buyers in other areas.
Today the rules have changed, with the internet opening up opportunities for smaller local businesses to achieve similar penetration as major agencies.
This week we look at how some of these smaller, and perhaps more specialised property marketing agencies are thriving in the new-age marketplace.
Hourn & Bishop, Queensland
Established in 2000, Hourn & Bishop at Moura, in Central Queensland has listed and sold 15 quality properties over the past 12 months. Most ranged in price from $5m to $9m and many of the sales were private.
They include Moura property, Barton Downs for $14.7m, Kooralbyn at Duaringa for $9.5m, 4574ha Wildhorse at Rolleston for $9m, 12,227ha Moocooraba at Theodore for $8m and Baryugal at Moura for $7.15m.
Co-principal Gary Bishop said the strength is in having livestock and property businesses combined. "We have an advantage over real estate agents because we have established relationships, contacts and ready-made buyers through our cattle dealings. Real estate agents have to rely on their advertising to get listings," he said.
Bob Jamieson Agencies, NSW
Bob Jamieson Agencies has operated in the northern New South Wales centre of Inverell since 1992.  Despite the location, it considers eastern Australia as its office. While BJA is a privately-owned stock and station agency, principal Bob Jamieson said it also sells rural property.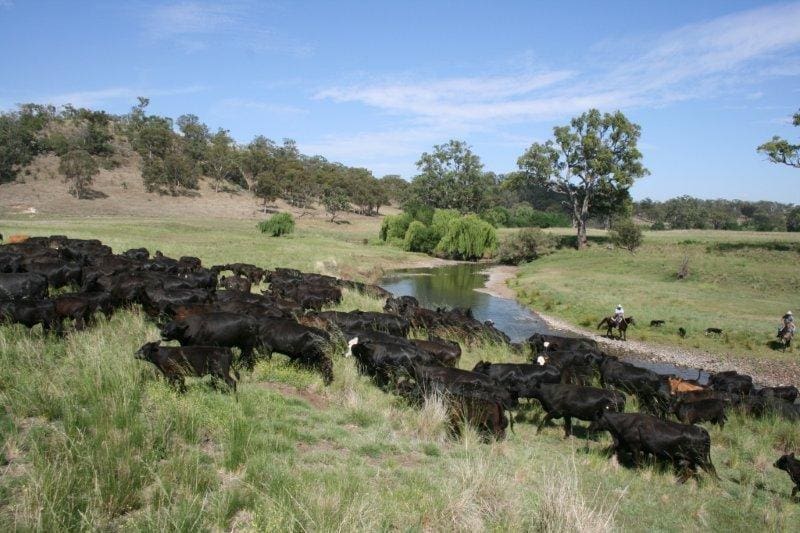 "It's not an area of business activity we particularly target, but we sell a considerable number of highly valuable niche livestock properties. Over the past 12 to 18 months, we have sold $40m to $50m worth of property, comprising five to seven properties. Most were off-market campaigns, however Macintyre and Myall Creek Stations were long public campaigns."
Twelve months ago, the two New England district properties – combining 12,000ha of high quality, mainly basalt grazing and cropping country (see earlier Beef Central story) sold for more than $32m. Last month, 2023ha Burmah Downs, 50km north-west of Inverell, sold for just under $10m.
Mr Jamieson said one of the secrets to the company's success was product knowledge.
"Our senior agents are focussed on specific clients – we understand the business and can sell an investment return to a purchaser. Instead of selling a farm, we sell a return that happens to have capital gain."
Webster Nolan, NSW
David Webster from Webster Nolan Real Estate has 30 years' experience in rural property marketing. Before setting up his own agency eight years ago, he was rural marketing manager for LJ Hooker and operated LJ Hooker Rural NSW.
Over the past 12 months, David has marketed 48 rural properties and sold 34. He has been involved in a number of significant transactions including the two above-mentioned New England properties Macintyre and Myall Creek Stations.
Mr Nolan said the agency primarily dealt with properties at the top end of the market.
"Last year, the properties we marketed ranged from $1m to $23m. We bring a level of expertise that the rural property market demands now. When people are selling their properties – in almost all cases, it's their biggest asset – they want the right job done."
Mr Nolan said Webster Nolan had a strong track in marketing.
"I work in conjunction with a lot of local agents. We bring marketing expertise to them and they bring local knowledge to us, so it works very well for both parties."
Meares & Associates, NSW
Sydney-based Meares & Associates has been focusing on rural property for 16 years. Principal Chris Meares said the company was project driven.
"Over the past 12 months, 75 percent of our business has been beef properties. Two years before that it was all farming. We have sold 15 substantial places ranging in price from $3m to $30m, with an average of around $10m. We have had an incredible run over the last six months. For the first time in five years, we have seen the demand for land exceed the supply."
About 80 percent of the sales have been off-market.
Mr Meares said every year the agency strives to introduce a new marketing initiative.
"Last year it was electronic auctions. This year it is upgrading the website and purchasing a drone for aerial photography. I have just been to a digital technology conference. Technology is moving at such a rate that we have to keep abreast of what's going on, we've got to look at new ways of doing things, new ways of marketing and that's what drives me."
Tanami Rural, Northern Territory
Late last year, after a career with Elders and Landmark Harcourts in Katherine, Sue Brosnan ventured out on her own setting up Tanami Rural Property. With offices in Darwin and Katherine, her services extend throughout the Northern Territory and Western Australia.
"There is no question that larger agencies have a strong brand, when it comes to marketing and providing a product, but I don't think they can be as flexible or as mobile as I can be," Ms Brosnan said. "I believe I can better service my clients by having autonomy over the product I deliver and the service that I provide."
Last November, Ms Brosnan went to work selling Western Australia's extensive SAWA grazing property aggregation – what is believed to be the state's biggest-ever pastoral property transaction. Comprising 395,000ha Moola Bulla, 260,000ha Mt Amhurst, 206,000ha Beefwood Park and 178,000ha Shamrock Stations, the aggregation is under contract for close to $100m.
According to Ms Brosnan, one of aspects that interstate real estate agents can't compete with is knowledge of the country.
"I have a very good understanding of the operating environment, particularly with selling properties and what that involves up here. For instance, the muster being held up might not seem important to someone sitting in an office in Brisbane, but when you are talking about the practicalities of actually doing the transaction, there's a lot of background knowledge that actually helps you get through the negotiation, the scenarios, for you to understand what it takes to do it."
"It is different in each state – a totally different environment – and that can mean a lot in getting a deal over the line," Ms Brosnan said.