The extraordinary 2021 rural property transaction space once again saw an increasing number of Australian farming families looking to expand, with a scarcity of properties putting upward pressure on already booming land values.
Last week's report focussed on the defining rural property sales for the year across the country.  In today's final weekly property review for the year, we asked a range of industry stakeholders to reflect on the year that was….
Tom Russo, Elders Real Estate general manager
Elders Real Estate head Tom Russo said it was exciting to see the high levels of industry confidence evident throughout 2021.
"That confidence is well founded. The extreme demand for Australian soft commodities is real and poised for exponential growth as neighbouring populations continue to grow and prosper," he said.
"Investing now to participate in the Australian supply response is an extraordinary opportunity and shrewd investors continue to see the enormous opportunity that Australia's response to international demand for our soft commodities represents."
Mr Russo said volatility caused by COVID further demonstrated why farmland is such a compelling investment proposition.
"Farmland is a safe haven that is uncorrelated to other major asset classes and offers lower volatility."
"When coupled with demand fundamentals that paint a rosy outlook for the commodities produced from the land, this is a very attractive space to realise good operating yields backed by a capital secure asset with a strong track record of appreciation over the long term."
Mr Russo said the perfect storm of record high commodity prices, low interest rates, favourable seasonal conditions and extreme levels of buy-side demand continue to drive farmland prices higher.
"Industry operators continue to look to expand and achieve economies of scale. These buyers have leveraged their existing holdings and strong balance sheets to out-muscle other buyers.
"Our view is, they had the biggest influence on the market in 2021."
Mr Russo said the market for quality livestock grazing holdings remains highly competitive.
"There is enormous buy-side demand, particularly for reliable inside country. Some vendors are electing to take advantage of this environment to discretely exit their holdings through tightly-managed competitive off-market processes."
Recently, Mr Russo assisted two clients to aggregate more than 4000ha of prime grazing country in the south east of South Australia, selling the holding within a few weeks off-market for around $30 million.
During 2021, Elders completed many off-market transactions, which he said was reflective of the extremely high level of buyer demand.
In October, Elders finalised an off-market sale agreement for Kidman's 11,000sq km Macumba and 13,550sq km Innamincka Stations, in South Australia's north east, with Central Australian pastoral identity Viv Oldfield the new owner.
Recently, Elders completed deals on two other northern Hancock holdings  – 171,000ha Willeroo west of Katherine in the NT, and neighbouring Aroona Station, 147,000ha. The combined total was reported by ABC as well in excess of $60 million.
In March, Gina Rinehart's Hancock and Kidman businesses put a significant chunk of their combined northern cattle portfolio on the market, offering seven properties (including the four listed above), covering 1.9 million hectares, for sale.
The Northern Territory's Brett family, from Waterloo, purchased Willeroo, while Aroona was sold to South Australian wine-growing and sheep producing family the DiGiorgios. Beef Central contacted the Brett family for comment on a possible sale back in October, when we were told no deal had yet been struck.
Willeroo and Aroona were purchased by Ms Rinehart's Hancock Prospecting in 2017 for more than $30m and $20m, respectively. Hancock invested more than $2m in improvements on Willeroo since its purchase, upgrading water storage, fences, yards and accommodation, according to a website advertising its sale.
More than $3m was spent on similar improvements at Aroona, including $630,000 on a "digital mobile radio system" according to the website.
Strength among farming families
Mr Russo said there had been enormous appetite for quality land holdings across all agricultural regions.
"The highlight is the emergence of farming families as the dominant players in the market in 2021," he said.
"While there still remains enormous interest from corporate and institutional capital, farming families with existing holdings and strong balance sheets have demonstrated their confidence in the outlook for the industry by stepping up and completing some very large deals."
Stephen Nell, Ray White Rural & Livestock managing director
According to Ray White Rural's Stephen Nell, there was heightened demand for rural property across the board this year.
"Strong interest is coming from the United Kingdom, Europe, North America, India, Asia and, of course the local market, particularly from large agribusiness corporates and families," he said.
Mr Nell said during the COVID-era, property transactions surged, with the value of Ray White Rural grazing sales more than doubling over the previous 12 months.
"The pandemic reinvigorated interest in Australian farmland with a surge in those escaping to the country, rising demand for broader acreage and from those seeking more significant rural holdings or large agribusiness enterprises."
Mr Nell said the confidence continues, with many producers upgrading.
"Strong yields have put many Australian families in a position to buy additional property, and in some cases, the farm next door."
This year, Ray White Rural took out the honours of the largest single cattle property transaction in Australian history.
As discussed in detail last week, the Menegazzo family's Stanbroke Pastoral Co sold Miranda Downs in the Gulf of Carpentaria for $215m to another prominent Queensland grazing family, Peter and Jane Hughes.
Equally, RWR celebrated a number of other record-breaking transactions, including the Acton family's Croydon Station near Marlborough to Redrock Trading Co for $80m bare.
Geoff Warriner, JLL Agribusiness director
While the total transaction volume for JLL Agribusiness was marginally down in 2021 (due mostly to lack of supply), the value of these transactions was up compared to 2020.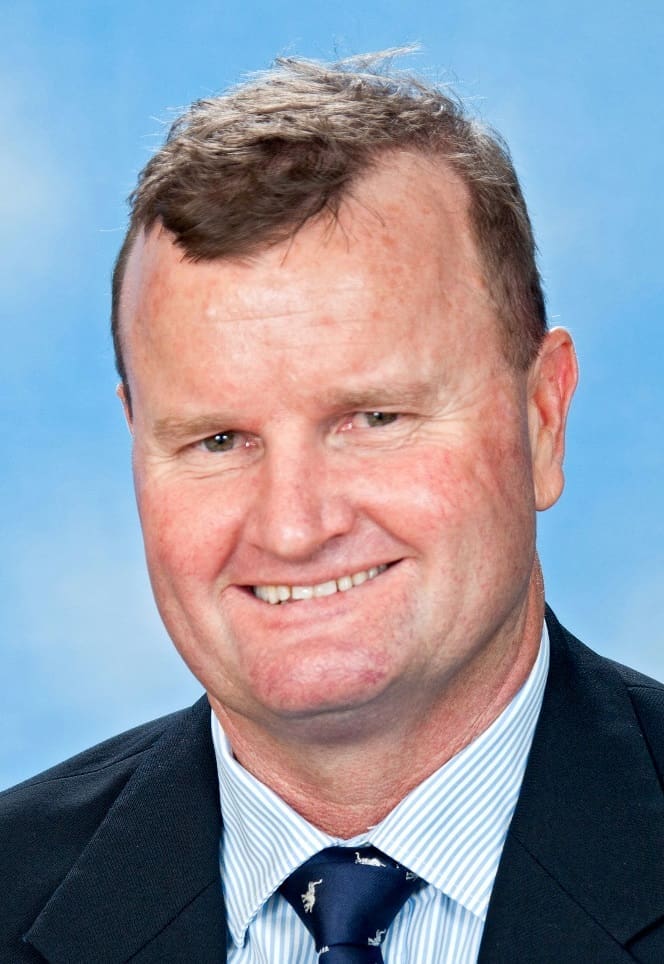 Director Geoff Warriner said off-market transactions are now being favoured and vendors choosing that option "were not leaving money on the table."
Earlier this year, JLL sold the 29,320ha neighbouring Bollon properties Argyle and Dewurra in southwest Queensland. Both are underpinned by quality soils, secure water and exclusion fencing. Mr Warriner said the off-market sale reset values for the region (south of Bollon) at a circa price of $500/ha.
He said one of the most significant off-market sales was the 2720ha Dalby Downs Aggregation, at Kaimkillenbun on Queensland's Western Downs.
"It was conducted through a confidential off-market process targeting key industry participants with the ability to transact on an asset of that scale."
JLL also negotiated the sale of the associated, well-known Burenda Angus stud herd to Hewitt Cattle Australia for an undisclosed sum.
Richie Inglis, Inglis Rural Property
Richie Inglis from Inglis Rural Property said 2021 was another extremely strong year, surpassing an already strong 2020 in every way.
"The market seemed to find a new gear as prices once gain surged in spring on the back of strong seasonal conditions, weather outlooks, strong commodity prices and low interest rates."
"The strength of neighbours was highlighted, particularly their ability to deal with larger parcels of land, with most transactions selling to a neighbour, or close by farming business."
Mr Inglis said the interest from the city and other parties looking to enter the industry had also strengthened.
"The smart money continues to realise the strong capital growth with relatively low volatility over other assets classes. Operating profit and management still seem to be the hardest issues to overcome for these people with any experience in the ag sector."
Mr Inglis said there was continued strong interest from Canadian institutions.
"They are seeking to invest in Australia due to its stable economy, high quality human resources (people) and land. However, foreign investors are being hamstrung by FIRB delays."
"This is giving Australian farming families the opportunity to expand. Many are taking long-term inter-generational debt positions to achieve necessary economies of scale and secure land for future generations."
Malcolm Malone and Jesse Manuel, Colliers Agribusiness
Transaction director Jesse Manuel said the supply of grazing properties was limited in 2021, resulting in considerable buyer competition for assets, with record after record prices being set.
"All of the planets aligned during the year with record high beef prices, record low interest rates and very few buying opportunities and we expect the buoyancy to continue into 2022."
Agricultural assets were one of the most sought-after investment choices for institutional investors, highlighting the stability of the sector and its essential status, he said.
Valuation associate director Malcolm Malone said these factors heightened demand.
"The sales of properties such as Croydon in the Central Highlands and Miranda in the Upper Gulf of Carpentaria were a good indicator of established Australian family enterprises competing with corporate investors in a tight market."
Mr Malone said since 2018, values in Queensland's Central Highlands had risen by as much as 80 percent.
"The sale of Miranda Downs has tongues wagging, however it is in line with increasing property values across northern and central Australia. It reflects the demand for highly-improved Northern Australian pastoral properties that have had a significant capital improvement program over a number of years."
Mr Malone believes the market has potentially found another gear since this sale, proving the Hughes family right again.
The 2300ha Wanderribby Feedlot, featuring an 8000 SCU feedlot, at Meningie in South Australia's Coorong region, was viewed almost 61,000 times – making it one of Colliers most watched YouTube posts. Click here to view.
Roger Hill, North Queensland
HTW's North Queensland valuer Roger Hill said the 2021 rural property space had been in some ways, bullish, and in others, quite well calculated.
"It is quite healthy to see the degree of caution being displayed by a fair percentage of purchasers. If all were emotionally charged and bullish, then that would suggest peak market conditions, Mr Hill said.
He said north and north west Queensland is certainly strong, however not totally emotionally charged.
"The clock is around 10 to 11 and not 11 to 12. The more budget conscious graziers and farmers are already aware of operating cost and inflation putting a squeeze on businesses in the current financial year."
To date, there were 11 forest country sales and a similar number of downs sales – a healthy volume – with Mr Hill reporting three NQ auctions were worth noting.
In July, the 22,700ha Redrock, Einasleigh, sold for $11m WIWO or $7.5m ($330/ha) bare. In September 2012 it sold for $2.6m WIWO or $2m ($88/ha) bare.
Mr Hill said this was a resale factor of 3.75 times in just under nine years.
"It represents a compounding rate of return of 24 percent per annum. The magnification reflects unfortunate initial sale circumstances and then the strong current market conditions, a double take trade."
In July, the 15,655ha Monstraven, Julia Creek, sold for $10.85m or $693/ha. Mr Hill said there had been a lot of market chatter in the lead up to the sale.
"Market speculation in the lead up to auction ranged from $580/ha to $741/ha. This wide range was understandable given the location and perception of market movement at the time."
In October, the 13,577ha Leichhardt Creek, Home Hill, sold for $15.1m WIWO or $11.1m ($820/ha) bare.
Mr Hill said the sale of the good breeder property reflects the coastal range market area, for which there are only a limited number of breeding stations.
The strongest North Queensland sale in terms of dollars per hectare was Rocky Springs, near Mount Surprise, at $902/ha. The sale was the third and final of the subdivision of what was a larger property.
Stephen Cameron, Southern Queensland
Herron Todd White's southern Queensland valuer Stephen Cameron said the southern Queensland property market witnessed purchasers gearing up for the opportunity of acquiring near neighbour country.
"Those who missed out have generally ended up investing out of region at strong value levels albeit for inferior land," he said.
Mr Cameron said the leading market 2021 sale reflecting value levels was the 6263ha Plevna Downs East, north-west of Augathella.
Plevna Downs East sold at auction for $15.5m in late August reflecting $2475/ha. The property set new benchmark records when compared to Mount Lonsdale, north of Mungallala, achieving $1037/ha in February 2020 and Gladys Downs, near Augathella, achieving $997/ha in November 2019. The auction of Plevna Downs East was highly anticipated to attract strong values after the recent sale of Bexhill, west of Tambo, achieving $1707/ha a month earlier.
Mr Cameron said not all assets in the grazing sector are seeing the same level of growth.
"The assets achieving strong value levels are generally those in well located and tightly held localities. Secondary properties particularly of breeder country land types are not seeing the same strength and value levels although they are trading steadily."
"The mulga woodland region in western Queensland has been underpinned by carbon aggregators seeking additional land for CFI projects. In some cases, they are willing to accept the asking price subject to due diligence of the viability of the project prior to settlement," Mr Cameron said.
Angus Shaw, New South Wales
HTW's NSW valuer Angus Shaw said the 2021 market remained extremely strong across most of New South Wales.
"Demand and competition for grazing and farming properties increased over the course of the year, which resulted in many sales achieving record value levels and in many instances, this was well above expectations."
Mr Shaw said there was a mix of buyers with a high dominance of local landholders looking to expand and an increasing trend of Queensland-based buyers looking for larger-scale holdings with feed on hand.
"Properties in higher rainfall areas (particularly throughout the Northern Tablelands) were sought after, with a general lack of stock contributing to some standout sales – many of which were private transactions without the intervention of a sales agent."
Here are three recent examples:
August, Mount Mitchell's 1462ha Tirranna, 37km south-east of Glen Innes and 39km north-east of Guyra, settled for $8.8m. Located in a 1000mm average rainfall area, it can carry around 675 cows. The sale reflects $9150/ha for the pasture improved grazing and $13,037/cow area improved.
August – Niangala's 592ha Broadacres, 58km south of Walcha and 73km south-east of Tamworth, sold for $8m to a local landholder looking to expand. With an average annual rainfall of 1080mm and carrying around 475 cows, the sale reflected $13,516/ha improved or $16,842 per cow area.
Another standout sale was the recent auction of Brucelyn at Ben Lomond which achieved $14.35m at auction. The sale of the 956ha property, which has an average annual rainfall of 950mm, reflected $15,004/ha improved.
This is Beef Central's final weekly property review for 2021. I wish all readers and our property industry contacts across Australia, a Merry Christmas and a safe and happy New Year. Our weekly property reviews will return in January 2021. In the meantime, readers may be interested in perusing our "Properties for Sale" listings or our "Recent Property Sale Results" – both featuring easy-to-use search functions – Linda Rowley, property editor.