THIS week's property review includes a wrap up of recently completed sales and passed-in properties, and a separate article on interesting recent listings across the country.
Neighbours pay $16.1m+ for Victorian grazing operation
$10m+ for Marra Creek grazing country
Northern NSW's Ellwood makes $5m+
Investor pays $4.25m for QLD low-cost breeding country
CQ's Springvale passes in at $4.9m
Neighbours pay +$16.1m for Victorian grazing operation
Neighbours Bill and Pip Ryan have paid around $16.1 million ($372/ha bare) for Glen Emu Station, a large-scale grazing operation in New South Wales' Riverina.
Located at Balranald, the 43,334ha aggregation, pictured above, comprises four adjoining properties – 12,673ha Glen Emu, 12,804ha Ettrick, 10,331ha Llanover Downs and 7525ha Glen Dee.
The Ryans are headquartered at Curragh, a grazing operation 120km north-west of Hay, in the western Riverina. However, they also own Oakdene which adjoins Glen Emu station.
Offered as a whole, the Glen Emu aggregation was put together over the past 20 years by locals Mark and Lee Newnham and Victorians Robert and Andrew Hiscock. The partnership is now offloading to downsize.
Peter Robertson from Elders said the $16.1 million was a record for the tightly held region.
"It is a large-scale, stand-alone operation that attracted tremendous interest from producers in South Australia, Victoria's Western District and across the Riverina region in New South Wales," he said.
Glen Emu Station is currently carrying between 8000 and 8500 breeding ewes, however it is rated by Local Land Services to run 18,000 DSE.
The country is a mix of annual and perennial salt bush, blue bush, trefoil clover, grasses and native herbages.
Water is sourced from the Murrumbidgee River and reticulated via a pipeline system to tanks and troughs. There are also recently desilted catchment dams and two bores.
Mr Robertson described the improvements as exceptional.
"The fencing has been extensively renewed over the last five years and the seven-stand shearing shed has recently been refurbished. The infrastructure includes large capacity steel yards and self-mustering goat containment yards," he said.
$10m+ for Marra Creek grazing country
More than $10 million (on a walk-in walk-out basis including 5000 ewes) has been paid for prime Marra Creek grazing country in central New South Wales.
The 13,591ha Womboin Station at Girilambone, 110km north of Nyngan and 140km north-west of Warren, is a self-replacing Merino sheep breeding enterprise running 6000 ewes.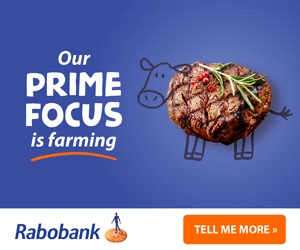 Trevor Wilson from Nutrien Ag Solutions was unable to disclose the buyer or the price paid, but it is understood to be a landholder with other country in the district.
During the marketing period, Womboin's homestead was destroyed, but Mr Wilson said it didn't affect the final price paid which he described as a 'great result' for the region.
The open to lightly timbered grazing country on Womboin has a mix of annual and perennial herbages and grasses, including old man and bladder saltbush.
When it was listed in April, the property was presenting very well after more than 100mm of rain.
Boasting Marra Creek frontage, Womboin is watered by a network of 30 dams, 11 tanks and troughs and three new bores.
Under the 43-year ownership of a Sydney-based company, Mr Wilson said the property was highly productive with well-maintained working improvements including a ten stand shearing shed, steel sheep yards and shearers quarters.
Northern NSW's Ellwood makes $5m+
Ellwood in the highly-regarded beef cattle producing area of Garoo, in northern New South Wales, has sold to a producer with existing country in the area.
Michael Burke from McGrath Upper Hunter was unable to disclose the buyer or the price paid, however Ellwood was listed in April for offers over $5 million (or $11,126/ha).
The 453ha property, 30 minutes south of Tamworth, once formed part of the historic Goonoo Goonoo Station.
Ellwood has the ability to breed or fatten stock. In the past, it has been run as a steer finishing operation and also as a Poll Hereford stud carrying 150 cows and calves, replacement heifers and bulls.
The soft and undulating open grazing country is currently carrying an abundance of quality feed, with the vendor paying careful attention to weed management and fertiliser application.
The headwaters of the Garoo and Wangarang Creeks are located on Ellwood, which is also watered by 21 dams and four bores.
https://www.youtube.com/watch?v=qRzlfzMhs58
Investor pays $4.25m for QLD low-cost breeding country
A Brisbane investor has paid well in excess of $4.25 million for quality forest grazing country in Queensland's picturesque Scenic Rim.
Rosemore is nestled in the rolling hills at Kappa Creek, 20 minutes south of Beaudesert and 48 minutes from Boonah.
The 622ha property is currently running a low-cost breeding operation with 300 cows, but there is also potential for backgrounding and finishing.
Tony Moller from Bartholomew & Co said the property was passed-in at auction, but sold shortly afterwards.
"South-east Queensland is currently 'hot property' and Rosemore boasted rare scale in this region," he said.
Rosemore is watered by two bores and 12 dams.
For the past 12 months it has been held by Mick and Joanne Walker from New South Wales who have decided to consolidate their assets.

Passed-in: CQ's Springvale passes in at $4.9m
Central Queensland's Springvale owned by Peter and Minnie Clarkson has been listed for $5 million after failing to sell at auction.
The property was passed-in at $4.9 million, with Brad Mulvihill from TopX Australia now negotiating with a number of interested parties.
Spanning 1120ha (comprising 1008ha freehold and 112ha leasehold), Springvale is located 30km from Biloela in a 658mm per year average rainfall district.
The country consists of 728ha of bottle tree scrub, 162ha of previously black soil cultivation, with the remainder heavy loam and iron bark forest.
Springvale carries an excellent coverage of grass that can carry 350 cows and calves or up to 450 mixed cattle. It is watered by two dams and a bore.
Mr Mulvihill said Springvale is a quality parcel of land in a sought-after area.
"With the majority of the country cleared and recently pulled, all the hard work has been done."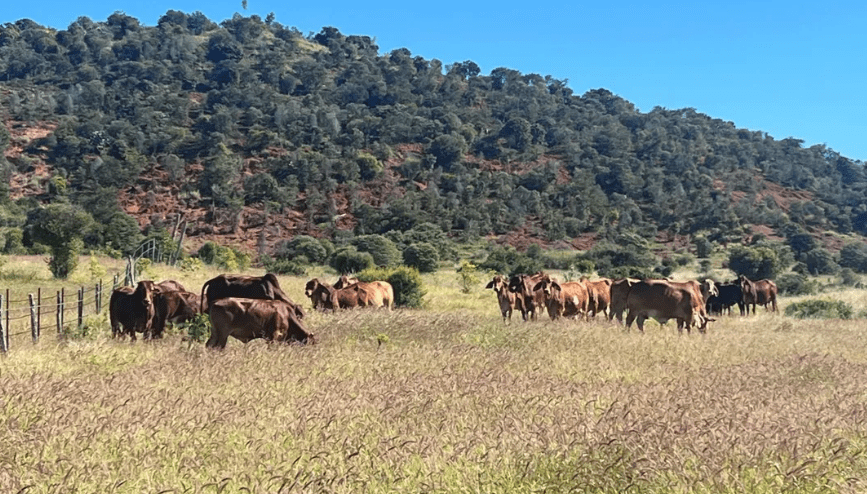 Click here to access more property sales results