This week's property review focuses on recent sales of note and some interesting new listings across Australia.
Yass's Woodlea Park makes $11.75m after online auction
FIRB approves Kimberley aggregation sale
US fund secures 11,000ha premium downs farming aggregation
Banana's Emu's Nest attracts local expansion interest
Deniliquin's Emu Park offers versatility
'Staggering' pre-sale interest in Ebor's Alfreda
Guyra's Earlston a pasture showcase
Properties sold: New South Wales
Steve and Liz Phillips, who operate the Yarrawonga Merino and Poll Merino Stud at Cunningham Plains, Harden, paid $11.75m for the outstanding cattle and sheep breeding and growing holding Woodlea Park, 12km south of Yass, in southern NSW.
The 1678ha property (pictured above), with an enviable reputation for producing high quality beef and prime lamb, was offered via online auction for the first time in 60 years, with a $10.8m reserve.
Chris Meares from Sydney-based Meares & Associates carried out 22 property inspections.
"Most of the 80 enquiries came from Australian off-farm and strong on-farm interests, for the online auction," he said.
"On the day, there were nine registered bidders, with the top three being Australian farm families seeking expansion."
Mr Meares described Woodlea Park as a standout property.
"It is one of the best-developed grazing places I have been on for a long while. It is well-known, well-managed, well-developed, well-situated and profitable."
Properties sold: Western Australia
After two years on the market, the sale of Harold Mitchell's east Kimberley cattle aggregation to Chinese billionaire Hui Wing Mau has been approved by the Foreign Investment Review Board and the Pastoral Lands Board of Western Australia.
Earlier this year, question-marks surrounded the accuracy of reports the celebrity media buyer had sold the 356,000ha Yougawalla, the 273,000ha Bulka and the 214,000ha Margaret River Stations, to the Hong Kong-based businessman – ranked third in the 2015 BRW Australian Rich List, with a fortune worth A$6.89 billion.
At the time, both ANZ and KPMG indicated the reports were incorrect. It was suggested that more than 40,000 head of cattle from the stations were sold to Mr Mau, who would then lease the land from the current owners, rather than purchase it.
The $70 million sale price, comprising 55 percent cattle and 45 percent land, is believed to include more than 45,000 head of cattle and four additional sub-leased pastoral leases in the east Kimberley. These included the 161,000ha Louisa Downs, the 141,000ha Bohemia Downs, the 80,000ha Carranya Station and the 182,000ha Lamboo Station.
Just two months ago, Mr Mau, also known as Xu Rongmao, purchased a 51pc stake in the northern New South Wales meat processor and exporter Bindaree Beef Group.
Properties sold: Queensland
Global Ag Properties Australia, the agricultural arm of the $US487 billion Teachers Insurance and Annuity Association (TIAA), has finalised its $45m purchase of Toowoomba-based FKG Group's substantial rural holdings in southern Queensland.
The 4500ha (11,000ac) of farming country, spanning 14 properties, is located in the Cecil Plains and Bongeen area, on the Inner Darling Downs, west of Toowoomba.
FK Gardner is expected to lease back the properties from Global Ag Properties Australia for up to three years.
Darling Downs-based Herron Todd White valuer Stephen Cameron said a sale of such magnitude demonstrates the confidence in the rural sector, but notably the transaction involved very sought after, quality farming country.
In HTW's November Month in Review, Mr Cameron reports on the difference a few weeks can make when the heavens decide to open.
"Throughout mid-October there was good soaking rainfall of between 50mm and 200mm in the Darling Downs wider area. Falls generally west of Chinchilla have been patchier, but any rain up to now has been a welcome change."
Mr Cameron said as always, an improvement in seasonal conditions brought market confidence.
"Family-operated pastoral enterprises that have been considering expanding for some time are now taking the plunge. They have seen values increase significantly over the past 18 months and after missing out on some earlier opportunities (through their own perception that values were overpriced) are now forced to consider outside the district."
Recently listed: Queensland
Emu's Nest, one of Central Queensland's Brigalow Scheme blocks balloted back in the 1960s, is on the market for the first time in 53 years.
Gary Bishop from Hourn & Bishop Qld in Moura believes the sale will be a genuine test of the local property market.
"Emu's Nest is for sale due to retirement of the current owner Carol Le Maitre. It is a mixed breeding and fattening operation and will most likely sell to a local grazier looking to expand."
Mr Bishop said the location of the 3941ha grazing property could not be better.
Emu's Nest is extremely well located between the Dawson Highway and the Leichhardt Highway, being 34km west of Biloela and 12km east of Banana. It's estimated carrying capacity is 900 breeders or 1400 backgrounders.
Emu's Nest will be auctioned on December 14.
Recently listed: New South Wales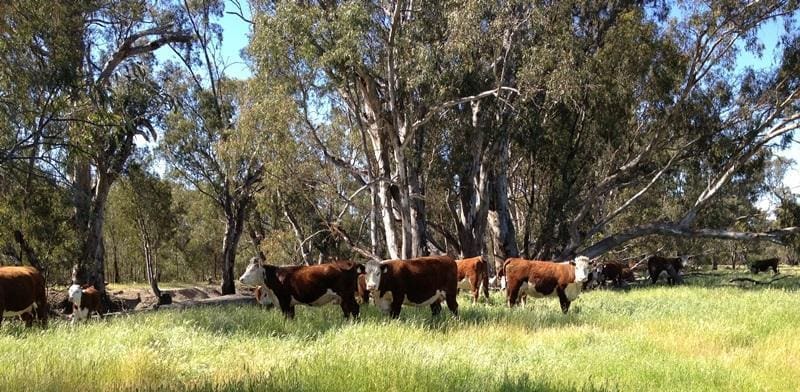 The renowned Southern Riverina river frontage property Emu Park is being offered to the market for the first time since the early 1940s.
The property, pictured above, has a rich history of producing some of the finest livestock and wool clips in the Riverina. It was purchased by C.H McDonald & Sons to operate in conjunction with their other Riverina holdings, which included Old Cobran, Whittier Park, Myrtle Downs and Glenco.
Well-known Riverina producer Joyce McConnell and her sisters, Claire Vance and Margot McDonald are now winding up Emu Park – the family's final holding.
The breeding and finishing property is located 30km west of Deniliquin, and 90km north of Echuca/ Moama.
Selling agent Matt Horne from Elders said the 4353ha property boasts 9km dual frontage to the Wakool River and 4.5km single frontage to the Yallakool River.
"The river country is ideal for the breeding and fattening of livestock and offers excellent shelter. It also presents well for recreational activities including fishing, canoeing, swimming, camping and boating."
Mr Horne said Emu Park is generally flat with soils comprising red to grey clay loams suitable for a broad range of farming pursuits including beef production, prime lambs, fine wool, winter cropping and horticulture.
Under current management, the property supports 3500 Merino ewes, 200 Hereford breeders, 200 steers and 200 replacement and surplus heifers.
Emu Park is being sold on a bare basis, but the successful purchaser will have first option to buy selected livestock and plant. It will be sold by expression of interest closing on November 29.
The picturesque grazing property Alfreda, in the tightly-held Ebor district of NSW's New England region, is on the market for only the second time since 1885.
For the past 19 years, it has been held by Hugh and Janniene MacDonald who are now looking to retire.
Located at Wongwibinda, Alfreda is 13km from Ebor, 64km from Guyra and 88km from Armidale.
Nellie Hayes from Ray White Rural Glen Innes said the 784ha property is in a desirable high-rainfall area.
"Alfreda averages more than 1000mm of rain a year and has 21 dams. It has double frontage to Boundary creek, with gently undulating soft trap soils leading to basalt. It also boasts a solid fertiliser history."
The property can run 400 cow breeding units or 600 fattening dry cattle.
Ms Hayes said the interest in Alfreda had been staggering.
"We are fielding calls from Queensland, southern New South Wales, Victoria, Western Australia and South Australia, and have carried out inspections with both Wagyu and conventional breed stud cattle and sheep breeders."
Alfreda will be auctioned on December 15.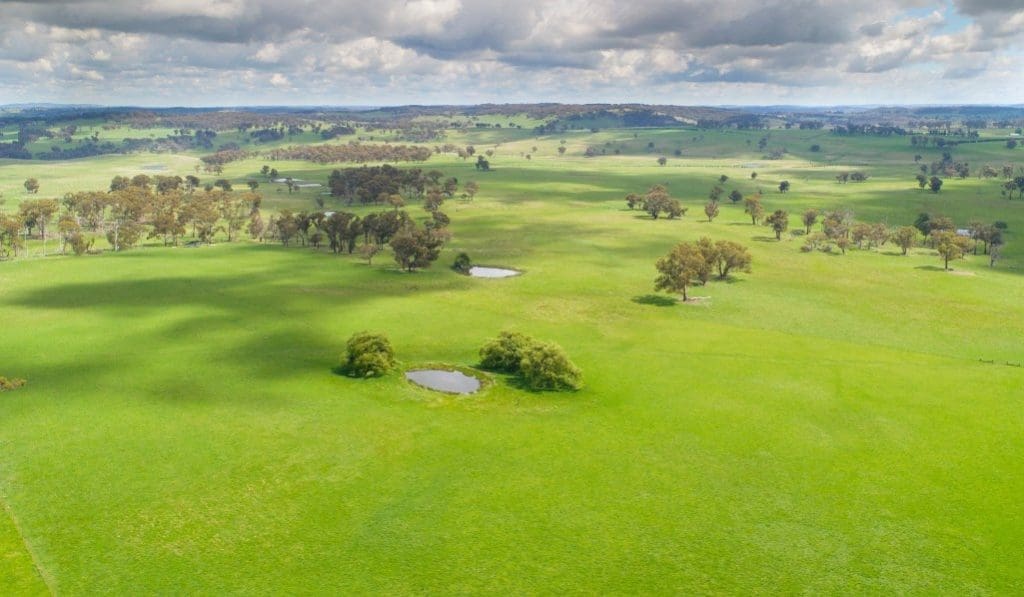 Meantime, another tightly-held grazing asset in the nearby Guyra district is on the market for the first time in 59 years.
Robert and Helen Gordon are selling their 385ha grazing property Earlstoun, just 5km from Guyra and 30 mins to Armidale, pictured above, before retiring to Armidale.
Mr Gordon was a well-known agri-politician in the 1980s, serving as a NSW Farmers general councillor and on the executive of the Association. He held positions as the vice president of the Sheepmeat Council and was a board member of both Ausmeat and the Meat Industry Council.
He also served on the Australian Meat and Livestock Corporation's lamb promotion committee and the Red Meat Advisory Council.
Mr Gordon purchased Earlstoun as a young man, with the prime objective of scientifically improving its pastures to the highest level.
The property, which runs 3000 DSE, boasts arable fertile soils which have benefited from a long-standing fertiliser history.
Mr Gordon believes interest will come from livestock producers seeking a breeding or a fattening block in a safe area.
Earlstoun will be auctioned by Ray White Rural on December 1.