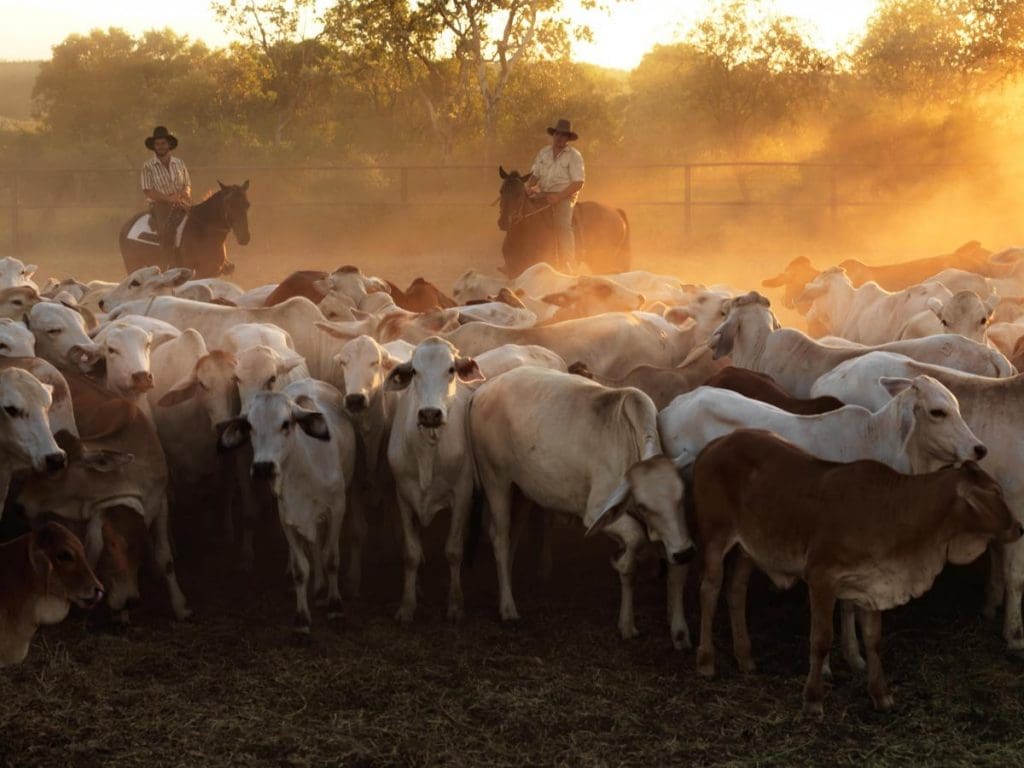 AS Kenny Rogers famously once sang – "You gotta know when to hold 'em, know when to fold 'em."
And as the property market for beef cattle enterprises heats up, many older producers could be tempted to break into a trot and think about taking advantage of the market prices on offer.
Agribusiness consultant at Sydney-based financial advisors Chapman Eastway, Gabriel Passmore, is predicting a larger number of property listings this year as some producers recognise the peak in the cycle and elect to exit the industry as prices plateau.
"There are many people who perhaps want to spend another four or five years on the farm, but don't want to miss the cycle," he said.
"They are likely to sell and either exit the industry or downsize, or find alternative options such as entering into sale and leaseback contracts, depending on external capital and who is buying the property," Mr Passmore said.
Other inter-generational farmers wanted to sell to expand, while still others may off-load an existing asset that no longer fits into their portfolio.
"The majority, however, are seeing this as the peak in the price cycle and are getting out of grazing and retiring – especially the older generation. There are blokes out there who have slaved away day and night for 40 years and are saying this is their opportunity to get out, while on top. It is certainly more heavily-weighted to getting out, rather than selling to expand."
Rawdon Briggs, National Director Transaction Services Rural & Agribusiness at Colliers International said it was up to landholders to consider all options before making a decision to sell.
"Is this an opportunity to exit 80 percent of the business, do succession planning with other family members and leave 20pc equity with a son or daughter, or children who wish to continue to trade?" he asked.
"Also, is it the right time for the family to sell? It is not necessarily about whether it is the right time in the property cycle. It is about families or boards making decisions about whether they wish to sell an asset now or next year. The macro- economics are very good and the weight of capital is exceptional, so those two factors tell me it is may be the right time to sell for many."
In the meantime, there is plenty of interest from foreign players who like Australian agriculture, where the Aussie dollar is sitting, and where it is projected to sit.
Mr Briggs said investors with capital looking to buy property worth billions of dollars could convert into a lot of transactions.
"Will they be on-market transactions? Not necessarily. Will they be portfolio  mergers and acquisitions, or partnerships with existing operators? Yes they will."
"We are talking about hundreds of millions of dollars in each transaction. It will be no different to what we saw in beef last year where more than $1.3 billion in deals occurred. I believe most of the big players have completed their purchases, although some bigger players may choose to exit this year."
Mr Briggs said high net-worth individuals would continue to dominate the sub-$100m beef cattle property market in 2017.
"Northern American operators looking for ag exposure will be the biggest prime buyer group, followed by the United Kingdom. They are seeking scale and quality. Most want to control assets worth more than $100m within three years. They don't want to be caught or stranded with an asset that can't be expanded."
Mr Briggs said potential buyers were analysing both operating returns and capital gains.
"Pension funds, in particular, prefer to purchase an existing operational asset or a business with a trading history. They have no interest in taking risks."
Operating return important
Mr Passmore agrees that buyers are seeking value and an enterprise that makes an operating return, not just a capital gain.
"Value comes down to operating return and capital gain. The people we are speaking to are targeting a five percent operating return – external capital gain.
"They want these properties, particularly if they are debt-funded, to wash their own face, and hopefully make a little bit of money. They are also seeking value for money – where they think there is good opportunity for capital gain. For example, some people are trying to buy cattle enterprises in areas where they think other people aren't yet seeing value, and where the capital gain will keep rising."
Mr Passmore divided investors into two types:
Passive – those who don't want to be hands on. They just want to buy farmland and see a stable return on their money.
Active – those who have input in the strategy and operation of the business. Active investors will often want a hand in more than one stage of the supply chain.
"Enthusiasm for farmland won't dampen. There will still be a reasonable level of demand, but property prices will stop climbing. Investors are astute and will not pay over and above what country is worth, especially now there has been a cycle," he said.
Mr Passmore said analysing the variables, it appeared likely that the value of grazing property in 2017 will plateau and most places, regardless of enterprise, have reached or almost reached their peak.
"Low interest rates, the sheer lack of cattle and therefore income for some producers (those who've been in drought) will necessitate sales, leading to a higher supply of properties. Having said that, the agents I have spoken to don't have large numbers of listings coming onto the market yet."
Mr Passmore described the current rural property market as being influenced on two levels:
Micro level
While the average cattle price for 2017 is predicted to be higher than the average 2016 price, it will come back meaning that buyers cannot keep paying exponentially larger prices for property.
People tend to forget that Australia exports around 70 percent of its beef – a lot of what has driven the rural property market has been rising beef prices and the incredible returns over the last 18 months. Sometimes people forget about the rest of the supply chain. Australia is exposed to external shocks, such as the live export ban of 2011. Potential buyers shouldn't purchase on the back of current strong beef prices.
Processors are doing it tough at the moment due to the significantly higher cost of labour and compliance. That cost is transferred to every carcase and that makes every carcase less competitive in the global market. Processors claim they are losing more than $100 a head on 100-day grain fed beef and are operating only to cover overheads.
If the Australian cattle market follows the US cattle market, then cattle prices are expected to start to weaken. If that happens, land prices cannot keep growing. Data indicates there is a six to twelve month time-lag between commodity prices and land values.
Macro level
A positive is that world stock markets have expressed confidence in US President Donald Trump. It was thought they would experience a downturn. However, the market hasn't reacted the same way to Brexit.
A negative is the cancellation of America's involvement in the Trans-Pacific Partnership free trade deal with Australia, New Zealand, Japan and eight other Pacific nations. The US wants its own economy to grow, so it's not really a free market. (At a micro level, the cancellation of the TPP will likely be a good thing for beef producers in Australia, as it slows US beef access to key Australian markets in Asia).
Mr Passmore said the world wasn't facing another financial crisis.
"Chapman Eastway's outlook for the agricultural economy is relatively buoyant. Australia is well positioned to capitalise on exciting opportunities like the China-Australia Free Trade Agreement, and the exciting change and innovation that is taking place on a production level in Australian agriculture."
Next week, Mr Briggs and Mr Passmore discuss whether Australian agricultural land still represents good value for money.