This week's property review continues on the theme established last week – whether the time is right for older cattle land asset owners considering retirement to check out.
FOR prospective buyers and sellers, the time to invest in beef cattle properties is now, a leading transaction specialist suggested this week.
In a commentary in Colliers International's Rural and Agribusiness Outlook for 2017 released this week, national director for rural and agribusiness transaction services, Rawdon Briggs, said the beef sector had had a great run in the past two years, with more than $1.3 billion in asset sales completed.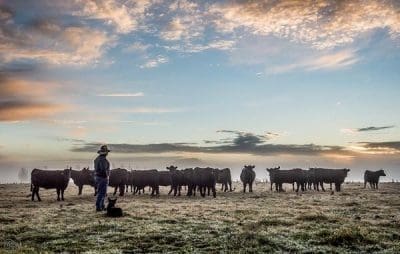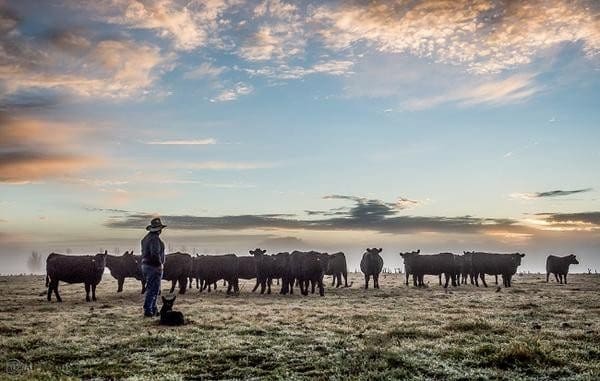 Australian farmland investment was entering a golden age of profitability and market demand, he suggested.
Australian farmland represented great value, simply because it did not experience the massive land upswings seen in Canada, the United States, the United Kingdom and Eastern Europe over the previous five to seven years.
"Some of those markets are now topping out and falling," Mr Briggs said.
He attributes the growth in Australian cattle land values to record beef prices, low interest rates and exchange rates, export demand, competitiveness and land values compared to production.
"In certain areas of Queensland and New South Wales, we believe land values still have a fair way to go. The Northern Territory, however, won't see any huge uplifts unless a very solid China trade returns to the market," he said.
According to Chapman Eastway agribusiness consultant Gabriel Passmore, some long-term cattle operators in northern Australia believe land prices should and will come back.
"Their opinion is that some of the recent prices being paid for cattle land in the region are unsustainable and that a northern cattle operation cannot be profitable if bought at some of those levels. A number I have spoken to believe it isn't unreasonable to think there are some properties that will only ever be worth the cattle that are on them, due to a combination of variables such as land productivity, distance to markets, cattle type and government policy."
Recent research by Stirling Tavener, a senior consultant at Cairns-based Anson Advisory, shows Australian rural properties are well priced globally.
"Australian rural land values (not specifically beef) have on average risen year-on-year for the 15 years to 2009. However, despite these gains, Australian farmland still remains very reasonably priced compared to many other international farmland markets," he said.
"This is true of both of many mature farmland markets and some of the more popular emerging world investment destinations, implying significant scope for further growth in Australian farmland values."
And Mr Tavener believes Australian agricultural land remains is a solid and secure investment.
"Foreign companies looking for good long-term capital growth would view Australian rural land as 'cheap' compared to other developed nations," he said.
"If capital does not flow from domestic sources, either private or institutional, then it seems inevitable that the need will be met by foreign capital."
According to Land Commodities, an agri-investment advisor with offices in Perth and Switzerland, Australia has the lowest land prices (on a land cost per unit of production basis) of any major western (first tier) agricultural economy, and its commercial scale farms generate amongst the highest ex-subsidy return on capital.
Caution in assessing land price on cost per unit of production
Chapman Eastway's Gabriel Passmore said if analysis is only done on a land price cost per unit of production basis, it doesn't consider several factors that lean against this line of thinking.
"Australia has the lowest and most variable rainfall of any continent in the world. It doesn't have extensive subsidy schemes for primary producers, which the US, Canada and the European Union governments provide for their farmers – which mean those producers are almost guaranteed not to make a loss every year."
Mr Passmore said the only OECD country with lower farm subsidies than Australia was New Zealand.
"Other first-tier agricultural nations have banks that lend at very low interest rates that are backed by the government, such as the Farm Credit System in the US. Australia has no futures market for animal-based protein products which helps to de-risk an agricultural operation, and therefore give a purchaser greater confidence in paying a higher price for an asset than they otherwise would," he said.
Risk Vs return
Mr Passmore said the price being paid for land would ultimately come down to the perceived risk and return by the purchasing party.
"This is a subjective influence, and therefore not always made around the economics of a purchase. It may well be that given the above factors Australia's agricultural land is reasonably priced for the risks associated with Australian agriculture."
Mr Passmore said bankers he had spoken to recently weren't willing to lend money out, at some of the cattle property prices currently being paid.
"They have been baulking at some of the prices that customers are bringing forward in order to borrow money to buy country. So, unless it's all equity-funded, then I don't think the price will keep climbing."
He said some of those interested parties would have to find alternative purchase or financial solutions.
"It doesn't mean they can't substitute land X at price Y with land A at price B. Some may have to shelve their plans; some may have to change their plans; while others may have to find alternative sources of finance that have a greater risk appetite than a traditional bank."
Overall, Mr Passmore is confident it will be another good year ahead for the cattle property market, weather depending.
"Hopefully there will be more rain in parts of Queensland and NSW that desperately need it, and property prices and listings will firm.
"You can't predict the external shocks, but people who are selling country now for a third more than what it worth 12 or 18 months ago are going to be happy, even if they didn't get the district record."
Next week: A look at the banks' current attitudes towards lending for cattle land