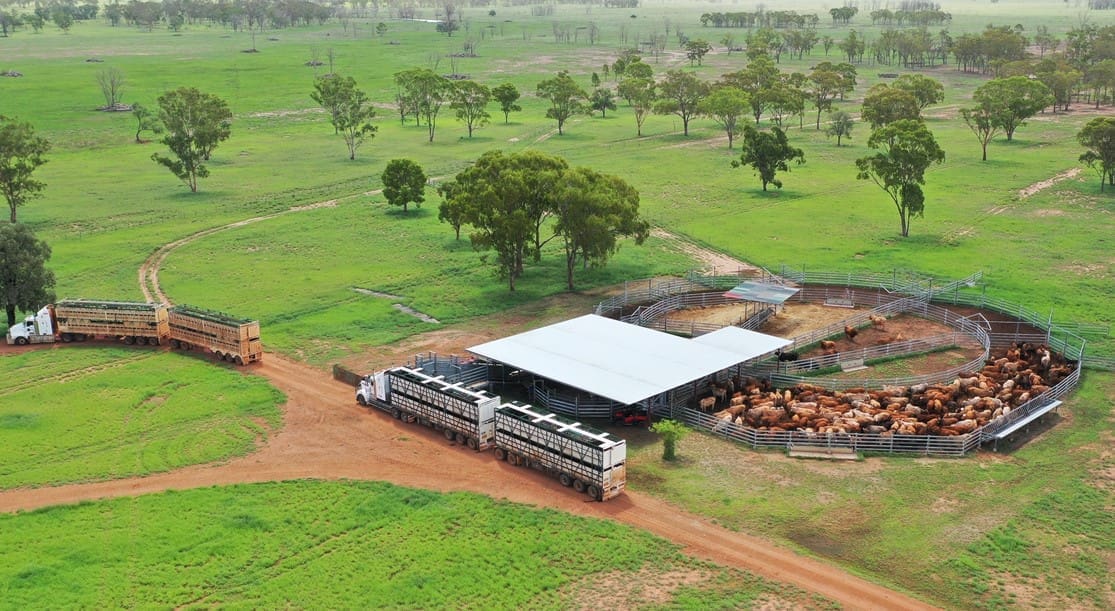 IF a property is worth exactly what someone is prepared to pay for it, should agency fees be viewed the same way, with different firms bringing individual strengths to the selling process?
The level of commission can be a mysterious element of selling a property and while a number of agents were approached, many were reluctant to discuss the issue fearing it would show their hand to competitors.
In this week's property review, we bring you the responses from three prominent industry players.
Each state in Australia has strict rules and standard terms that all real estate agents must adhere to. However, there are some allowable variations to the terms, including fees and the marketing strategies.
A commission is agreed to when the agency is formally appointed to sell a property.
Typically, most vendors will seek offers from two or more agents. According to David Goodfellow from CBRE Agribusiness, this is to test the agent's knowledge of the current market, their connections to buyers and their commitments to following the rules of being a lawful agent.
Mr Goodfellow said the commission rate agreed to related to the size of the transaction, the likely competition for the property (ease of sale) and the preparedness of the vendor.
"Every transaction is different and depends on the size of the deal and who is involved," he said.
"On small deals we might see rates as high as three percent but on large deals ($100m+) they might drop to as low as 0.5 percent."
Mr Goodfellow said ultimately, agents are trying to recover their time costs.
"Sometimes deals happen very quickly and easily and the agent does very well, but the vendor has also done very well. Other times, the agent's fees do not reflect the enormous time and effort taken to complete lengthy deals."
"Some deals never get done, and in those cases the agents have nothing in return, so there is always a small risk – but that is business," he said.
Mr Goodfellow said in CBRE's case, it charged a commission based on the success of transactions.
Rather than having a flat fee structure, the company works on a scaled or a tiered fee, so the agreed percentage is quite low up to a basic value (sale price), but goes up to a higher percentage rate only when a premium result is achieved.
"This creates a 'win-win' situation, with the agent only receiving a high fee when the vendor's expectations have been well surpassed," he said.
Mr Goodfellow said lower commission rates are typically charged for properties that are larger or much easier to sell.
"Typically, this happens when vendors are well-prepared to sell their property (in terms of information and presentation) and agents already have buyers lined up to compete and therefore the properties don't need much advertising."
Conversely, Mr Goodfellow said higher rates may be applied where a vendor needed to sell quickly.
"These vendors are not prepared and may not want their property publicly advertised. They are reliant on the agent knowing the property, identifying likely buyers and convincing them to meet the appropriate deadlines."
He said with rising property prices, vendors might expect a case for the percentage commission rates to come down a little.
"While commissions have dropped due to the competitive property market, labour costs are rising and there is more industry compliance which also incurs a fee."
Mr Goodfellow said corporate agents can typically charge a lower fee than smaller agencies because of their scale and ability to spread overhead costs over a larger number of deals.
Get what you pay for
An industry veteran who was prepared to be interviewed but not to be named for this article said there were no standard terms when it comes to selling a grazing property.
"Commissions paid on all deals are negotiable. I believe vendors are more concerned about the relationship and the communication with their agents, rather than the commission," he said.
It has been said there a risk of 'get what you pay for' with discounted commission possibly equating to a lower level of service, agent buy-in, investment in time and energy.
The veteran admitted it was normally a poor start to the relationship if an agent was appointed on a fees-only basis.
"In my opinion it is the culture of any business that determines where commissions will be – should it be a percentage or a lump sum for success."
Sometimes a buyer might make a successful offer before the inspection process has even started, and as a result, vendors may question whether the full agency commission should apply because the agent has essentially done none of the legwork.
The agent questioned whether a buyer would have acted if the property had not started a marketing program with an auction date.
"The experienced agent may argue this case deserves full agency commission, as it saves the vendor time and stress by avoiding what can be a lengthy marketing and sales process."
Regardless of the size of the asset (based on cumulative sales in corporate businesses), he said commission rates appeared to increase from northern Australia to southern Australia.
"Queensland only entered a deregulated commission market in December 2014. Prior to that the rate was a maximum five percent (first $18,000) and 2.5 percent thereafter," he said.
"In my previous corporate life, rates ran from 2.2pc in Queensland to about 2.8pc in the south."
He suggested that every vendor should appoint an agent they like, trust and can work with – not someone who told them what they wanted to hear.
"The only difference between what most agents can do is the actual 'opportunity' – everyone has the same platforms, such as marketing."
Treat property agency like any other professional service
When selling, Rawdon Briggs from Colliers Agribusiness said vendors should consider agency fees just like any other professional service fee.
"When I have a tax issue, I want the best accountant, as the net loss from poor advice is considerably more that the fee charged," he said.
"When I have a health issue, I want the best person to fix the problem – not the amateur new guy who is cheapest. I want the best no matter the fee situation."
"When I have legal issue, it is about the outcome and speed for a positive outcome to be delivered. Again, the fee is secondary. It is about the quality and time saved to arrive at the right outcome," Mr Briggs said.