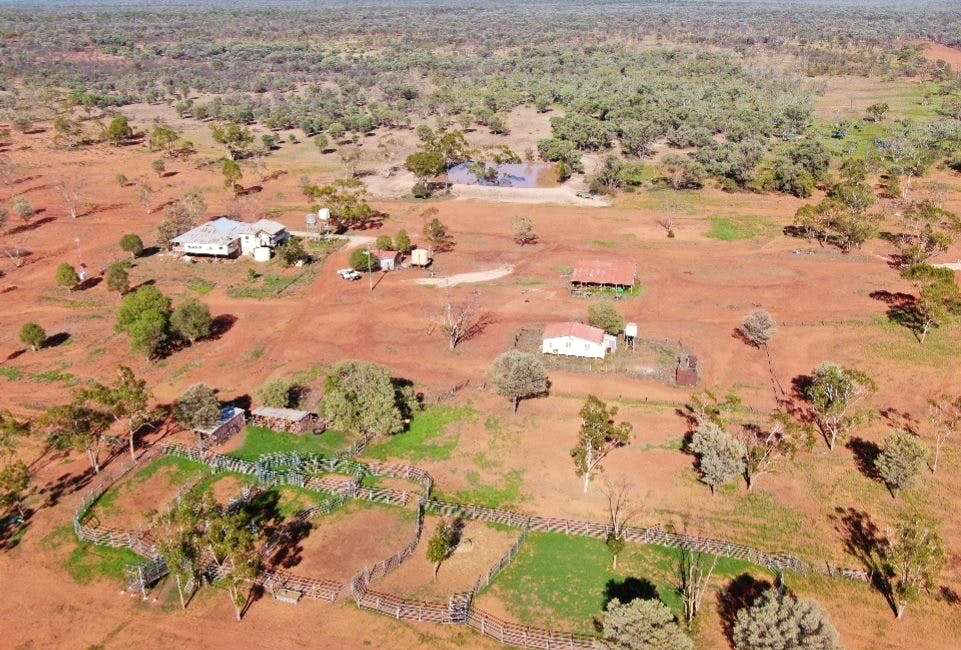 TWO weeks ago, this weekly property review article about carbon not adding sales value in NSW's Western Division "Carbon not adding sales value in NSW's Western Division" sparked considerable comment.
This week's property review relays some 'off the record' claims by rural property marketing specialists, taking up those concerns with two of the country's leading carbon farming service providers believed to be at the centre of the discussion.
One agent told Beef Central that two major carbon groups were at the centre of the concerns.
"I have buyers who have made an offer on a property and the carbon group involved is refusing to supply the necessary information – it has been weeks. They are very difficult to deal with," he said.
The agent described the entity as "worse than the taxation department."
"Two property deals have fallen over because the carbon group inspected them and excited the vendors, but by the time a contract was prepared and the due diligence was undertaken, the buyer had pulled out of the deal."
A second agent claimed some carbon groups were treating clients (with carbon projects in place) with contempt.
"A number of providers are very good to deal with, but others limit a client's ability to sell a property by failing to respond, being slow to respond or saying they are out of the office."
The agent is now charging vendors higher commission rates because of the extra work involved.
"It is a huge frustration. I am constantly ringing these carbon groups trying to get answers and attempting to involve the potential buyers who are seeking additional information," he said.
As a result, the agent has seen deals fall over and deals fail to get off the ground.
"These carbon operators are just like us – agents who collect commission. We have an obligation to act in the best interests of our clients and at times, they are certainly not fulfilling their obligations."
A third agent agreed, saying some property transactions involving carbon have stalled, while others have fallen over.
"When the time comes for a vendor to sell a property, carbon groups act extremely slowly. Agents have to be constantly on their backs chasing the relevant information," he said.
He said it was a huge frustration for both buyer and seller.
"In one case, due diligence that should have taken three weeks ballooned to four months and in the end, the deal didn't go ahead."
We approached two of the largest carbon groups, GreenCollar and Climate Friendly, which together hold around 26 percent of the country's registered carbon projects (vegetation, agriculture and savanna burning) for comment.
Is the criticism more a symptom of their size, as opposed to being the most difficult?
GreenCollar, James Schultz
GreenCollar chief executive James Schultz believes carbon is being used as a scapegoat.
"In some areas of western Queensland, carbon is blamed for driving depopulation and absentee landholders. This has raised questions about some carbon projects," Mr Schultz said.

"The truth is GreenCollar only has a few projects in western Queensland and we always prefer to work with on-site land managers."
When it comes to selling a property, Mr Schultz said there was no rationale or incentive for GreenCollar to want to frustrate the process.
"There is no benefit to us whatsoever. These are long-term projects and we want to act in our client's best interests by helping them in any way to facilitate their property sale, if they should choose to sell."
Mr Schultz said he was not aware of any property sale that had fallen over as a result of GreenCollar's tardiness in providing information.
"That is not to say that somebody might suggest this is the case. However, it seems an unlikely idea."
Mr Schultz expressed surprise at the level of discontent, saying his GreenCollar team readily facilitated the exchange of free and available information.
"Non-disclosure agreements (NDA) are usually turned around in 24 hours, but that is not always the case."
Mr Schultz said the time taken to pass on any other relevant information depended on what information was being requested.
"It takes time to run reports and prepare technical information. Part of the property value is the carbon storage potential, and that is constantly changing. GreenCollar wants to provide the latest status of a project at a given point of time."
Mr Schultz said one of the sticking points could be a conflict of interest.
"Agents sometimes ask us to forecast value of the carbon on behalf of prospective purchasers. It is a good example of how a conflict can arise because we can't be working for both our client (the landholder) and for the potential buyer."
Recently, GreenCollar said it had been involved in eight property sales which have transacted successfully, mostly in western NSW where owners have seen good uplifts in value.
Mr Schultz said each property sale was different.
"Prospective purchasers want to assess the value of the carbon project as part of the purchase price of a going concern with an income stream attached to it."
"Buyers need to determine how much future carbon storage remains on a project, and consider the value of it by getting their own advice about the potential future price."
He dismissed claims that carbon projects are negatively impacting property prices.
"Carbon projects have been rising in value for ten years. In the last 18 months, there are indicators of a contraction in value at a time when interest rates are climbing and other macro-economic factors are at play."
"The suggestion that carbon is the driver of a turnaround in the property market is scapegoating, and ignores the broader macro-economic context."
When a seller's desired purchase price doesn't meet the potential buyers' expectations of what a property is worth, Mr Schultz said that was a mismatch between two parties over what an asset is worth.
"Many factors feed into this. It is not fair to blame the carbon project."
"As well as building drought resilience and improving environmental condition, these projects have generally added an enormous amount of value to properties and are continuing to do so," Mr Schultz said.
He said GreenCollar had a dedicated partnerships team and every client had a dedicated relationship manager.
"If a client wants to sell a property, they just need to approach GreenCollar for assistance. We can best do this by sharing the information and facilitating the transfer of the project."
If a property sells and the incoming buyer wants to keep the carbon project, Mr Schultz said there was a comprehensive but not unreasonable process that needed to be undertaken because it is an asset which has value.
His advice was that it was helpful for clients to engage GreenCollar early in the process of selling a property.
"Sometimes, GreenCollar is only made aware of a sale when a transaction is afoot. That gives us very little time to collate the relevant information for the seller to give to a prospective purchaser."
"We urge our clients to approach us before going to the market so we can start preparing."
Climate Friendly
Despite numerous phone calls and emails, Beef Central was unable to speak with Climate Friendly co-chief executive, Josh Harris.
Instead, he issued a brief statement, but failed to directly address any of the concerns raised. Here's what he said, by email:
"Climate Friendly has received commendations for the speed and professionalism of our service in helping everyone through the process."
"Climate Friendly has partnered with more than 150 carbon farming projects over the past decade."
"Since 2021, Climate Friendly has facilitated the sale of more than 13 properties with carbon projects, all of which reached a positive conclusion."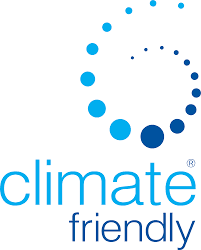 However Mr Harris was more than happy to outline the steps that must be followed when selling a property to protect the interests of all parties.
He said the sale of any property required a variation of a carbon project to allow a new proponent to take over the project.
"When Climate Friendly receives instructions from the landholder (the owner of the carbon project), a sales pack is created with essential information including ACCU abatement forecasts and ACCU issuance details," he said.
The process and the steps required by the Clean Energy Regulator (CER) are outlined in Climate Friendly's sales pack, which says as follows:
Parties must sign non-disclosure agreements before accessing the sales pack, due to the sensitive, commercial nature of the information.
If a project has a carbon abatement contract (CAC), the sales pack does not include detailed information on the CAC because the CER won't allow for such details to be released to a thirty party until a non-disclosure undertaking (NDU) has been signed and approved by the CER.
If there is a CAC on the project, the prospective buyer must also sign an NDU which then needs to be submitted and approved by the CER before any information can be released on the CAC to the prospective purchaser.