OVER recent years, family farmers seeking expansion have been the dominant buyers in the grazing property marketplace.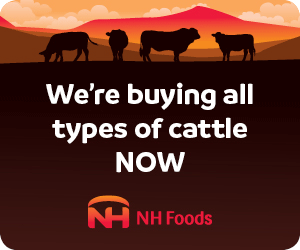 So when a property comes up for sale, how often do neighbours think seriously about making a bid? These are often 'once in a lifetime' opportunities, and locals are proving that premiums over prevailing property market rates are often the best way to secure them.
Martin Pentecost  from Central Queensland's finance and agribusiness consultancy Grow Financial Group has a number of clients investigating cattle property acquisitions to increase scale and capitalise on the current optimism in the cattle market.
"Some clients are 'keeping their powder dry' – waiting for that right opportunity to come up. Others have been building cash reserves with the view to buying their neighbours out," he said.
Mr Pentecost said the current industry mood was still buoyant in his region.
"Despite the seasonal ups and downs and government changes, most producers in this area are still riding good beef and commodity prices."
Earlier this year, Mr Pentecost helped a Biloela producer secure neighbouring country.
"It wasn't that much of a first-class asset. It was a smaller farming block in the district that attracted very strong competition from other local family farm operators at auction."
Mr Pentecost said on the day, his client was prepared to pay a ten percent premium over prevailing rates to secure the property.
"That's because it could be efficiently run as one aggregation. He didn't need to hire more staff, add more vehicles or plant – his indirect costs wouldn't really change."
Mr Pentecost said when looking at neighbouring assets, it was never a case of 'buy at any cost.'
"But neighbours will certainly go harder for the next-door property compared to country located 50 or 100 kilometres down the road," he said.
According to the consultant, prospective vendors may sometimes call their neighbours as a first point of call, to see if there was interest in purchasing their property.
"Conversely neighbours usually hear the rumblings, know who may be getting older or looking to get out – and as a result, may try to cut a deal by contacting that neighbours directly."
Mr Pentecost said neighbouring properties weren't always the cheapest way to expand.
"However, they can be convenient, because it gives producers immediate access to an additional area without incurring added costs such as freight, extra management expenses or additional machinery."
Wilga Vale sells for top dollar
Gary Bishop from Hourn & Bishop Qld believes neighbouring blocks are often the easiest option for producers looking to expand.
"It is much easier to buy next door than up the road because producers don't need to buy anything else, they don't need to travel. Everything is at their fingertips."
A fortnight ago, Mr Bishop sold the 2028ha Moura district mixed farming and irrigation enterprise Wilga Vale.
The vendors, Ken and Claudia Stephenson had been apparently approached by a number of interested district producers, convincing them to sell Wilga Vale via an auction process.
The property generated tremendous local interest with 21 inspections, nine bids cards and five bidders on auction day. Two neighbours and one near neighbour took the bidding to almost $10m.
It's understood one of the neighbours was interested in growing cotton, and the other two were determined that wasn't going to happen.
Mr Bishop said premiums often depended on the quality of the block and who was interested in it.
"Wilga Vale wasn't just a grazing block. The property's irrigation potential generated strong attention because its paddocks are naturally watered from the Dawson River and Back Creek."
He said the neighbours who fought for the property had their figures worked out.
"The competing bidders were no different. Everyone had their price and that's where it ended up."
Well known beef producer and neighbour Jim Gorman from Beaufoy was determined to secure Wilga Vale, outbidding other neighbours and paying $11m ($5424/ha) – well above pre-sale expectations.
Mr Bishop said a property was normally worth more to a neighbour than other people, and that's why they could pay a (minimum) 10 percent premium to purchase a block next door.
Huge premium paid for NSW country
In November last year, the first-class mixed farming enterprise Glaisnock exceeded expectations, selling for $8.805m ($8966/ha) at auction.
Held for the past 10 years by MH Premium Farms (owned by billionaire hedge fund manager Sir Michael Hintze), the 982ha property is located in an area that has long been regarded as blue-ribbon mixed-farming land.
Selling agent Col Medway from CBRE said at the auction, Glaisnock was chased down by two neighbours.
"Neighbouring country only comes up periodically. So, when a producer has that opportunity to purchase and expand with land that is immediately over the fence, it provides operational efficiencies that aren't available from blocks further afield."
The top end of CBRE's selling price for Glaisnock was mid-$7m, however at auction, the Caldwell family was determined to secure the neighbouring enterprise by paying a 17 percent premium.
Mr Medway said while producers typically would not buy 'at any cost', they were often prepared to pay more.
"A neighbouring property is worth at least 10 percent more to a producer mainly due to operational efficiencies – and larger scale operations resulting in lower costs."
Mr Medway said purchasing neighbouring properties was the cheapest way to expand.
"Producers can cut the fence, put in a gate, and away they go. They don't have to shift machinery and they can usually utilise existing livestock facilities with the additional land."
He said there were always going to be over the fence deals.
"That will always happen. However, when you have a market like the present one, that remains strong despite the seasonal headwinds, producers in the right position would be mad not to go to the market to see what is out there."
Mr Medway said neighbour-to-neighbour discussions were happening all the time.
"The biggest single buyer participants in the market are still farming families. Some neighbours are long-time friends and have a handshake agreement that in the event that one of them decides to sell up, they will offer the property to their neighbour first."
Conversely, he explained that some vendors wanted to offer their property for sale by private treaty (not for auction) because under no circumstances did they want their neighbour to buy it.
Finally, Mr Medway offered these words of advice to those looking at purchasing neighbouring properties.
"It can be compelling to purchase neighbouring land because of the ongoing efficiencies that can be captured – machinery utilisation, livestock facilities and water. Alternatively, if producers look at land in a different regional location, they could spread some climatic risk. It just depends on whether you want all your eggs in one basket."