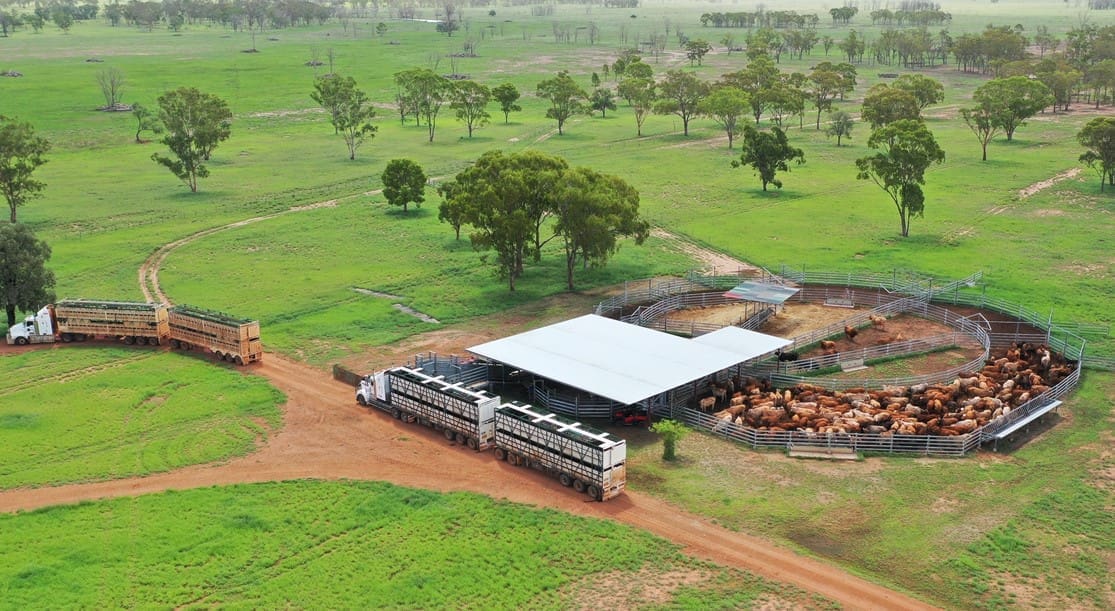 ARE storm clouds on the horizon for grazing land values? This week's property review looks at the complications, the buying pool and the investment fundamentals likely to impact land values in 2022.
Herron Todd White's North and Northwest Queensland valuer and director Roger Hill says since 2016, improved business fundamentals including cattle prices, operating costs and low interest rates had driven up grazing land values.
He said this playing field has recently changed, however, and so too has the pool of buyers.
"While gross revenues have been increasing for the last six years, many producers are now experiencing higher input prices due to supply issues – materials, fuel, sprays, fertilisers or lick/urea-derived products. There are also delays in delivery of new vehicles, plant and machinery."
Many of these challenges are linked in some way with COVID impacts on supply chain logistics challenges, or the recent stormclouds surrounding the Ukraine.
Over recent times, these wide margins have given producers confidence, especially in their business decision making. However, Mr Hill said some are now noticing a margin squeeze.
"Even though cattle prices are still strong, producers should assess whether they have risen at a rate equal to or faster than their operating cost margins," he said.
"If not, then there are storm clouds on the horizon for grazing land values as margins will be squeezed even further when interest rates start to rise."
Mr Hill said operating/input costs were reportedly 30 to 50 percent higher in 2021 than five years earlier, on top of higher wages due to the lack of skilled staff.
Mr Hill identified three styles of northern property buyers this year:
Southern buyers seeking new territory given the high values of their home districts.
Confident local buyers who will keep operating until the accountant looks at this year's books and tells them next year's tax return will show a loss.
Calculating local buyers who are aware of the margin squeeze and the quantum effect on their business. As a result, they will inspect a prospective property and make a suitable judgement call.
He said despite the strong buyer pool, another margin squeeze was looming.
"The cost of capital is changing – evidenced by the rising retail pricing of new loans. When making strategic business decisions, producers need to consider the cost of that risk going forward."
"Purchasers need to look at which properties can keep growing their supply chain and margins because, ultimately, it will affect their available cash flow to service the acquisition."
Mr Hill said the person who knew their numbers and appreciated the immediate impact on their margin squeeze, would do their due diligence.
"When pricing a new property prospect, they will consider whether they can or cannot afford to purchase it, and whether they will or will not take the risk."
Equity builds up
He said there had been a lot of equity built up in the industry in the past three to six years.
"It would not be surprising to see some of this unlocked and used to buy more country this year, despite the increases in operating costs and looming increases in interest rates."
Mr Hill said producers in Queensland's north and northwest may have to 'hunt with the wolves' to secure a property that fits their supply chain.
"Perhaps the strength of the market sentiment and fear of missing out will overpower the business fundamentals and reduced operating margins in some property sales."
The fear of missing out (FOMO) phase in the property market had almost run its course, he said.
"FOMO will stick to the style of buyer that is running with the sentiment of last year. That person hasn't done their books yet (see first style of buyer above) and is running with the positive sentiment created by the cattle market rather than their margins."
Mr Hill suggested it was now a 'bull market overrun' phase.
"There will be a certain number of buyers who will charge like a bull. They are mostly outsiders who outbid cautious locals. This happened last year when southerners came to the north and northwest armed with their equity and pricing knowledge."
Mr Hill said given the current strong cattle prices and property values, it was a good time to sell a property.
"I wouldn't be surprised to see another year of solid growth this year, all be it a bit gentler, rather than a bullish, growth in values over the last few years."
Ben Craw, Oxley Capital Partners
Ben Craw is the managing director of Oxley Capital Partners, a corporate finance firm specialising in the sale of farmgate and agribusiness assets across the supply chain.
He said grazing assets continued to be sound investments.
"The key fundamentals (commodity prices, the Australian dollar, interest rates and seasonality) are all pointing in the right direction, despite some complications," Mr Craw said.
However producer margins were currently being pressured by a number of factors including wages, supply chain blockages and increased road transport costs.
Mr Craw said from a strategic acquisition point of view, these complications should not negatively impact future potential purchases.
"Producers are still looking at opportunities and chasing scale, in particular seasonality. While there may have been some supply chain blockages during the first quarter of this year, these complications (along with COVID restrictions), are starting to ease."
Mr Craw said businesses investing in agricultural assets factor in potential complications.
"It is important to stress-test any business decision and factor in rising interest rates, softer commodity prices and adverse geo-political tensions. Most of these decisions are based on sound fundamentals that ultimately seek to generate a cash flow," he said.
Investment fundamentals were carefully considered and decisions made with a long-term view in mind.
"Purchasing a property just because interest rates are low and commodity prices are strong is a sure-fire way to get caught short and left holding the baby," Mr Craw said.
"While compressed margins can lead to cash flow pressure, businesses continue to demonstrate an ability to innovate and seek new ways to turn supply chain volatility into possibility."
Non-core assets
Mr Craw said divesting non-core assets was viewed as an opportunity to raise funds in this time of uncertainty.
"It remains a strong option for companies as they continue to perform strategic operational reviews on their capital and debt structures in the new market landscape, selling off non-core assets to 'right size' balance sheets."
When complications, volatilities or uncertainties arise, investors usually consider whether it is an anomaly or the new norm
He said when complications, volatilities or uncertainties arise, investors usually consider whether it is an anomaly or the new norm.
"They look at what that will mean for the business, the flow-on effects and how to factor them into their investment position when looking at valuation on a potential acquisition or deal."
Mr Craw said in a market downturn, investors will examine their portfolio, determine their core strategy and examine whether their assets represent that.
"There may be some non-core operations that are not performing and as a result, investors will look at new platforms. They might sell, repatriate that capital to invest in their core business or chase higher value use assets generating higher margins."
Sale and lease
Sale and lease could provide an ability to repatriate capital to focus on higher yielding strategic opportunities and shift toward an 'asset-lite' operating model, Mr Craw said.
"There has been a big jump in capital growth over the last two to three years and sale and lease can take that capital and repatriate it to its highest and best use."
He cited a business with some level of integration seeking to invest further downstream because it had a very healthy balance sheet.
"Those type of businesses need to ask themselves strategically whether they will achieve higher returns by investing in a downstream asset scenario versus capital growth generated in upstream assets."
Mr Craw said investors must decide whether to keep the asset (assuming it will increase in value) or unlock the capital by taking it off the table and investing it into something higher-returning, such as under a sale and lease model.
"Australian farmland is a great store of wealth accumulation and wealth protection. Sale and lease give investors the ability to continue to operate and to unlock capital," he said.