Around $80 million is anticipated for the historic northern New South Wales' Plumthorpe aggregation, described as one of the most prestigious groupings of properties in Australia.
Located in the productive Manilla River Valley 15km northwest of Barraba, the 11,323ha portfolio is rated to carry between 4000 and 4500 breeding cows or 80,000 to 85,000 DSE.
Comprising three adjoining holdings, the Plumthorpe aggregation currently operates as a beef breeding, backgrounding and fattening enterprise. It incudes:
4110ha Plumthorpe – carrying capacity 1500 breeding cattle or 30,000 to 32,000DSE.
4466ha Mayvale – carrying capacity 1500 breeders or 30,000 to 32,000DSE.
2747ha Campo Santo – carrying capacity 1200 breeders or 20,000 to 21,000DSE.
Chris Meares from Meares & Associates and Charlie Hart from Hart Rural Agencies have been appointed to sell the aggregation.
Mr Meares said the three adjoining properties were being offered for sale as a whole, or as three separate holdings.
"Recent similar sales have achieved $20,000 to $28,000 per cow area, with each individual holding anticipated to make in excess of $20-$25 million," he said
Featuring mostly heavy basalt soils with fertile loams along the river and creek and arable areas, there is 3500ha of highly productive farming country, 6350ha of native and improved grazing country, with the balance including some timbered land which also can be stocked.
In addition to beef production, the three holdings are also suitable for prime lambs and cereal and fodder cropping.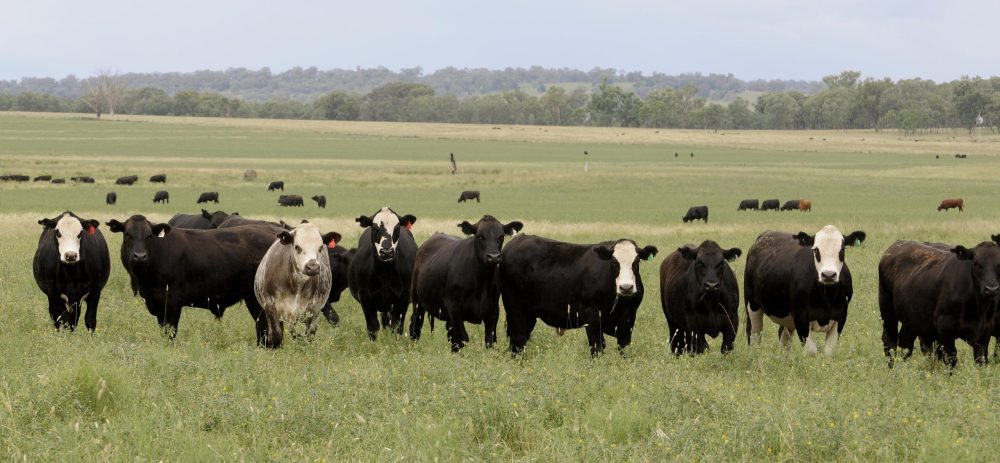 Plumthorpe is situated in an above average (700-800mm plus) rainfall region and is watered by double frontage to the Manilla River and Tareela Creek, 14 equipped bores and 150 surface dams.
Conservatively running 4000 Angus breeding cows and followers during the peak of the season, total numbers (including grower cattle) can reach up to 9000 head.
"The vendors grow the progeny out to feedlot weights in excess of 400kg live weight. These are well sought-after by local feedlots and meat processors," Mr Meares said
Other features include a 1520sq m, ten bedroom, fully-restored homestead (circa 1936), five large cattle yards, two wool sheds, hay and machinery sheds and 350 tonnes of grain storage.
Potential buyers identified include Macquarie's Paraway Pastoral which owns the neighbouring Burindi Station – a central component to the company's cattle breeding operations in northern New South Wales.
In fact, Paraway has targeted the New England region in a big way. It currently owns six properties spanning 32,686ha of prime Inverell district growing and finishing country. Click here to view earlier summary.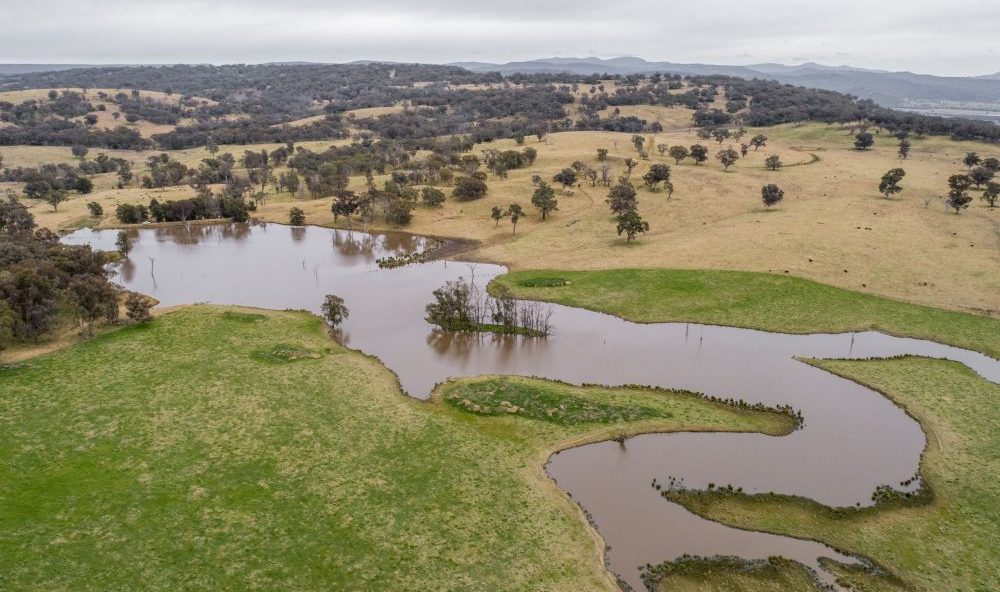 The Plumthorpe aggregation has been held by the current owners, a private family syndicate, since 2008.
Originally taken up in 1888, Plumthorpe (together with Mayvale and Campo Santo) has been owned by some other notable families including the Carters, the Wilsons, the Burdekins, the Capels, the Vickerys, the Maddens and the McHughs.
According to the Tamworth Regional Gallery, "In 1961 a substantial collection of 19th and early 20th-century Australian and European work, was left to the people of the Tamworth region by Margaretta Burdekin of Plumthorpe, upon her death in 1958, and by her husband, Norman Burdekin, who had predeceased her in 1947."
The Plumthorpe Aggregation will be offered for sale via simultaneous online auction on November 9.
After the auction, the successful purchaser will be given the opportunity to secure the breeding herd, together with the plant and equipment.
On a walk-in, walk-out basis, this could push Plumthorpe's final price to closer to $90 million.