Wet weather forces auction postponements
Katherine's Florina station attracts international backers
Unique Daintree River island offers a slice of paradise
Wet weather forces auction postponements
Persistent rainfall has forced a number of property auction postponements across eastern Australia this month, as marketing agents struggle to complete inspections with clients due to waterlogged paddocks and impassable access roads.
Ruralco's schedule auction of three Consolidated Pastoral Co Queensland properties in Brisbane is just one example.
Cooinda, 24,300ha via Winton, Mt Marlow, 73,000ha near Yaraka, and Gowan 18,000ha outside Blackall were originally due to go to auction on October 6, but that date has now been pushed back to October 13. Venue is Brisbane's Royal on the Park Hotel, from 11am.
Also pushed back is the auction of Minnamurra Pastoral Co's Dirranbandi district property, Oinmurra, now re-scheduled to go under the hammer on October 27 due to the weather.
Oinmurra lies 60km north-west of Dirranbandi above the Qld/NSW border, and carries 1000 Angus breeders. It carries well-established buffel pastures and is reliably watered, with supply from a capped and piped artesian bore servicing the homestead complex and grazing paddocks via seven tanks and 31 troughs. There are also three additional earth dams.
Elders Brendan Devine is handling the sale.
Katherine's Florina station attracts international backers
Florina Station near Katherine in the Northern Territory has been bought by an Australian company with international backers.
The 57,000ha grazing property is modestly sized by local standards, but presents potential for irrigated cropping, having extended frontage to the Daly River and overlayng the Oolloo and Florina aquifers. There is a water license of 1000 megalitres per year.
Agent for the sale, Alison Ross from Elders in Katherine, said the purchasers were making their first investment in the northern beef industry, with no other holdings in the Northern Territory. She said the station's access to water was a strong drawcard for the purchasers.
The sale included 1500 Red and Grey Brahman breeders.
Unique Daintree River island offers a slice of paradise
High net worth individuals looking for a slice of paradise in a unique setting are likely to be attracted to a special parcel of land that's come on the market in far north Queensland.
A 30ha island property set in pristine rainforest in the upper reaches of the Daintree River comes complete with its own heli-pad, allowing a busy city-based owner to 'get away from it all' for short breaks, or settle more permanently.
Townsville-based Hogan and McHugh is offering what could be Australia's smallest cattle property. The 30ha holding, pictured below, has picturesque views of surrounding mountains and the Daintree River, renowned for fishing and exploring. It offers lush tropical pasture for the grazing of 100 head of cattle, managed through four cell grazing paddocks.
Agent Tim McHugh said the island property includes a modern, well-appointed open-plan two storey air-conditioned homestead with three bedrooms and extensive living areas, a small set of yards, including race, vet crush and ramp. The Township of Daintree with good amenities is only 8km away by road, or by boat via the river.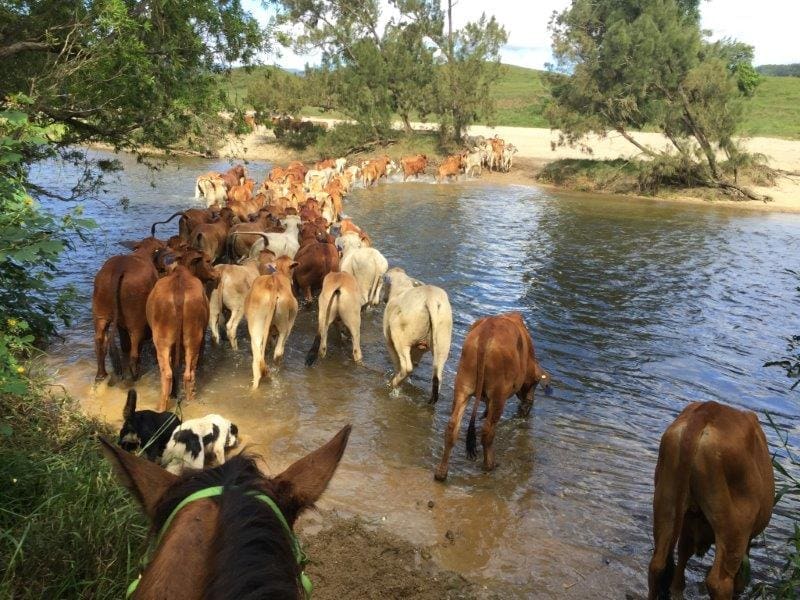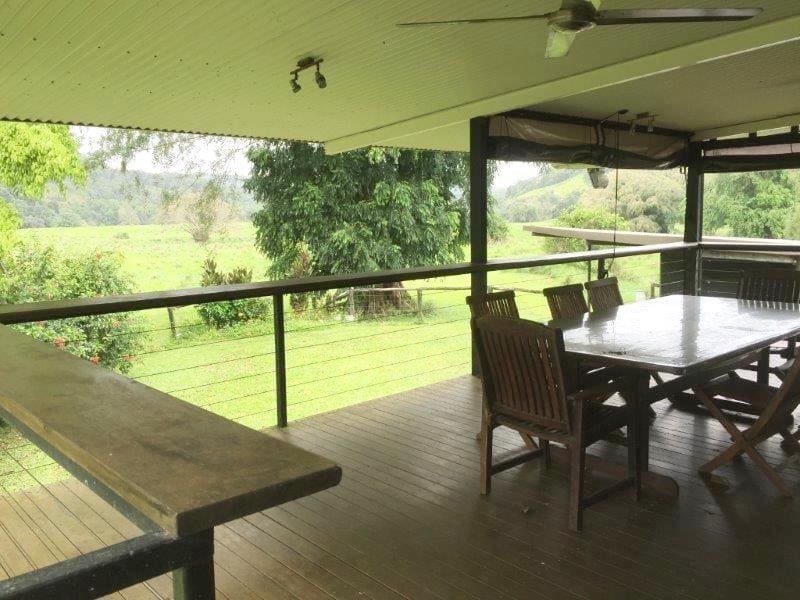 Mr McHugh envisages the island getaway would be perfect for a wealthy businessman from Brisbane, Sydney or Melbourne.
Contact Tim McHugh on 0413 870 666.