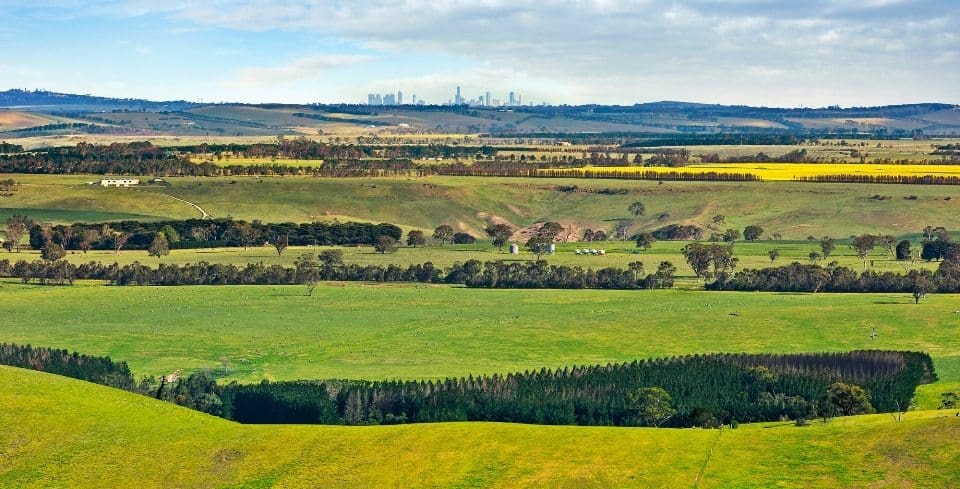 IT'S not common to find grazing landholdings of any substance where metropolitan highrise buildings are visible on the horizon, but such an opportunity is presenting itself outside Melbourne in coming months.
Two adjoining grazing properties on the city's peri-urban fringe, with a combined land area of just over 2100ha, will be offered to the market via tender.
Historic Glengarry and Fairfield stations are being marketed separately by CBRE and Elders, but it's not inconceivable that a single determined buyer might pick up both, to establish what would be an unusually large – perhaps unique – landholding in the region.
The agents recently listed Glengarry Station, a 714 hectare at Darraweit Guim, outside Melbourne. As the photo published here shows, its location so close to the city is highly unusual, for a working grazing property.
Glengarry itself is one of the largest contiguous landholdings on the fringe of the Melbourne Urban Growth Boundary (UGB) and offers substantial land banking potential with future development upside, CBRE suggests.
Next door is 1392ha Fairfield, also being marketed through CBRE, which if acquired together would represent a contiguous 2106ha landholding within approximately seven radial kilometres of the UGB.
It's the first time Glengarry has been offered to the market in more than a century.
The property is one of Australia's most historically significant holdings, having been progressively acquired by current owners the McDonell family since 1861. The surrounding Darraweit Guim area is well-renowned throughout Australia as being home to a number of noteworthy agricultural pioneers, many of whom have gone on to control some of Australia's largest agricultural holdings.
CBRE's Danny Thomas, Duncan McCulloch and James Beer, in conjunction with Elders agents Nick Myer and Ron Rutledge, have been appointed to market the flagship property.
Mr Thomas said the property's location and extensive road frontage would appeal to land bankers looking to capitalise on the rapidly expanding population of Melbourne's northern growth corridor.
"Glengarry Station represents a unique opportunity for an incoming purchaser to acquire an extensively developed and highly productive mixed-agricultural enterprise with substantial future development upside," he said.
"The property is only 43 radial kilometres from the Melbourne CBD and is one of the largest individual landholdings in the Macedon Ranges Shire, offering an array of potential development opportunities, including subdivision, cattle, equine, tourism, leisure and hospitality, to name a few."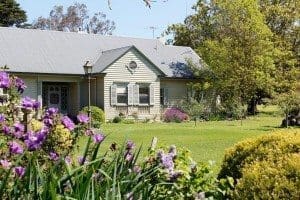 Glengarry Station comprises a substantial grazing and dry land farming operation, running a combination of cattle and sheep, with 320ha available for high quality cropping.
The property is underpinned by extensively improved pastures, highly fertile volcanic soils and ideal climatic conditions, outstanding water supply and extensive double frontage to the upper Maribyrnong River, high quality fencing infrastructure and a laneway system providing ease of stock movement.
Improvements include a Marcus Barlow designed three-bedroom homestead set in manicured gardens designed by Hugh Linaker, an additional three-bedroom residence, worker's cottage, workshop and machinery shed, cattle yards, a four stand raised board shearing shed and 5000 head sheep yards.
Glengarry Station and Fairfield are being offered to the market via an International Tender campaign, closing 28 October. Both properties have a combined carrying capacity of 31,000 dry sheep equivalents.
More information: Duncan McCulloch of CBRE on +61 416 047 484 or Nick Myer of Elders on +61 427 610 278