THE start of the 2019 year has heralded a series of senior staff movements and appointments in the rural property transaction market across eastern Australia.
Three leading rural specialists from CBRE's agribusiness team have jumped ship and joined rival global property services firm Jones Lang LaSalle's first foray into the Australian rural property transactional space.
Heading up US-based Jones Lang LaSalle's Australian market entry are Brisbane-based Geoff Warriner and Chris Holgar, who have a combined 15 years' experience in transacting rural property across Northern Australia.
In the last three years they have jointly transacted more than $300 million worth of rural property including Central Queensland's Iffley/Deverill/Twenty Mile portfolio, the Northern Territory's Legune and Wollogorang Stations.
JLL's managing director of advisory and consulting services John Talbot said Geoff and Chris were industry leaders when it came to the sale of major rural properties, predominantly beef cattle, in central and northern Queensland, the Northern Territory and across to the Kimberley in Western Australia.
Leading Townsville-based valuer Peter Honnef has also been recruited to join the JLL rural valuation team and will specifically work with clients across Northern Australia.
Their appointments follow the April 2017 blindsiding of Colliers International when JLL drafted the entire Sydney-based Colliers rural valuations team to its newly established national agribusiness unit.
A few months later, JLL controversially recruited the entire Adelaide-based CBRE agribusiness valuation team, led by Will Gurry.
In September 2017, Mr Talbot said in a short space of time, the company had established a credible and sizeable presence in rural valuations across south-eastern Australia with a presence in NSW, Victoria and South Australia.
"JLL continues to assess further growth opportunities in the provision of rural property services in response to growing client demands," Mr Talbot said.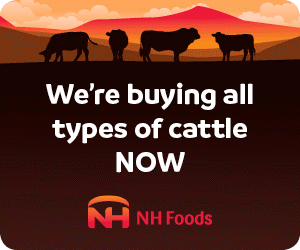 Almost two years on, the company has taken that next step, expanding its agribusiness services platform to include rural property sales.
The move increases JLL's rural specialisation to include both valuations and transactions and increases its geographical reach.
Mr Talbot said JLL was well-placed to continue its rural expansion.
"Its an exciting and relatively new opportunity for us. It was a market-driven change of circumstances in response to what our existing clients were doing. With buyers and properties getting bigger, Australian agribusiness is being viewed as a legitimate real estate asset class for investment. JLL wanted to ensure it provides clients with a similar level of service when they start looking at rural opportunities in Australia."
Mr Talbot said in the initiative, Australia was a new geographic market.
"JLL doesn't have a dedicated rural team overseas, although it has sold high-end rural lifestyle ranches owned by high-net worth individuals. So, the business will watch with interest how successful the new Australian rural strategy is."
Other movements
In other property sector movements, Sydney-based Richard Royle has moved from Colliers International to CBRE Agribusiness.
Mr Royle spent his younger years working cattle stations in the Kimberley region of the NT, Western NSW and the Southern Tablelands. He later established a vineyard and wine label, Yango Creek Wines, in the Hunter Valley, alongside his family's existing cattle enterprise.
In 2014 he was appointed by Colliers to head up its NSW rural and agribusiness agency team. His role at CBRE Agribusiness is similar, selling and marketing rural properties and agribusinesses across NSW and Australia.
Mr Royle specialises in the divestment of family and corporate rural assets with the advantage of having experience, both in the paddock and in the boardroom.
Following recent moves outlined above, Colliers International has strengthened its agribusiness team across Australia with the appointment of Duncan McCulloch and James Beer to its Victorian team.
Mr McCulloch, national director, and Mr Beer, director for transaction services,  will be joined by Jock Grimshaw, executive, to form the core of Colliers Victorian Agribusiness operations. They will be responsible for activity in Victoria, Tasmania and Southern NSW markets.
Duncan and James have an impressive track record in their respective markets, with combined 2018 transactions totalling about $100 million, including the sale of multiple assets including Woolbrook, Cairn Curran, Murraba, Maloneys and Glenholme, Mokanger and Lewana, Chintin Grange, Billabong and Murray Gwynne and Yarunga Station and Fontainebleau.
The duo have also transacted several institutional-grade dairy farms, including most recently Forest Farm and The Avenue and Parkham in Northern Tasmania and Petabern Dairies in Victoria's Goulburn Valley.
The recruitments in Victoria will complement Colliers' team leadership in Queensland (Ben Forrest), South Australia (Tim Altschwager) & New South Wales (Mike Clifton).
Meanwhile Bram Pollock, principal at Raine & Horne Rural Atherton/Julia Creek, has recently joined Colliers International.
Mr Pollock, a former stock and station agent, was recruited by R&H in April 2015. He joins Colliers in 2019 as an associate director rural & agribusiness, specialising in rural property transactions across northern Australia, including Queensland NT and WA.
Mr Pollock has more than 18 years' experience in agribusiness working closely with clients on livestock transactions and marketing rural property.
In late July 2018, Brisbane-based Tom Warriner left CBRE Agribusiness after six years and embarked on the next chapter in his career, founding an energy company Spinifex Energy.
Queensland moves
In other recent property personnel movements, Adrian Knowles has been appointed by Ray White Rural to drive its 2019 growth and productivity plan in Queensland.
The former real estate agent and corporate business growth specialist has been appointed state manager for Ray White Rural and Livestock in Queensland.
Bringing more than a decade of sales experience, coupled with change management, business growth, recruitment and training expertise, Mr Knowles' will provide support to Ray White rural business owners in Queensland.
Further north, Hourn & Bishop Qld's John Crerar has relocated from Biloela to Mackay to be closer to family.
The well-known rural sales consultant, who has been working for Moura-based Hourn & Bishop Qld for the past 12 years, will continue his job from his new base.