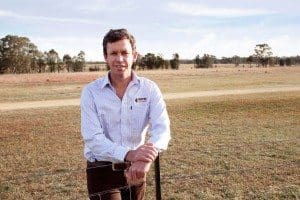 Rural fencing company Whites Rural is offering $40,000 in grants for projects that support children in rural and regional Australia through art, music, sport, sustainability or social well-being.
The NSW-based company is offering 10 grants nationally.
Applicants must reside outside of major capital cities to be eligible.
Whites Rural General Manager, Mike Kelly, says Whites Rural Community Grants are an opportunity to do something great for kids from regional, rural and remote Australia.
"We are looking for ways to help the next generation thrive and succeed," he said.
"Kids are the heart of local communities and great things happen when communities get together and rally behind something they believe in."
"Grants might go towards starting a music program, creating a town art space, new uniforms for the sports team or developing a community garden. We're anticipating a lot of very different projects and ideas and we're excited to see what the kids of regional Australia will achieve through these grants."
To help spread the word Whites Rural's network of resellers and employees are getting behind the program, and entries are open to members of the public.
"Parents, teachers, coaches – even kids themselves are encouraged to apply," Mike says.
Entries can be made by visiting www.WRcommunity.com.au and providing your written submission on how you will help kids from your local community. Submissions can be up to 700 words long or a video of up to one minute.
Entries close 31 October 2015 and grant recipients will be announced 30 November 2015. Details of the awarded grants will be shared on www.WRcommunity.com.au and on social media.
Mr Kelly said his team is looking forward to seeing the ideas that are submitted and will be looking for creativity, benefit to the community and practicality when judging the entries.
Whites Rural is family-owned and run with operations in New South Wales, Queensland, Victoria, South Australia and Western Australia and a network of resellers Australia-wide. Operating since 1977, the company serves the Australian rural fencing market, launching Stockpost in 2012, and further expanding their operations in 2014 with a local manufacturing partnership in Albury, New South Wales.
Source: Whites Rural