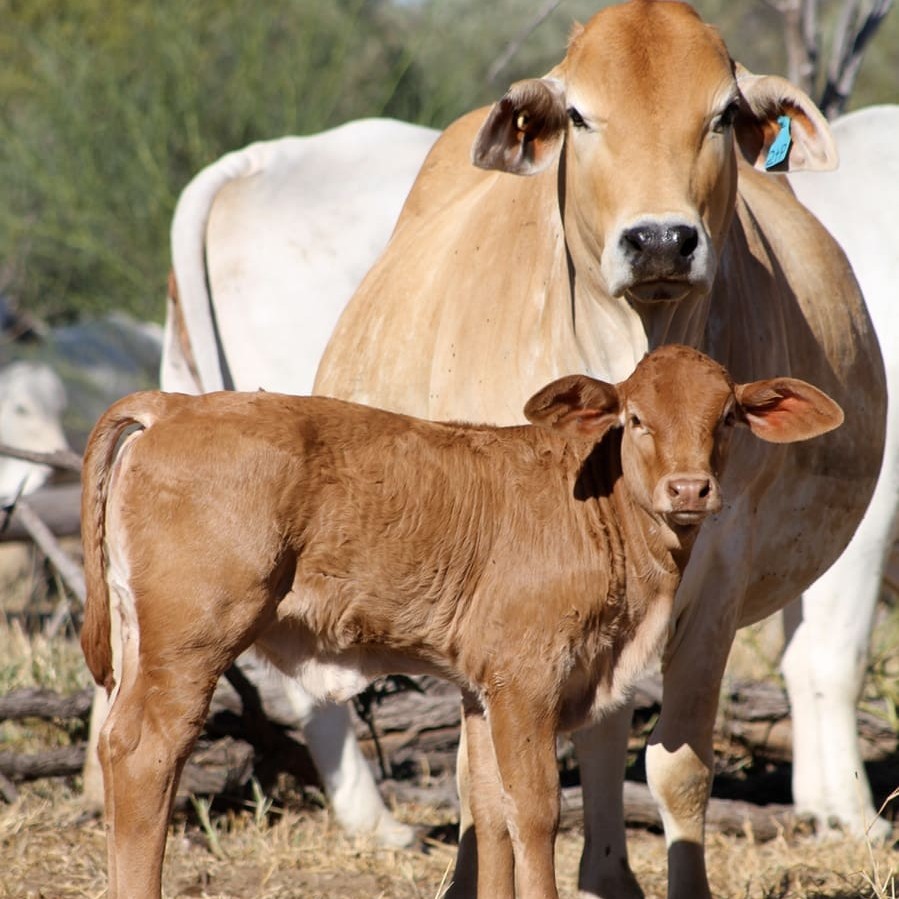 A practical one hour webinar session will be held later this month aiming to help beef producers better understand the real impact that pestivirus can have on their herds and providing guidance on developing systems to manage the disease.
Pestivirus, or Bovine Viral Diarrhoea Virus (BVDV), is a common virus of cattle which can cause pregnancy loss or poorly developed calves that go on to die or have a short life expectancy.
There are a number of common myths and misconceptions about the virus, however, which need to be addressed for producers to assess the individual risks faced within their herds.
Producers participating in the webinar, taking place for an hour from Noon on Friday, August 30, will hear from a panel of recognised experts on the productivity-damaging disease, and have the opportunity to engage in a question and answer session.
Presenting during the session will be:
Professor Mike McGowan, from University of Queensland
Dr Neil Farmer, a practising vet and cattleman from Comanche Grazing Co in Central Queensland
Dr Alistair Smith, senior lecturer in animal science at Charles Sturt University; and
Dr Lee Taylor, Zoetis technical manager.
The program will be moderated by Zoetis's strategic technical manager Dr Neil Charman.
The live webinar will be easily accessible on the day via Youtube from your farm office PC, or via one of ten 'lives sites' scattered across regional Queensland, where local producers can gather in a small audience, and interact with the panellists over the web.
This particular webinar program is tailored to northern beef production systems, which tend to be less intensively managed than those in southern Australian regions, and may require different approaches to pestivirus management.
Producers interested in participating can register here, and a link will be forwarded for viewing via Youtube from home, together with details about the ten regional group 'live site' gatherings being hosted by Zoetis Animal Health across Queensland.
Better understanding BVDV's myths
Investment in preventative measures against pestivirus to help optimise the reproductive outcomes from heifers in northern breeding herds will be one of the themes discussed during the webinar.
One of the presenters, Dr Neil Farmer, from Comanche Grazing Co near Rockhampton, said that implementing better herd health management practices in maiden heifers can improve rates of conception and produce higher numbers of genetically superior calves on the ground.
"Protecting against pestivirus is important for the future of a herd and its ability to achieve optimum genetic gain," he said.
"When producers invest heavily in top bulls, AI and the time and energy devoted to a breeding program, it can be devastating not to get a full crop of calves from maiden heifers," Dr Farmer said.
"Even a small drop in conception and calving rates can have a significant negative impact on the bottom line, so it's time for producers to challenge and dispel some of the misconceptions about pestivirus."
The reproductive losses from pestivirus around joining or insemination may not be noticed until pregnancy testing or even weaning.
Webinar moderator Dr Neil Charman said this can even be the case when herds have been exposed to the virus, but individual animals fail to build immunity against the disease.
"While 90 percent of herds are estimated to have been exposed to the virus at some point in time, testing of individuals in a mob commonly shows mixed levels of immunity. This means that a proportion of the herd is at risk to the effects of pestivirus" Dr Charman said.
Myth 1: "I haven't seen evidence of it, so it's not there"
While the impact of pestivirus is extensive and is known to cause an increased risk of abortion or calves being born with abnormalities, in some cases there may no obvious signs.
"Pestivirus is an ongoing risk to herds but it can be hard to identify and easy to dismiss as a non-issue for some producers," Dr Charman said.
"The reality is that it actually could be affecting the reproductive performance of heifers, but a producer's ability to measure this effect depends on a number of issues, such as record-keeping and local benchmark data."
"Take the example of a producer implementing an AI program. If a heifer gets infected around the time of AI, she may fail to conceive to the top AI bull she's been inseminated with. Instead, she comes back to cycle some time down the track, and may get joined to the mop-up herd bull instead. It's a lost opportunity in terms of genetic gain and early calving," Dr Charman said.
Myth 2: "Running heifers with cows imparts protection"
Another myth is that producers believe that pestivirus can always be controlled by running cows with heifers. However Dr Charman says this is a flawed approach.
"There are a lot of pitfalls in establishing immunity in unexposed animals by running an infected animal with them. Producers need to know that the virus is being shed and is circulating in the mob, and they need to check that animals have developed an immune response after exposure. Both require testing," he said.
Heifers may fail to get enough exposure and protection, and are still at risk of the disease.
"When you weigh up the cost of these tests, and the productive risk of failure to protect, it's usually easier to just vaccinate," Dr Charman said.
Vaccination is not only reliable, but simple. While other measures like auto vaccination have been used by producers, a vaccine provides optimal protection and decreases losses due to the virus. It has also been proven to stimulate immunity in all animals treated.
Dr Lee Taylor from Zoetis believes that because most control methods require high levels of farmer management, there is more room for failure.
"Vaccination is the easiest way to limit the threat of pestivirus and producers don't have to rely on immunity from herd exposure to the virus," Dr Taylor said.
"If producers build on the investment they have already made into their heifers by specifically protecting these high genetic value animals, they can give them the best chance of conception and produce a healthy calf first time, and every year after that," he said.
Pestigard vaccine, developed in Australia specifically for Australian circumstances, can be integrated with other management practices and involves two doses prior to joining. The first shot can be administered between six months and six weeks before joining and then again two to four weeks before joining.
"A six month window in which to vaccinate prior to joining offers producers flexibility to fit around their own marking and weaning schedule. A single annual booster shot each year after that will maintain protection," Dr Taylor said.
"Ideally the whole herd would be vaccinated, but the maiden heifers in a herd are a must-do. They are the most valuable part of the herd, and the most heartbreaking not to be able to get a calf from."
For more information about Pestivirus, go to www.bvdvaustralia.com.au
Webinar details:
Subject: "Getting a handle on pestivirus/BVDV"
When: Noon-1pm, Friday, 30 August 2013
Access: Click here to register.