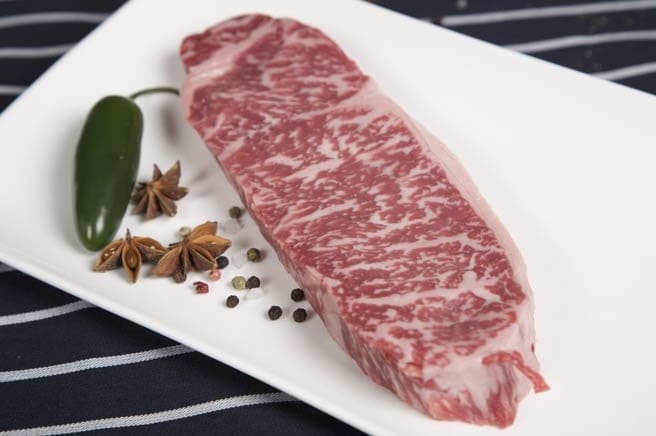 THE 2016 Wagyu national conference is heading for the Hunter Valley region this year, and promises to reveal exciting developments as the breed continues to grow and consolidate its place in the Australian beef industry.
This year's conference, themed The Wagyu Revolution, will take place at the Crowne Plaza resort near Pokolbin in the NSW Hunter Valley from May 2 to 4, with a post-conference property tour on May 5 and 6.
Registrations for this year's conference close on April 18.
Here's a quick snapshot of what's happening during the conference:
Exploring the health factor in Wagyu beef:
In a conference coup, the world's leading researcher on the 'healthiness' of marbled Wagyu beef, Dr Stephen Smith of Texas A & M, will present his latest findings which indicate Wagyu beef contains extraordinary amounts of monounsaturated 'healthy' oleic acid and this increases with marbling and days on feed. This is a not to be missed presentation of interest to the whole Wagyu supply chain.
Pre-conference bonus session:
As an added bonus an afternoon session has been added on Monday May 2, starting at 2 pm, to cover issues critical to the efficient and profitable breeding of Wagyu cattle. This will cover the Wagyu-specific MateSel genetic selection system, how to prepare and submit recording data and the prevention and treatment of scours to save valuable calves. Efficient on-farm data collection and how the collection and testing of DNA samples is conducted at UQ. This bonus session is of use to the whole range of Wagyu producers from those considering joining the Wagyu industry, those new to the industry and even to those more experienced operators.
Welcome cocktail party:
The traditional welcoming cocktail party is on Monday evening May 2 commencing at 6 pm. The conference proper starts at 8:30 am on Tuesday May 3.
MLA boss talks about quality beef:
The place of high quality beef in Australia's beef industry will be discussed by MLA's managing director Richard Norton.
Crossbreeding and recording in the north:
Central Queensland Wagyu cattleman Darren Hamblin from Middlemount will share details about his unique recording system, his crossbreeding program and the way he deals with horns.
New moves at Robbins Island:
Tasmania's Robbins Island Wagyu herd holds a fascination through its unique management practices. The new generation at Robbins Island, Alex Hammond, will explain how it operates, their moves to genetically-remove horns and the progress of a new Wagyu beef brand.
Wagyu's AusMeat language descriptions:
The Wagyu Association has been active in putting a strong case for the new AusMeat language to better-describe and identify Wagyu in the production chain and to have access to AusMeat's Wagyu data to assist in breed improvement. Alex Ball from MLA will explain the latest developments.
Technical advancements:
The Wagyu Association's CEO Graham Truscott and technical services manager Carel Teseling will share a presentation on technical advancements resulting in the number of Wagyu animals carrying marbling and marbling fineness EBVs jumping from around 7000 to 78,000 plus. How does this affect genetic selection?
How to breed, select and sell bulls:
The Wagyu breed is experiencing extraordinary demand for Wagyu bulls and members need to become efficient producers of quality bulls. To explain what it takes to breed, prepare and market bulls will be leading Hereford bull breeder Marc Greening of Injemira Beef Genetics, NSW. At his 2016 on-property sale, Marc sold 91 bulls for $876,500 with a top of $110,000. His Poll Hereford bulls averaged $9933. This has been one of the best results for any breed in 2016.
The AuctionsPlus Wagyu marketing revolution:
There is no doubt AuctionsPlus is made for Wagyu. The breed has become an industry talking point since mid-2105 when Wagyu and Wagyu cross cattle started selling for up to $6/kg live on AuctionsPlus. CEO Anna Speer explains what's happened.
Feedlot progeny test includes NFI discovery:
At this session, AWA's Carel Teseling and Kerwee Feedlot's Steve Martin will explain this latest performance testing innovation for Wagyu and the first time a commercial feedlot has conducted Net Feed Efficiency trials. The program will identify Wagyu sires of high genetic merit and the many other benefits will be revealed for Wagyu breeders who enter progeny of sires. A session for those serious breeders who want to fast track genetic improvement with financial rewards for those with the highest performing sires.
How to switch to Wagyu:
Some cattle producers eventually reach a breed switch-point and fourth-generation cattle producer, Steve Binnie, has made such a move – to Wagyu. He will explain why and how he has increased numbers from a handful of Wagyu in 2015 to over 1000 Wagyu calves on the ground in 2016.
A Paddock to Plate experience:
Victorian couple Nick and Vicki Sher of Sher Wagyu, Ballan, have been in Wagyu since 1991 and were awarded life membership of the AWA in 2015. They've seen the ups and downs of the industry and have built their business to the stage where they are exporting Sher Wagyu to 14 countries. They will explain how to develop and manage a family-run, paddock-to-plate business.
The importance of the Wagyu/feedlot partnership – A Q&A session:
A successful partnership between Wagyu genetics and the feedlot industry is critical to the production of healthy beef with high-eating quality. This Q&A session moderated by AWA director Chantal Winter and featuring a number of grainfed industry heavyweights will challenge and enlighten the audience.
Gala dinner on again:
The Gala Dinner, Charity Auction and the Branded Beef Competition award announcements remain important parts of the program, being held on the night of May 3.
Wagyu sale on again – many lots in top 10pc of indexes:
The Wagyu 100pc Fullblood Wagyu International Sale on the afternoon of Wednesday May 4 will be a live auction with bidding available online through AuctionsPlus. There are 70 lots on offer with 26pc of the live animals and semen and 44pc of the sires and dams of the embryos in the Top 10pc of the Fullblood Terminal Index.
Hunter post-conference tour:
A two-day tour will visit four significant Wagyu operations in the Hunter region. The tour departs from the Crowne Plaza on Thursday morning May 5, returning on the evening of May 6.
Host properties include:
Kuro Kin Wagyu (Peter Bishop). Kuro Kin has topped the Conference sale for the past two years and has developed a bull breeding and marketing program.
Delta Wagyu (Steve Binnie). Four generations of Binnies have successfully produced cattle in the Hunter Valley and have now made the switch to Wagyu.
Killara Feedlot (Elders owned, managed by Tony Fitzgerald). Custom feeds Wagyu.
Jacks Creek Wagyu (Warmoll family). Visit the producer of the 'World's Best Steak'.
Click this link for conference registration and further details.