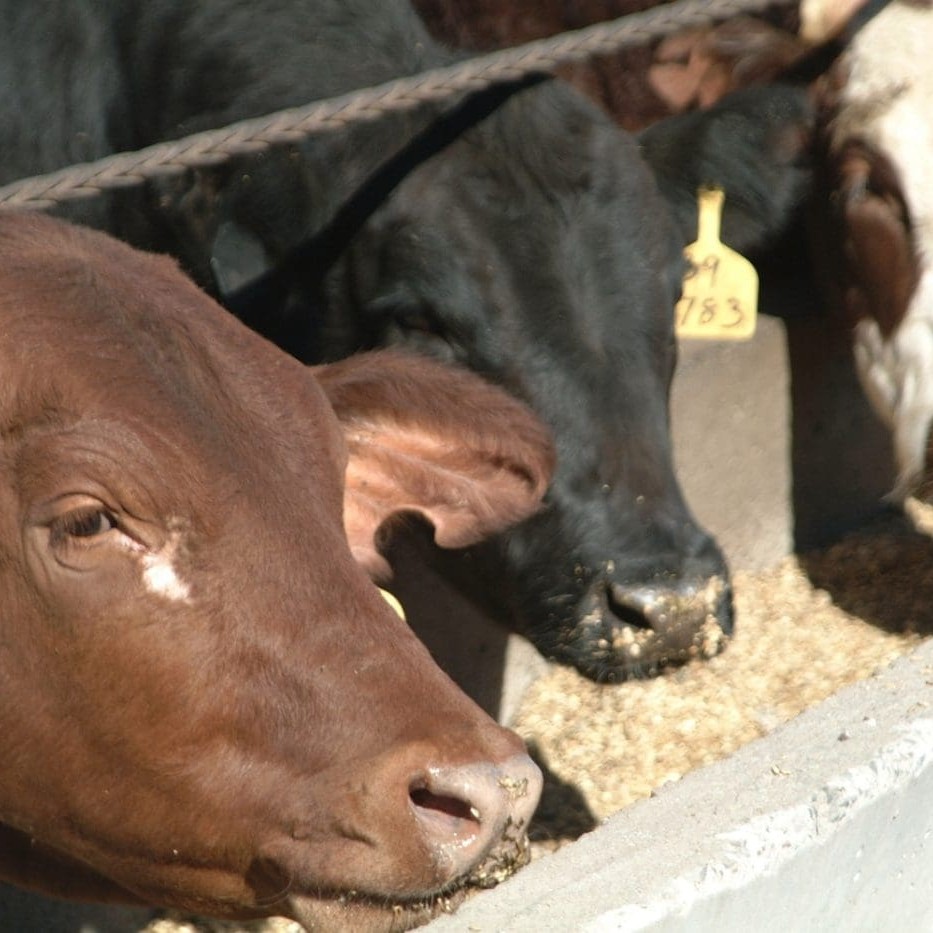 With daytime temperatures soaring to near record levels over much of eastern and southern Australia over the past week, animal nutrition company Lallemand has issued the following information for managers of intensively managed cattle, both beef and dairy.
Heat stress, in simple terms is when the heat from internal processes in the animal plus heat from the external environment is more than what the animal can dissipate.
This prompts physiological and behavioural responses by the animal to reduce the strain. It means the animal's productive performance is affected, producing:
Less weightgain
Less milk
Reduced reproductive performance.
Challenges to animal health.
"At some point in time many areas of Australia are going to be subjected to environmental conditions that can lead to heat stress in animals," Lallemand suggests.
Meat & Livestock Australia and Dairy Australia had done a lot of work in relation to the affects that heat stress has on the beef and dairy industries respectively, the company said.
There are many ways to help alleviate heat stress, from simple solutions such as providing shade and ration adjustment to more elaborate systems involving cooling and housing.
Lallemand Animal Nutrition recently released research results suggesting its commercial live yeast culture product Levucell SC 20, (Saccharomyces cerevisiae CNCM 1-1077) can help limit the impact of heat stress on dairy production.
The independent trial conducted under severe heat stress environments showed increases of 7 percent in feed efficiency when cows were fed Levucell SC 20 at 1 gram/cow/day under heat stress conditions.
"Under heat stress conditions the animals' feeding behaviour in particular changes," Lallemand said.
"Slug feeding, lower levels of forage in the ration, varied feeding times and intakes and higher levels of fermentable carbohydrates can cause an increase in rumen fermentable acids (lowering rumen pH) and a decrease in microbial protein production."
"Levucell SC 20 fed at heat stress rates of 1g/cow/day produced a positive response in reducing the number of cows with rumen pH of less than 5.8, along with reduced rumen lactate levels."
The American Dairy Science Association also recently published a study from the University of Florida which was conducted under severe heat stress to evaluate the benefits of the Levucell yeast supplement on dairy performance and rumen condition. The main conclusions of that study were:
Improved feed efficiency: In this three-month study conducted under severe heat stress environment, Levucell supplementation significantly improved feed efficiency by 7pc (equivalent to +120g energy corrected milk/kg dry matter intake). The return on investment was estimated at 6:1.
Controlled rumen pH: Heat stress is an important risk factor for sub-acute acidosis. In this study, scientists also measured the cows' rumen pH and lactate level. It appeared that in the group exposed to Levucell, the number of cows at risks of sub-acute acidosis (with a rumen pH below 5.8 or rumen lactate level above 1mM) was significantly lower than in the control group.
Lallemand suggests that heat stress rates of Levucell SC 20 should be fed for the duration of summer to ensure optimum benefit from these feed efficiency increases.