Gulf floods: How many properties have been affected? In an update overnight CiboLabs' Phil Tickle said the company's analysis of satellite imagery captured over Queensland on February 10 suggests that flooding has occurred over more than 100,000sqkm, potentially affecting more than 2000 land parcels on around 500 properties – see more higher resolution maps, a shapefile and spreadsheet of the potential properties affected at Cibo Lab's website here
Click on images above to enlarge
Key points:
Livestock nutritionist says some hay travelling north could be detrimental to cattle health
Tips for producers receiving either bought in or donated hay
Vets launch hotline for affected producers
AS truck loads of fodder pour into flood affected north western Queensland, a livestock nutrition expert is appealing to fodder suppliers not to use the event as a dumping opportunity for poor quality hay, which can pose serious dangers to the health of recovering stock.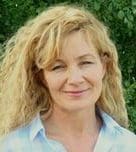 Much of the fodder heading into the region has been passing through Longreach where livestock management consultant Désirée Jackson says she has been concerned to see significant variations in the quality of hay being transported north.
"I have seen quite a few trucks come through Longreach," she said.
"There appears to be some very good quality hay and but some of the trucks that have been parked on their way through have had hay that is completely black.
"On the outside, it appeared to be very poor quality.  It is either very poor quality hay or it was badly weather-damaged due to not being shed, which would also affect the quality to a significant degree."
She said while affected producers were obviously genuinely grateful for donated feed, poor quality hay posed significant dangers to recovering stock, particularly where they have significantly diminished rumen microbe levels.
The microbes are responsible for breaking down the fibre in forage which cattle and sheep wouldn't otherwise be able to digest.
"Once cattle are off feed for a few days it will knock out practically the whole rumen microbial numbers," she said.
"To re-establish them, animals need to be on fairly high quality hay.  This process of re-establishing microbe levels to normal levels takes several weeks, particularly under these extreme circumstances.  In addition, they require a significant amount of energy to get back on their feet and their recovery.
"With a significantly reduced microbial population, cattle can't process poor quality hay so there is a greater risk of them having impaction, where the hay builds up in the rumen and it is not being digested.  This can lead to further stock losses."
She said there were several messages for producer feeding hay in the flood affected area to keep in mind:
– Hay should be analysed so producers, with the help of livestock nutrition experts if required, can ensure energy and protein levels are reasonably in balance.
– Sorghum hay must be tested: Where there are high prussic acid and nitrate levels in sorghum hay, this can pose a significant poisoning risk particularly in animals that are hollowed out. "If people are buying sorghum hay they absolutely need to get tested for prussic acid and nitrate levels." (See earlier Beef Central article on Prussic Acid risk in sorghum hay)
– Legume hay risk: Legume hays could also pose a risk if there is no other roughage available to stock.  Legume hays have very high levels of protein.  Protein converts to ammonia in the rumen. "If there is imbalance of protein and energy in the diet and not enough roughage in that feed there could be the risk of ammonia poisoning, the signs of which are similar to urea poisoning," she said.
"When animals have access to pasture those sort of feeds aren't high risk, but when that is their sole source of energy and roughage then this becomes an important issue."
– The need for hay does not stop as soon as paddocks dry out: Désirée said with properties now drying out in the Winton area, for example, she was aware of some properties that were no longer receiving hay.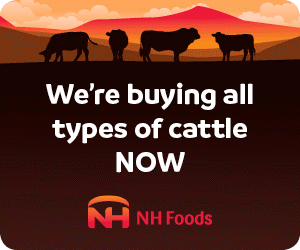 "The problem with that is it does take several weeks for rumen microbe numbers to build back up, and we've got cattle that are now starting to roam around eating that green pick, which is probably 80pc moisture so they physically can't fill up," she said.
"There're at risk of dying as well because they are burning up so much condition walking around the paddock and burning a considerable amount of energy, particularly if the ground is boggy, trying to actually fill up."
"They need to continue to eat the hay and they will only eat that if it is palatable hay.
"Once the water levels recede, it is not an indication people should stop feeding. They really need to keep feeding and putting that feed out until their animals are strong enough."
– Consider confinement feeding where possible: "Where it is possible and practical for people if they have adjacent paddocks that are small paddocks, they should look at confinement feeding those animals so they're not walking around burning energy.
"But again it has to be a palatable hay, otherwise they won't eat it."
– What are some energy feeds producers can feed animals? "If they've got green pick there's not much else they're going to eat at the moment other than another source of roughage, because that is what physiologically their body requires.
"If they do go to an energy supplement, molasses and cotton seed is practically non-existent, so they need to ensure it is something that has a reasonable amount of fibre.
"Feeding energy commodities like grain would probably be risky unless they were feeding it through a self-feeder, which most properties haven't got, and need to be fed alongside roughage, but where they have got green pick they most probably won't eat it
"Things like soya hulls would be an example of an energy feed that is reasonably high quality and also contains a good source of fibre."
– Try to get a clear picture of hay bale weights: A lot of round bales are heading into the area which can have massive variations in weight from 100kg per bale to over 200kg per bale.
"People need to have an idea what the weights of the bales are to calculate how much each animal is going to require and how much needs to be dropped to those animals. With lower quality hay, obviously there is going to be a lot more wastage so they need to account for that as well."
– Feeding protein meal without roughage presents risk: Feeding protein meals where animals do not have access to adequate roughage is also a risk, she said, because high protein levels can increase the chance of ammonia poisoning if there isn't enough roughage available to those animals."
– Maintain Phosphorous levels: "On phosphorus-deficient country, where possible, producers need to keep getting the phosphorous out to their animals particularly once they're on green pick, otherwise they won't be able to utilise all that protein and energy.  This will assist animals with getting back on their feet as quickly as possible."
"It does take a few weeks for the rumen to really be functioning well so they are really looking at having to feed roughage (hay) to those animals for several weeks and just because there is green pick is not a sign to stop feeding."
– Continuing feeding hay if pigweed and button grass is only feed growing: "There is a question mark about how quickly some of the native grasses will respond," she said. "Where buffel grows it will come away, but if all that is emerging initially is pig weed and button grass, they very toxic as well if they are grazed exclusively, and that is another reason to keep feeding hay.
– Water will also have to be brought to some cattle: Where cattle on dry patches are too weak to walk to water, just dropping them hay is likely to be futile. "They might have to consider dropping off pods of water and poly troughs that they would use for feeding those animals to make sure everything has enough water as well."
– Seek independent advice: She said producers can send through fodder analysis results to her or other nutritional experts to check it is okay.
For further information Désirée Jackson at Désirée Jackson Livestock Management in Longreach can be contacted on (07) 4658 3254.
Vets launch help hotline
The Australian Cattle Veterinarians Association and Equine Veterinarians Australia have joined forces to launch a hotline for flood affected producers in North Western Australia to call to seek assistance with veterinary or animal health issues.
The phone number is 1800 62 19 18.